Larry The Postman Challenge - Morning Flowing Smoothly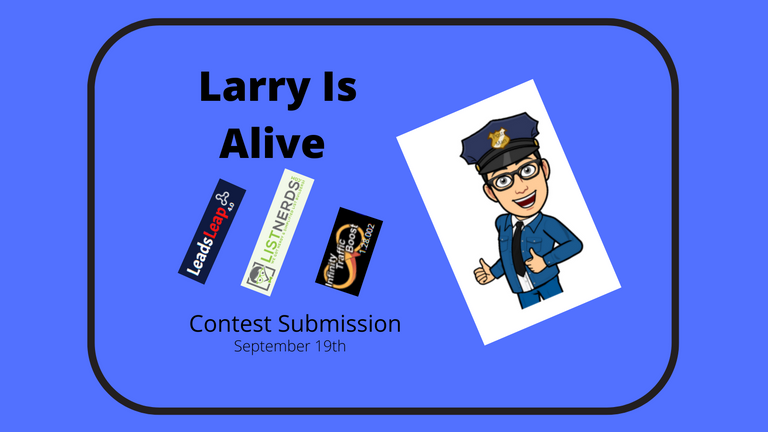 Since yesterday I kept getting off track related to my daily task, today I went from one to the next without doing other things in between. I am surprised that I am almost finished with my list and it is still morning. Wow...
It is a wonder what a little motivation and organization can accomplish.
What gets you going in the morning? I must have to admit, I must have my cup of coffee before I get started.
ListNerds Proof of Work
ListNerds if you are not a member you can click the banner below. From the inbox you need to click on 10 emails to qualify for 1 ticket and show proof of your work.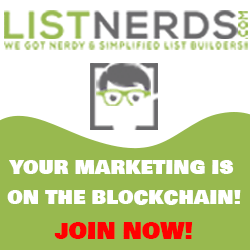 There were not that many emails in my inbox this morning to work so it was a very quick task to complete that maybe only took me around 10 or 15 minutes. I couldn't believe that before I knew it this task was already done.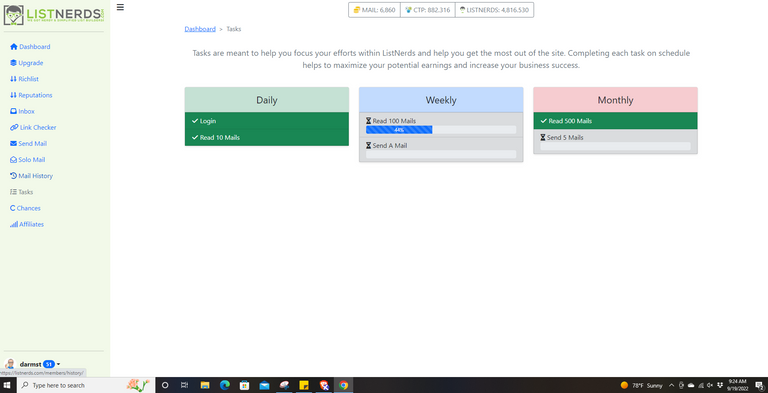 LeadsLeap Proof of Work
Leads Leap, again if you are not a member you can click on the banner below. Once inside you will need to click on 10 Ads to qualify for 1 ticket and show a screen show from the dashboard displaying the clicks and date.

It was the same with LeadsLeap, everything just fell in place. I will probably go back and visit some more sites here because I know that I usually get a good response.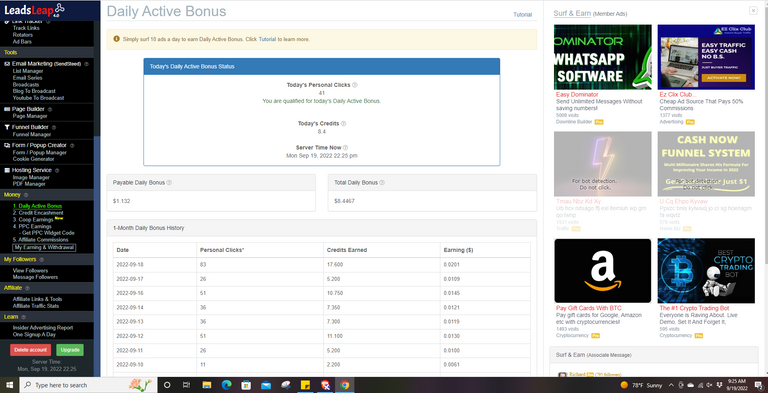 Infinity Traffic Boost Proof of Work
Infinity Traffic Boost, click on the banner to join. You will need to surf 10 sites to qualify for 1 ticket and show a screen shot from the dashboard like or after you complete the 10 site

Even Infinity Traffic Boost was completed quickly. I now have some time to do some research on other items that I wanted to look into be never took the time.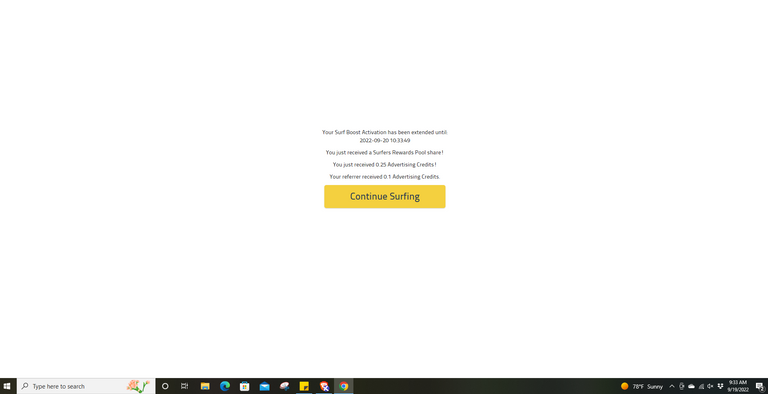 How To Participate
You can earn ALIVE and CTP delegation for one month in a daily drawing by participating.
For more information on LarryIsAlive adventures look at the post:
Introducing The New Larry Is Alive Contest.
---
To help support the community, I have become a Hive Engine Witness. My HE witness name is @darmst . If you would like to support me support the community, I would appreciate your Workerbee vote. You can vote at https://primersion.com/he-witnesses I am currently around 30th on the list.
---
---