LukeIsAlive - Finding Luke helped Earn my ClickTrackProfit Badge Certification
I was able to complete the ClickTrackProfit Badge Certification while completed this Scavenger Hunt looking for Luke. The certification requires you to earn 1000 Badges by completing various tasks.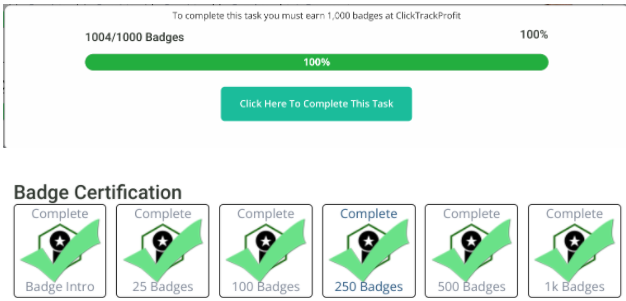 Finding Luke Screenshots
Yesterday, I was able to complete the Scavenger Hunt by finding Luke 5 times. I took the screenshots but was unable to get the LukeIsAlive post completed until today. The hunt started in Westacre which was occupied by PistolPackingMama. Here are the screenshots: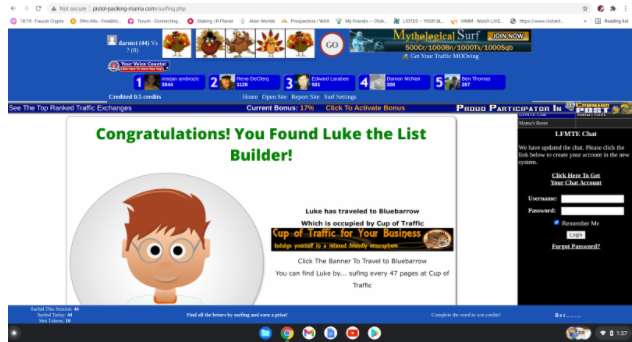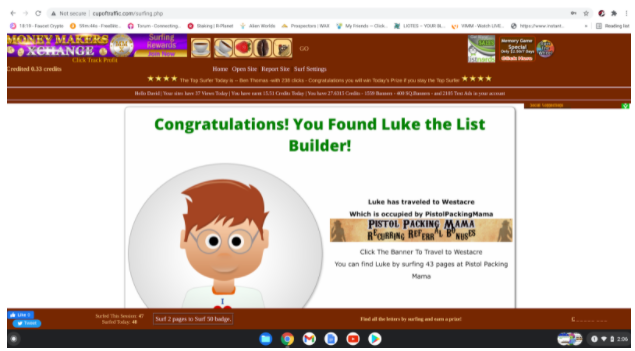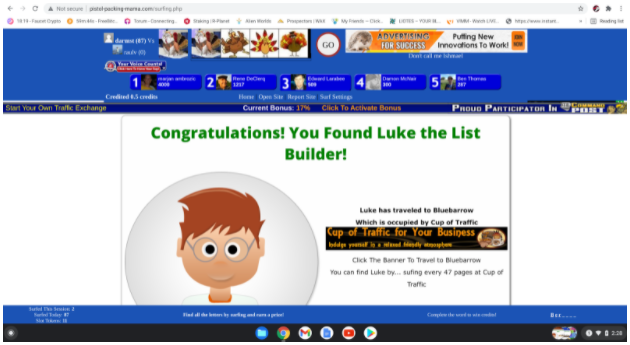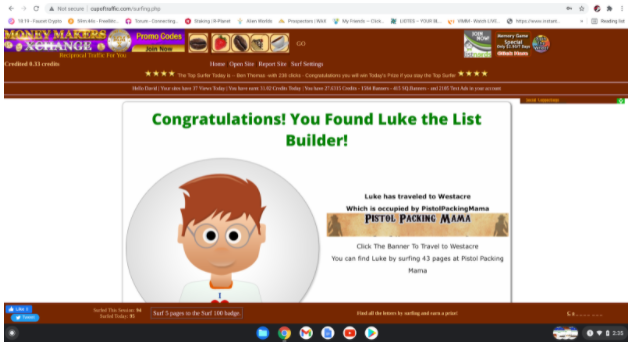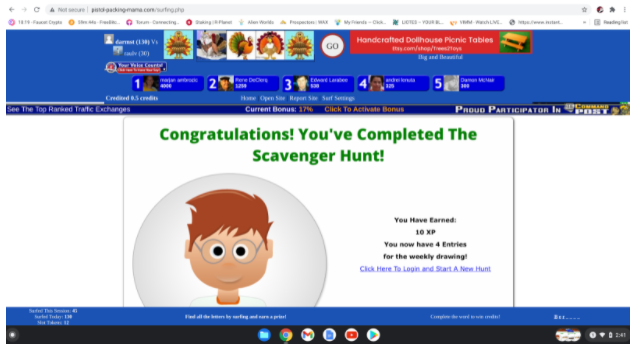 Campaign Tracking
I find that when I am consistently participating in the ClickTrackProfit Scavenger Hunt, I receive more hits to the sites that I am promoting.

---
Sites Advertised With Credits Earned
Traffic Exchanges Used to Earn Credits
---
---