Rising Star - 2nd Zone Local Gig Circuit
A few weeks ago, I post about how it was very important to keep your ego in check.
https://peakd.com/hive-102223/@darmst5339/rising-star-fans-increase-your-ego-if-you-do-not-have-the-skill
Today, I will share about the requirements for opening the 2nd Zone (Island) for missions. You will be able to complete the following seven missions: Radio Interview, Radio Studio Session, Shopping Mall, Record A Demo, Acoustic Tent, Local Mini Tour Support, and Band Auditions.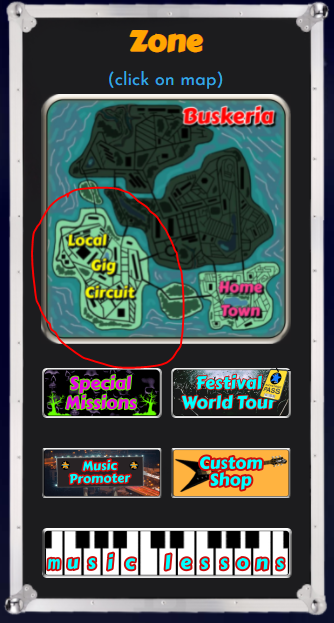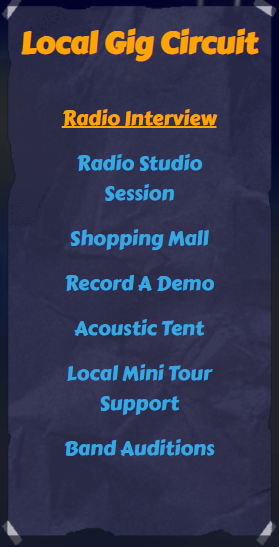 Local Gig Circuit Requirements
To open the Local Gig Circuit, you will need to complete the 'Saturday Headline' which is the last mission in the first set of missions available when you start playing Rising Star. You will also need to own a 'i6 Mid Range Acoustic' guitar card.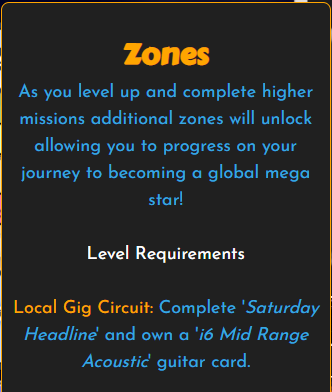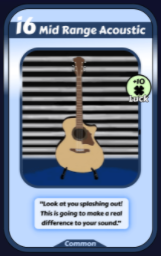 Additional Requirements
As you can see above, I have opened the Local Gig Circuit but I cannot yet run any of the missions. This is because you also need to have 400 Fans and be at level 20. I am at level 20 but I only have 336 Fans. I will need to save up enough Starbits to purchase a pack or individual cards that will provide me additional fans.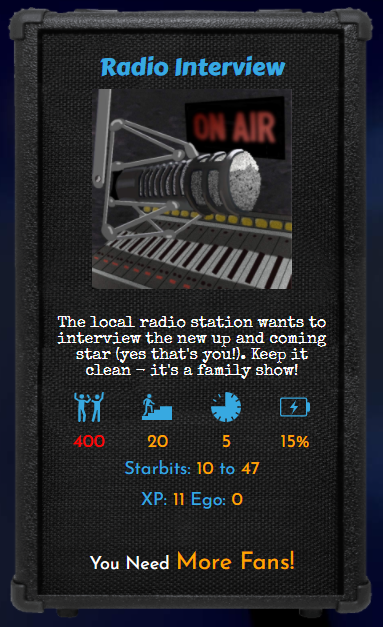 Current Progress
I have reached level 26 with 336 fans, 22 luck, 439 Skill and 3 IM. I have been able to keep my ego below 17% but need to try to lower it below 10%. This will help increase the maximum Starbits that I can earn per mission. I have been purchasing individual cards. I now have 23 cards.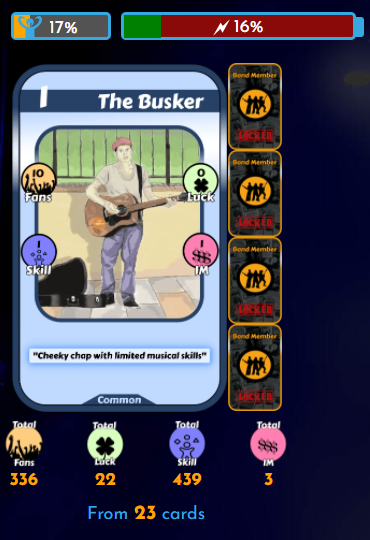 Cold Pizza Really Helps
I have not yet purchased a pack of cards. Instead of purchasing a pack of cards, I choose to purchase a Pizza Box first. When running missions, I would find a cold slice of pizza which refills your energy. This is wonderful except if you have over 50% energy it fills your meter to 100% so the energy you had is gone. A Pizza Box stores that pizza slice until you need to refill your energy at the time of your choosing.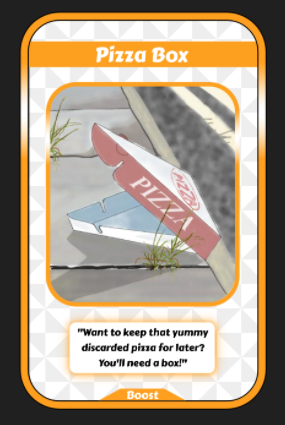 I have not yet purchased a Cold Pizza Slice card but it is on my list of Boosters to purchase. With this card, you do not need to wait to find a pizza slice. You can use the card to refill your energy meter once every 24 hours. This will be very helpful when wanting to complete missions which require a lot of energy.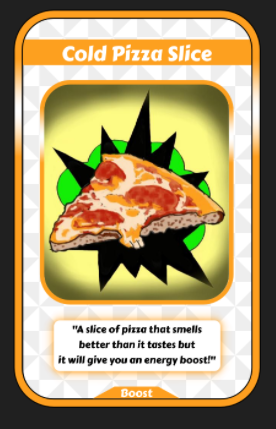 Completely Free Play2Earn Game
Rising Star is a completely free blockchain web based game. If you have not started playing this game you should as it is a passive game that only takes a little time to play on a daily basis. What is better than that, having fun playing a game and earning crypto at the same time.
Here is the link to start playing if your are interested.
https://www.risingstargame.com?referrer=darmst5339

---
---