Turbo Touch 360 (1994)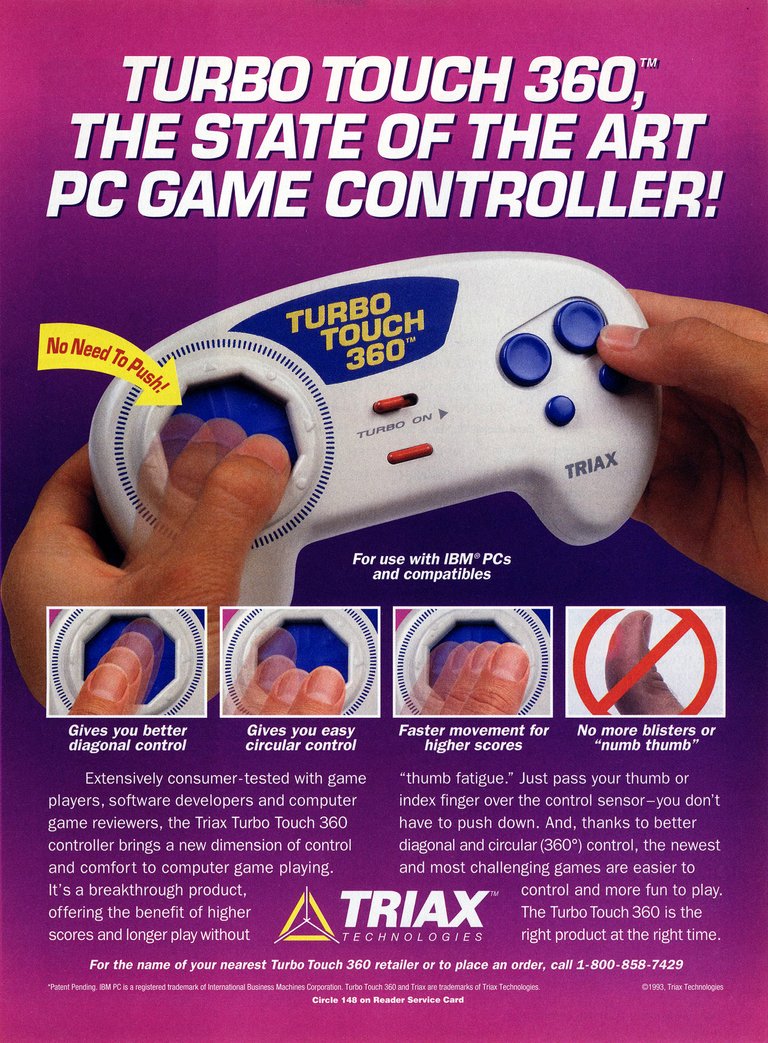 Once upon a time, there used to be tons of 3rd party controllers to chose from. Some of them were very good and some of them were cheap junk. First party controllers were always among the best but not always the very best. I haven't really kept track with the most recent generations of consoles but it seems like this changed a while back. Probably around the PS3 generation. From then it seems like 1st party controllers were the best and generally the only thing you would ever want unless you just needed an extra cheap controller for guests or as a temporary emergency replacement. There are still good 3rd party controllers. Just fewer of them than there used to be.
I guess one place where this isn't as true is with the PC. There's not really such a thing as a 1st party PC controller. This ad from 1994 is for a controller for the PC. In 1994 pretty much all PC gaming meant DOS gaming. This controller would have used a gameport connection, not USB.
While this particular ad is for the PC, the Turbo Touch 360 from a company called Triax Technologies was available for other platforms. It was available for at least the NES, Super NES and Sega Genesis. The Genesis version also worked with Commodore and Atari systems as they used the same connector.
So what made the Turbo Touch 360 special? For the most part it was a pretty standard controller with turbo support. However, its one unique feature was the D-pad. Instead of using physical switches underneath a button that could be moved in different directions, it used eight capacitive touch sensors. The claim was that because it took less force to operate, it was better for your thumbs. Those used to playing games on mobile devices like phones might find the feel a little familiar.
So how did it actually compare to other controllers? Unfortunately, not that well. I've never tried it but this doesn't surprise me. I've always felt that even modern games that use touch sensitive control were pretty crappy. A similar but older and less refined version of the same technology can't be an improvement.
Read more: https://www.megalextoria.com/wordpress/index.php/2023/09/25/turbo-touch-360-1994/
---

Check out my other Social Media haunts (though most content is links to stuff I posted on Hive or reposts of stuff originally posted on Hive):

Wordpress: https://www.megalextoria.com/wordpress
Tumblr: https://www.tumblr.com/blog/darth-azrael
Twitter: https://twitter.com/Darth_Azrael
Blogger: https://megalextoria.blogspot.com/
Odyssee: https://odysee.com/@Megalextoria:b
Rumble: https://rumble.com/c/c-2385054
Daily Motion: https://www.dailymotion.com/Megalextoria
---
Books I am reading or have recently read:
The Templars by Dan Jones
The Lies of Locke Lamora by Scott Lynch
Republic of Thieves by Scott Lynch
---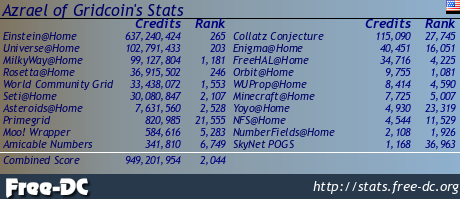 ---
---