𝔻𝕚𝕤𝕥𝕚𝕟𝕔𝕥 ℂ𝕠𝕤𝕞𝕠𝕤 ✨
If I ask you what you love except for my blogs😝! The possibilities are considerably more extensive than chess game maneuvers as there are even those who don't love football! What more can I say? It's our nature. We are unique. That's why we are the absolute best creation of God. We all have our own cosmos distinct from others. Under the same family in the same circumstances, identical sisters with the same father, who loves them both more than his life, are not always the same to them. Forget about being evenly appreciated. Even God himself is not beloved by everyone. It sounds harsh. Yikes! But this is how it is. Isn't it.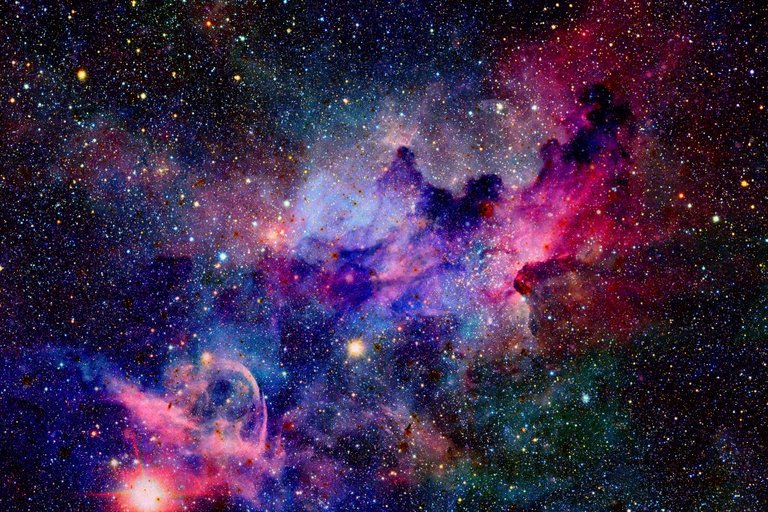 I am not talking about rocket science. I hope you realize what I am striving to portray. Feel the warmth of your breath. Let it in, hold and out. Open yourself. Leave aside all your baggage. Forget about what others say. Burry all your insight that others have conveyed. Today it's only you and your inner peace. Cut me out as well. Just listen to me for a while. Someone may be a scholar, but he doesn't know your life better than you. It's you who need to comprehend and pull the trigger today. Did you get the idea? If not, then please take a deep breath. Close your eyes. Well, not so soon! Complete the phrase first. This is what I was precisely talking about. So, where were we? Ok, close your eyes and replicate the previous procedure of breathing in and out. Clear your thoughts. Don't just read. Try to engage, and comprehend. If you didn't do that, jump to the beginning once again. By the way, next time, skip this section. I don't want you to stick in a for-loop,🥶. FYI, I am a computer science engineer; I know how fundamental it is to break a loop. Ok, say no more 😅.
ᴴᵉʸ, ᵃʳᵉⁿ'ᵗ ʸᵒᵘ ᵃ ᵇⁱᵗ ᵉᵃʳˡʸ? ᴰⁱᵈ ʸᵒᵘ ʳᵉᵃᵈ ᵗʰᵃᵗ ᶠⁱʳˢᵗ ᵖᵃˢˢᵃᵍᵉ? ᴺᵒᵗ ʲᵘˢᵗ ʳᵉᵃᵈ, ᵃˡʳⁱᵍʰᵗ! ᴵᶠ ⁿᵒᵗ, ᵗʰᵉⁿ ᵈᵒ ⁱᵗ! ᴮᵉᶜᵃᵘˢᵉ ⁱᵗ'ˢ ᵇᵉʸᵒⁿᵈ ᵘˢ ᵗᵒᵈᵃʸ. ᴵᵗ'ˢ ᵃᵇᵒᵘᵗ ᶜᵒᵐᵖᵃˢˢⁱᵒⁿ. ᴵᵗ'ˢ ᵃᵇᵒᵘᵗ ᵗʰᵉ ᵇᵃˡᵃⁿᶜᵉ ᵃⁿᵈ ʰᵃʳᵐᵒⁿʸ ʷᵉ ʰᵃᵛᵉ ᵇᵉᵉⁿ ᶜᵒⁿᶜᵉᵃˡⁱⁿᵍ ˢᵒᵐᵉʷʰᵉʳᵉ ᵗʰᵃᵗ ᵈᵒᵉˢⁿ'ᵗ ᵉᵛᵉⁿ ᵉˣⁱˢᵗ.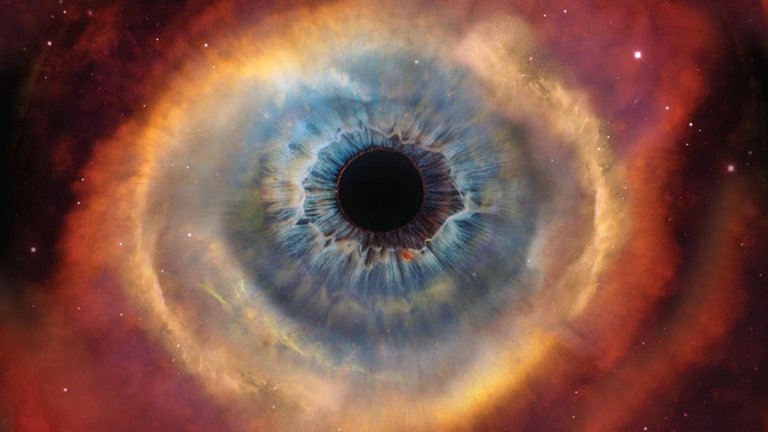 ꜱᴏ, ᴀʀᴇ ᴡᴇ ᴏɴ ᴛʜᴇ ꜱᴀᴍᴇ ᴘᴀɢᴇ? ɪꜰ ɴᴏᴛ, ᴛʜᴇɴ ɪ ᴡᴏᴜʟᴅ ꜱᴜɢɢᴇꜱᴛ ʏᴏᴜ ʜᴀᴠᴇɴ'ᴛ ʙʀᴏᴋᴇɴ ꜰʀᴇᴇ ʏᴇᴛ. ᴊᴜᴍᴘ ᴛᴏ ᴛʜᴇ ꜱᴇᴄᴏɴᴅ ᴘᴏʀᴛɪᴏɴ ᴏɴᴄᴇ ᴀɢᴀɪɴ. ꜱᴇᴇ ʏᴏᴜ ɪɴ ᴛʜᴇ ɴᴇxᴛ ᴠᴇʀꜱᴇ ɪꜰ ʏᴏᴜ ᴀʀᴇ ɴᴏᴛ ᴜɴᴅᴇʀ ᴛʜᴀᴛ ᴄʀɪᴛᴇʀɪᴀ.
So, finally, here we are with our clarity of mind. You may be laughing. What a loser! What nonsense? Or you may have discovered where I wanted to guide you. Anything is conceivable. Because my precise instructions aren't the same for everyone, it won't even work for me most of the time. Everything relies on my scenario, more precisely, how I have addressed them. So before judging others. Ok, I have told you beforehand that judging isn't our business. It's up to the God. So, we should leave it for him unless you are not a mutant who can read and comprehend everything about the person beyond his thoughts, and you can sense how they feel. Somehow if you are not so special, then we need to acknowledge, give encouragement and guide them to their inner tranquility. But to achieve that, we need to be on their ground. At least we have to strive that way since what I perceive isn't essential when it comes to others.
𝕎𝕖 𝕖𝕧𝕖𝕟 𝕤𝕖𝕖 𝕥𝕙𝕖 𝕤𝕜𝕪 𝕒𝕤 𝕓𝕝𝕦𝕖, 𝕨𝕙𝕚𝕔𝕙 𝕚𝕤 𝕓𝕝𝕦𝕚𝕤𝕙 𝕧𝕚𝕠𝕝𝕖𝕥; 𝕨𝕖 𝕔𝕒𝕟'𝕥 𝕖𝕧𝕖𝕟 𝕤𝕖𝕖 𝕒𝕕𝕖𝕢𝕦𝕒𝕥𝕖𝕝𝕪 𝕨𝕙𝕒𝕥'𝕤 𝕚𝕟 𝕗𝕣𝕠𝕟𝕥 𝕠𝕗 𝕠𝕦𝕣 𝕖𝕪𝕖𝕤. 𝕊𝕠, 𝕨𝕙𝕒𝕥 𝕨𝕖 𝕤𝕖𝕖 𝕚𝕤𝕟'𝕥 𝕟𝕖𝕔𝕖𝕤𝕤𝕒𝕣𝕚𝕝𝕪 𝕥𝕙𝕖 𝕔𝕠𝕣𝕣𝕖𝕔𝕥 𝕥𝕙𝕚𝕟𝕘. 𝔸𝕗𝕥𝕖𝕣 𝕒𝕝𝕝, 𝕥𝕙𝕖 𝕤𝕒𝕞𝕖 𝕤𝕜𝕪 𝕕𝕠𝕖𝕤𝕟'𝕥 𝕙𝕒𝕧𝕖 𝕥𝕙𝕖 𝕤𝕒𝕞𝕖 𝕕𝕚𝕤𝕥𝕒𝕟𝕔𝕖 𝕗𝕠𝕣 𝕖𝕧𝕖𝕣𝕪𝕠𝕟𝕖.


---
---
---