Other means of my survival.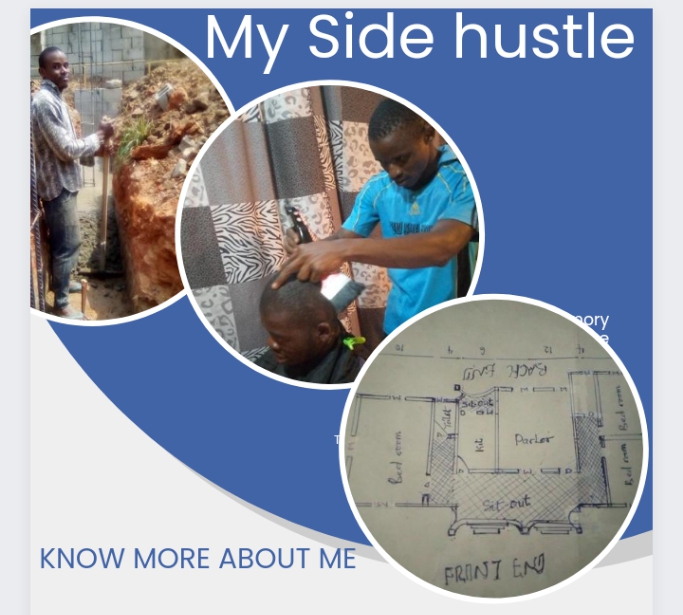 Canva
It's really another fascinating moment to unleash some other part of our dailies and I'm glad to be a part of this'.
To be realistic, surviving in a developing country like Nigeria has not been easy on my part as a young man who is looking for greener pastures in a decent way.
Most times, I had thought of following some of my friends who are scooping as much as they could through fraudulent and dubious means but the background through which I was nurtured has prevented me from going through such a way.
I have been through a few things to make sure that I can survive independent of my parents after my secondary school level but I must tell you that it has not been easy.
I have worked in a paint producing company though this was around 2012 after my senior school exam in 2011. I have also joined a networking business in 2013 where we registered with a US based company that is into petroleum treatment products.
I have also done what we call gbagbuo in my mother tongue, this is a kind of work where you mix cement and pour in a trench or floor, although this was the hardest job I had ever done
My first and afloat side hustle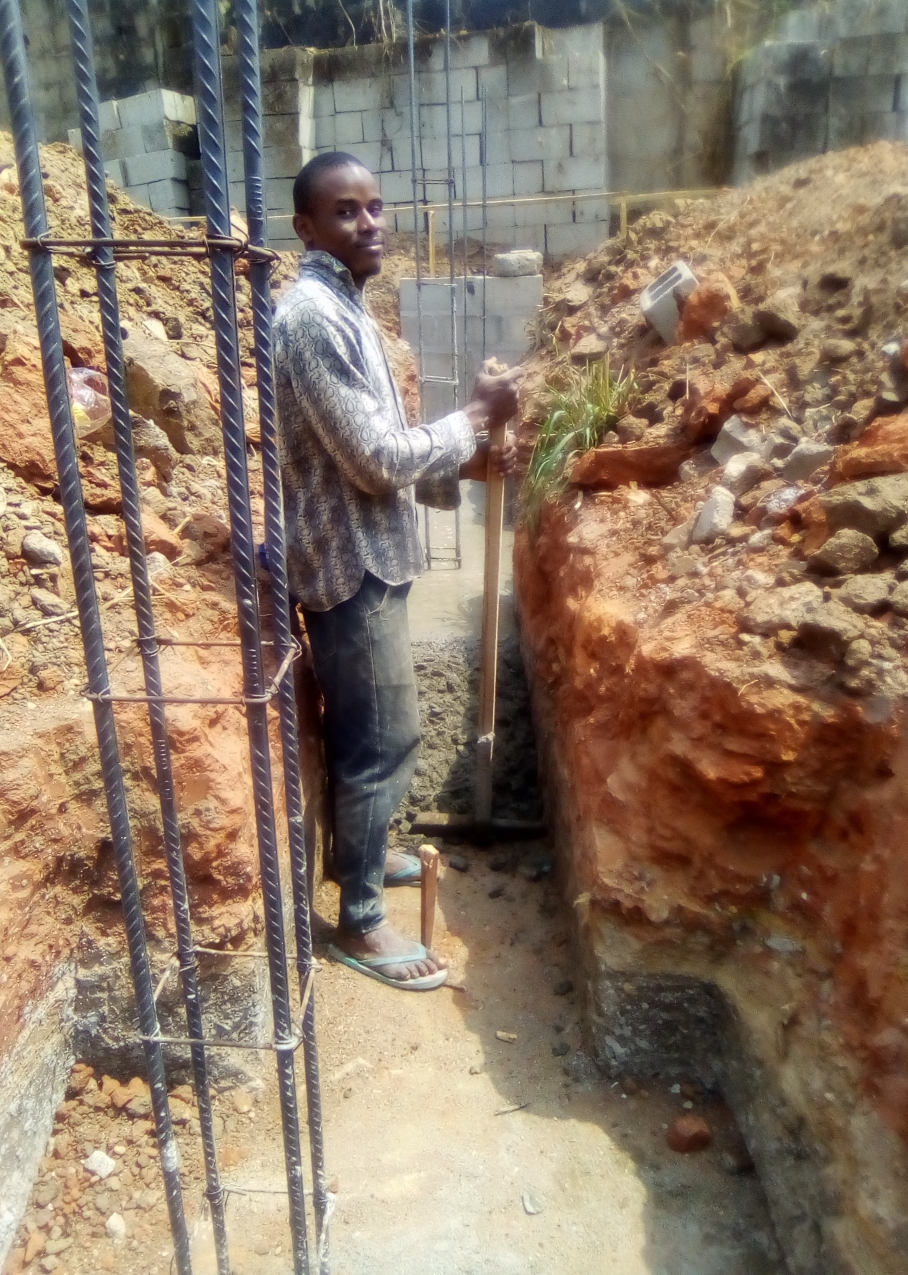 pix in site working
There are currently two side hustles that I engage in, the first one that I learned was masonry which the second one is barbing. I got to know how to do mason work from my Late Dad in 2015 after a hard decision by me to do the job.
I was not competent enough to work with some professionals in the ḿason field, so I was just being guided by my Father till jungle matured following my tenacity to learn it.
I was glad I learned mason by then. Next I told my Dad that I want to start drawing, so he directed me to one of his architect friends who wasn't serioz in letting me know the job, so I left the man.
Fortunately, I was able to meet with one architect and also a builder, the same 2015 engineer Ifeanyi by name and he started teaching me how to draw and also set house plans after drawing.
On the course of learning how to draw, I decided to take JAMB (Joint Admissions and Matriculation Board) to enter into the university but then, it was funny I hadn't building or architect in view while checking into the university because I had a social science certificate while in the secondary level, so I hadn't the opportunity to swap to the sciences as to either study what I was learning.
Happily, I had learnt masonry and also had gotten the knowledge on how to sketch house plans, read and also set any kind of building structure.
This was my first side hustling which I also considered to be a hustling indeed, and this was what is used in training myself in the university after gaining admission to study economics in 2016.
My second side hustling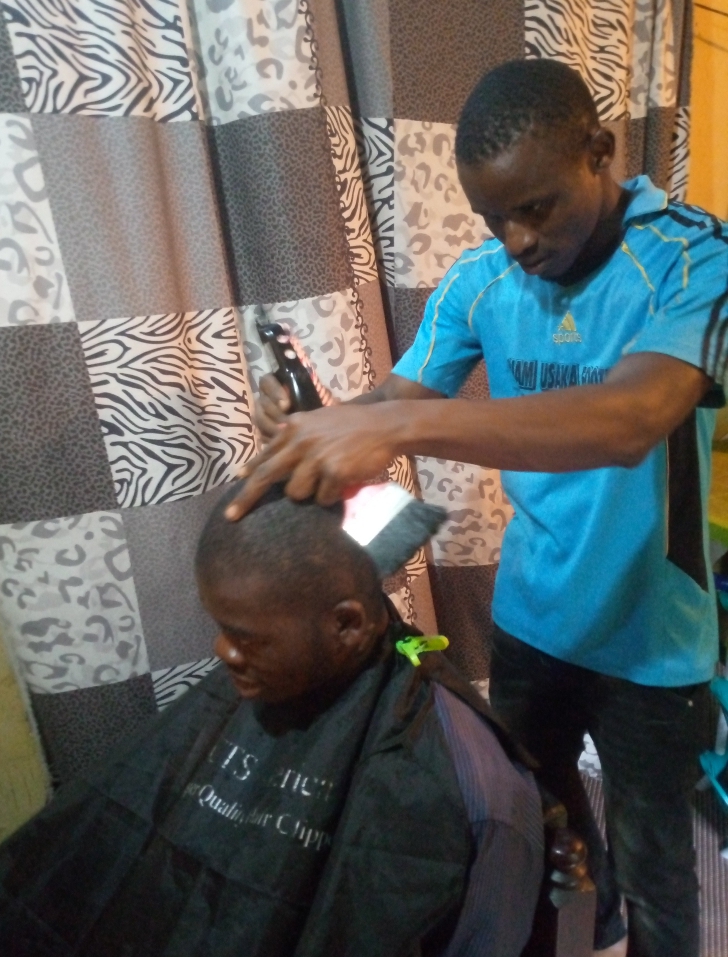 Pix attending to my customer
My next side hustling is barbing, and I learned this recently during the prolonged ASUU strike when it was like no hope for checking back to school for clearance.
I have loved barbing because I don't have to stress myself that much on like those other side hustles I've engaged.
Someone may ask what's the need for all these? the the answer is that, we I must face Life with all possible preparation since even the government does not have you in heart,
The barbing service makes me feel more relaxed than those on my side hustling but then, I do it with a good degree of commitment and carefulness but it doesn't fetch me money like masonry to be precise.
My last side hustling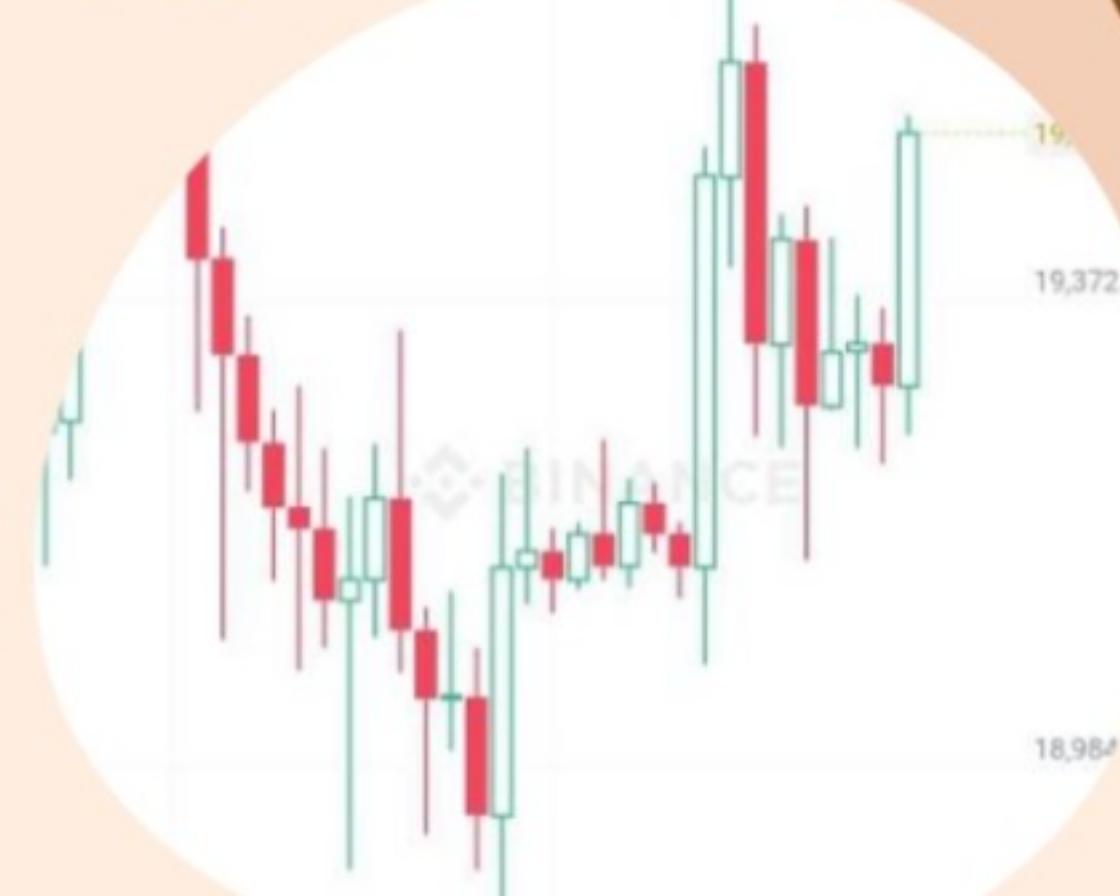 trade signal from binance
My final hustling is crypto trades. I learned about buying and selling crypto after a series of lessons from professional traders. I trade both on the spot and CFD measures but then, I seldomly trade on futures because of the high risk associated with it.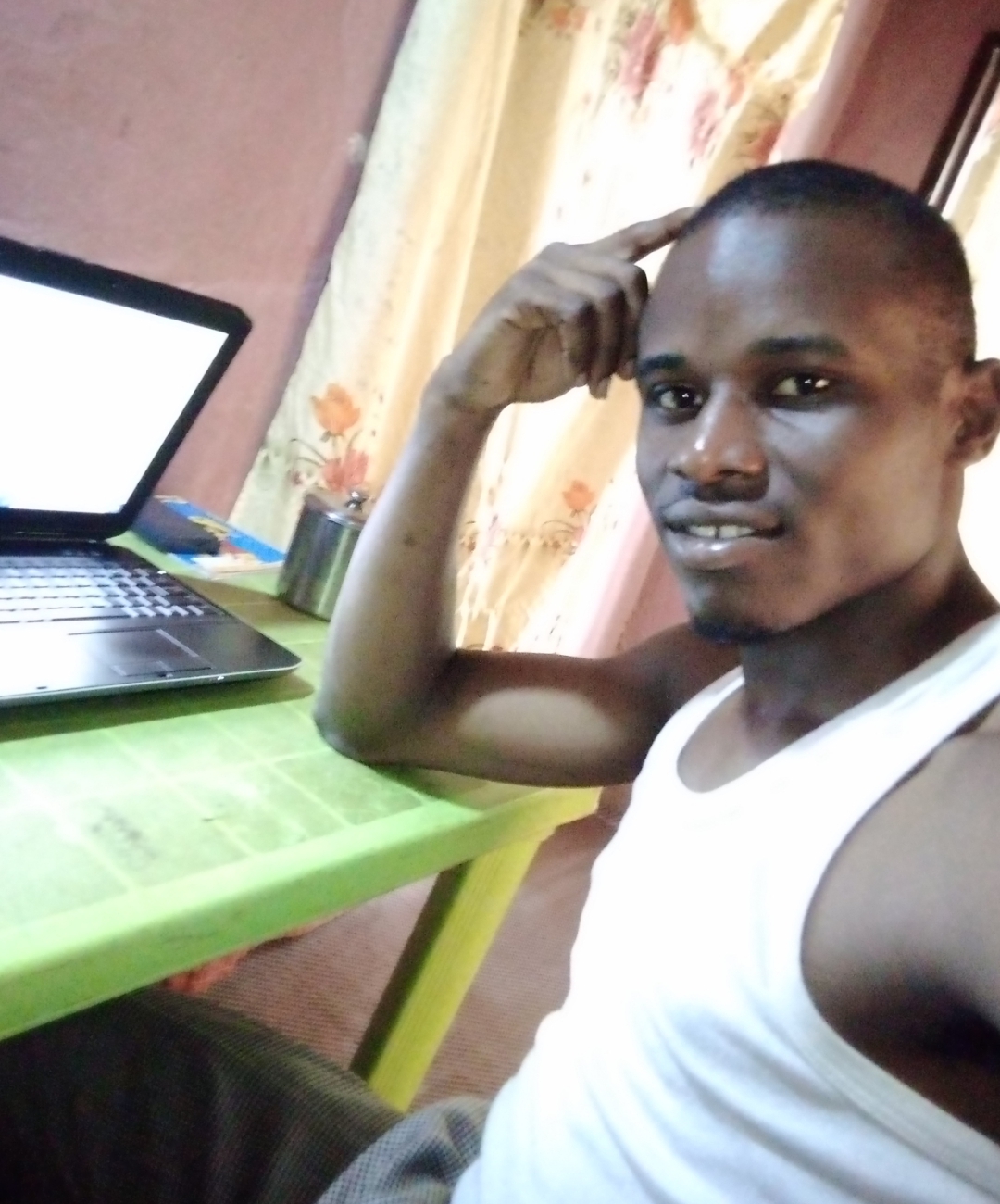 pix while trading with my system
Nonetheless, I normally trade whenever I have some reasonable amount of money in my account, so I buy coins that have gone deep and then wait for its reversal after which I sell again after price consolidation at the top or after a double top position.
Trading crypto has been so fascinating but I must confess that I have also lost some reasonable amount of money which was on account of trading on futures but then, I love trading crypto.
Conclusion
Finally, I have learnt that it is good to have multiple streams of income or better call it some side hustles to easily augment or compliment your daily or weekly income against getting bankrupt.
Side hustles may not be so Simple to engage but it is really worth it when the money starts flowing because the beauty of any business is constant money returns or profit.
Side hustle may not be something so difficult to do as it is in most cases, but it could be anything that can easily fetch you money in the short run while maintaining your main or real job.
In my country, we have to do a lot of work before earning some money through side hustle because we don't work per hour, rather we work either to finish a job based on contract or to deliver the job within a specific period not time which does not necessarily mean you're working per hour as the case is in most western and developed countries.
Thanks for going through my publication for today, your compliment on my post has always put my fingers in a happy mood and also wish to state that all pictures in this article are mine, while that of the trading signal where also taken by me from binance.
You can pop on my comment as I am ever ready to look into either your corrections or motivations, thanks once again and goodbye, cheers.
---
---