Christmas Cat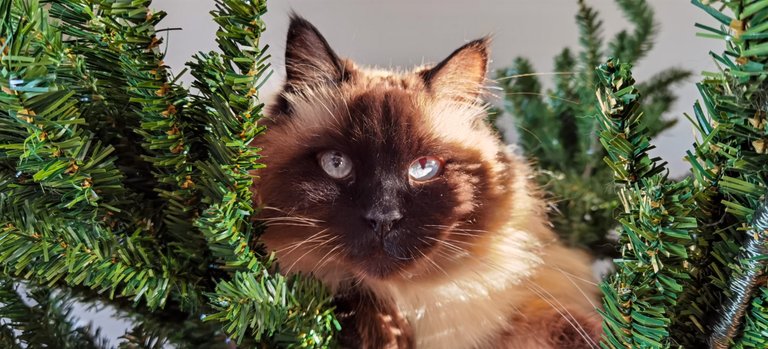 So today we were finally were able to put up the Christmas tree. But before we finished putting it together, our cat decided to size it up for a new place to hang out. As you may know, especially those that have cats, they love to have find new spots to rest and relax all the time. Sort of like claiming new territory or something to that effect. Lol.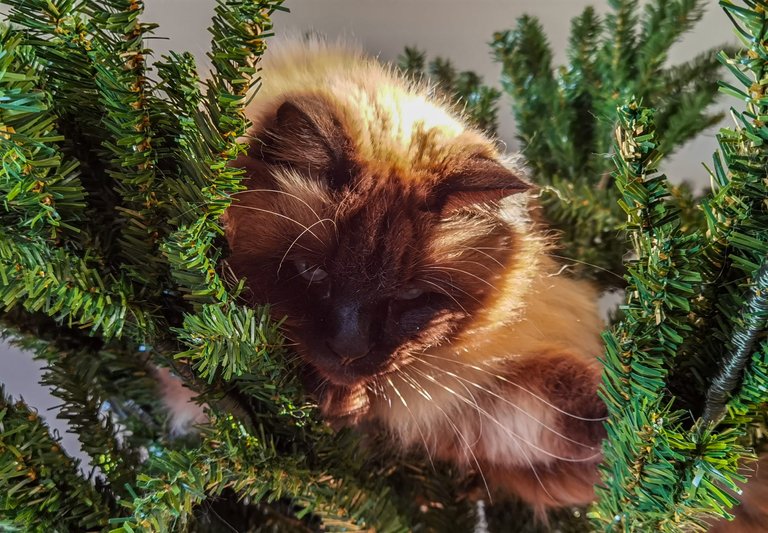 ---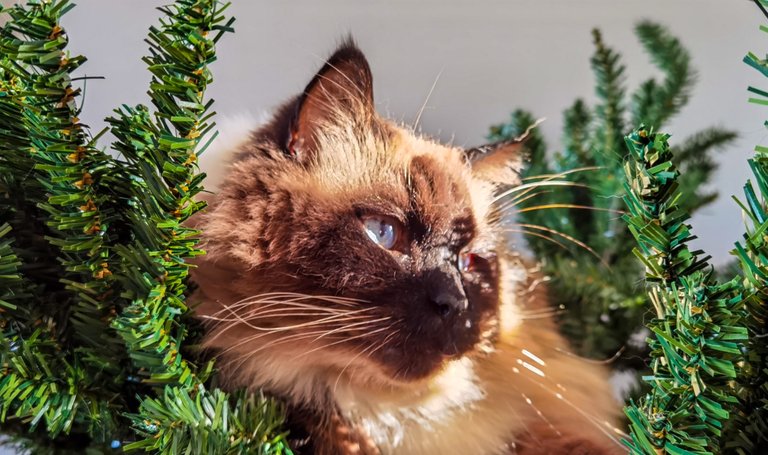 ---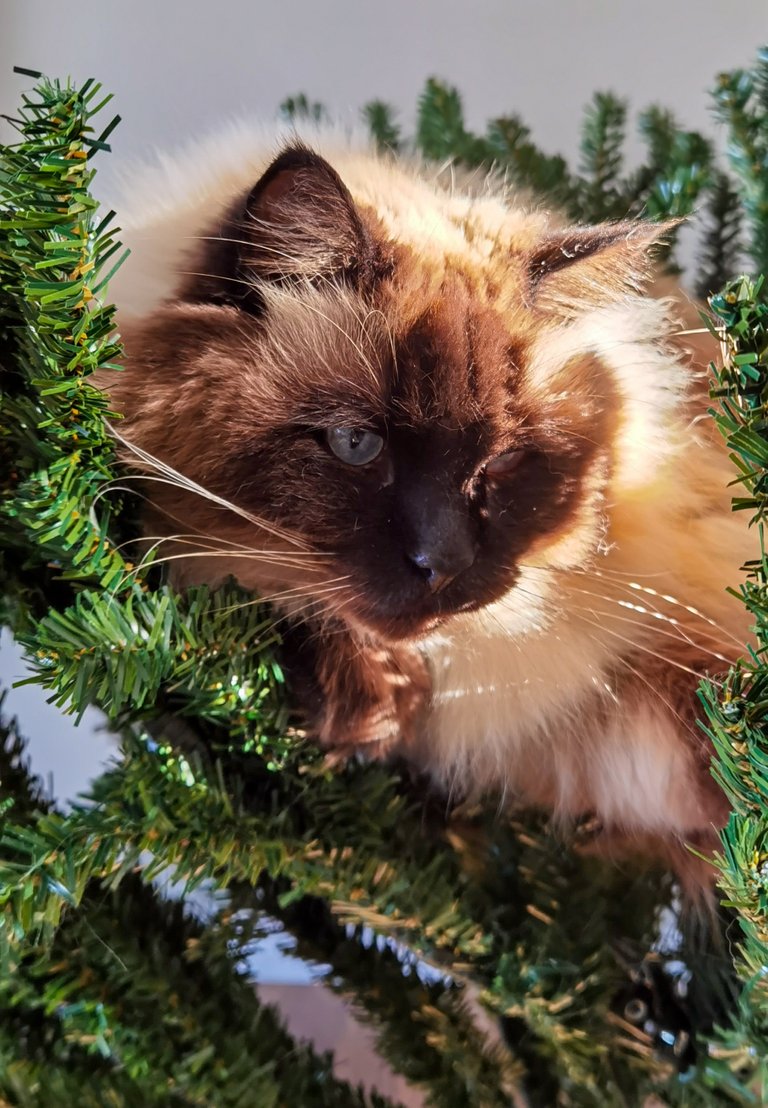 Camera: Huawei P40 Pro
Lens: Leica
Editing: Lightroom & Camera+
Do you like Black and White photography? Do you like Colour photography? If you answered yes to both questions, then you are a perfect candidate for the "Colour / Black & White" photography community. Created specifically for that purpose. I will be personally curating qualifying posts. What are you waiting for? Join now!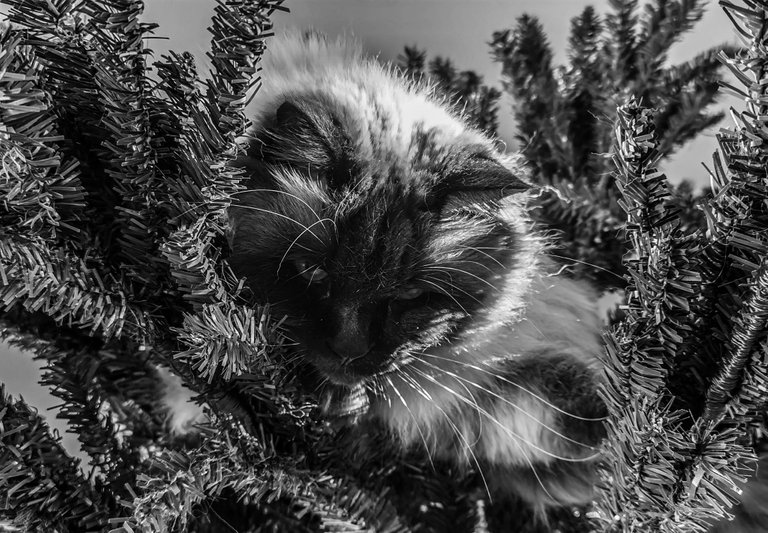 ---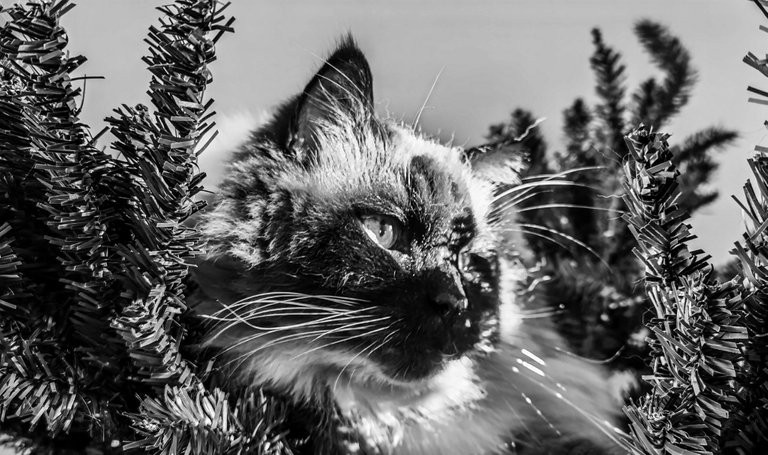 ---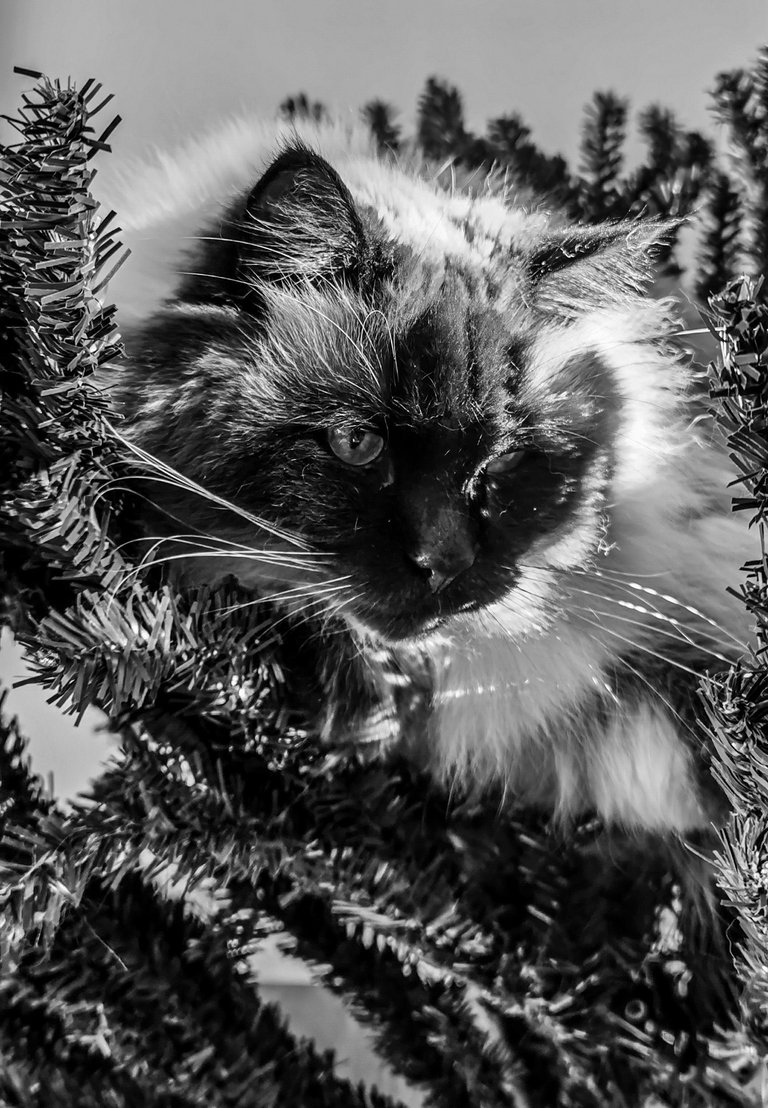 ---
---