Peek - O - Blue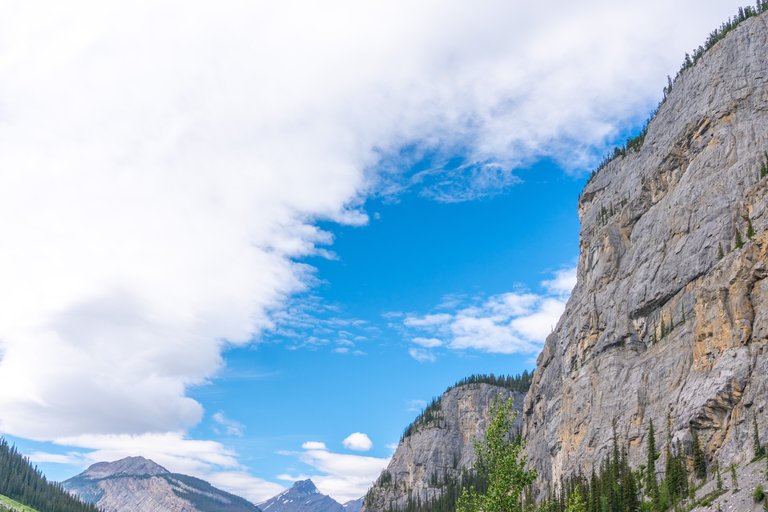 Peek - O - Blue, I see some blue skies peeking around the corner, here just off the Icefields Parkway, on the way to Lake Louise, Banff Park. In the second photo, is my final pic of the weeping wall..till next time. Next stop on our journey is Waterfowl lakes, simply a wonderful place with many lake and mountain photo ops. Stay tuned for that. By the way, did you prefer the colour or black and white?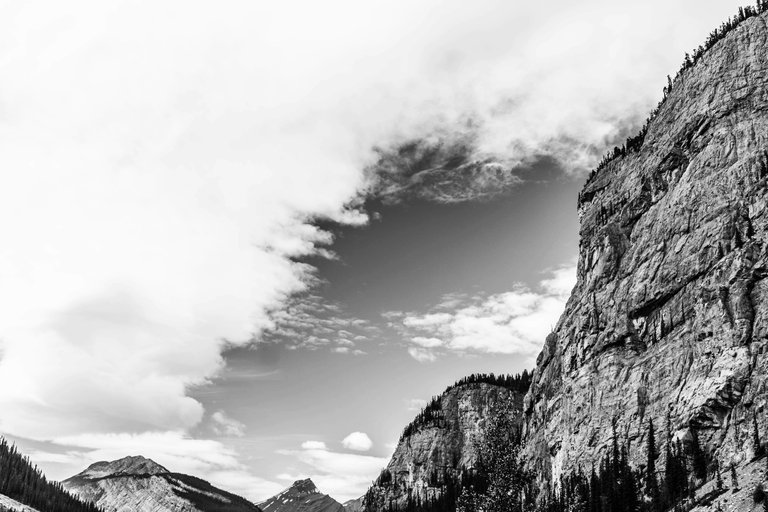 Camera: Sony A7R III
Lens: 24-105mm f4 G OSS
Editing: Lightroom & Camera+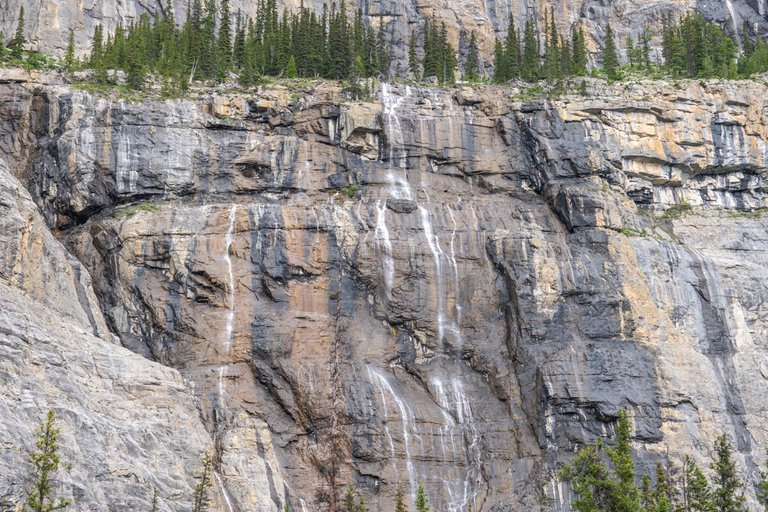 Do you like Black and White photography? Do you like Colour photography? If you answered yes to both questions, then you are a perfect candidate for the "Colour / Black & White" photography community. Created specifically for that purpose. I will be personally curating qualifying posts. What are you waiting for? Join now!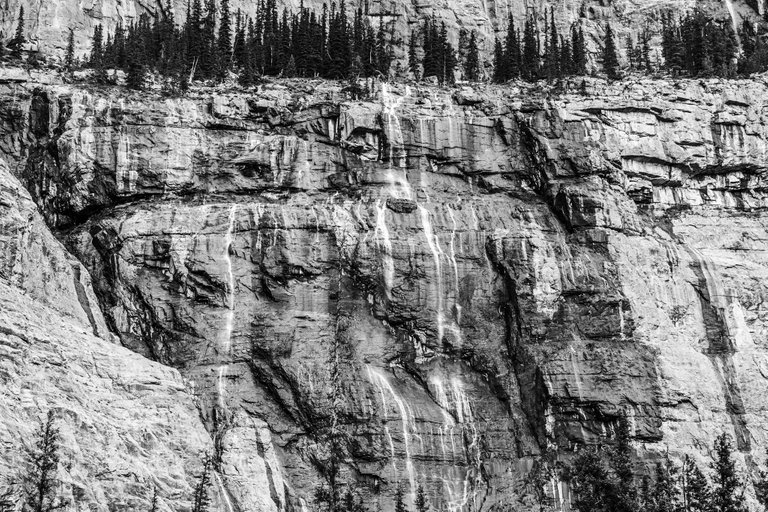 (AI free content)
---
---