Pinnacle Mountain via Larch Valley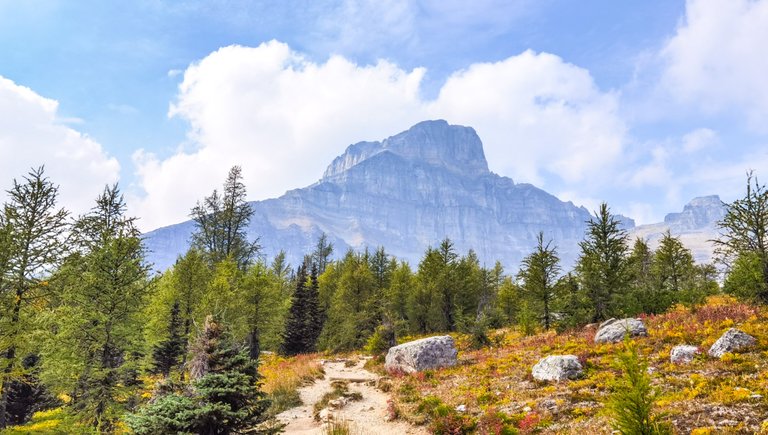 After hiking through the beautiful Larch Valley, (although somewhat smoke infested) the reward for your effort is the incredible Pinnacle mountain view. Standing tall at 3,070 metres or 10,070 feet. Looks spectacular, even with some smoke in the air. I have published pics from a past hike when skies were much clearer. Already looking forward to our next trip back, and hoping for clear skies. Fingers crossed. Photos taken at Moraine Lake area, Banff Park, Alberta.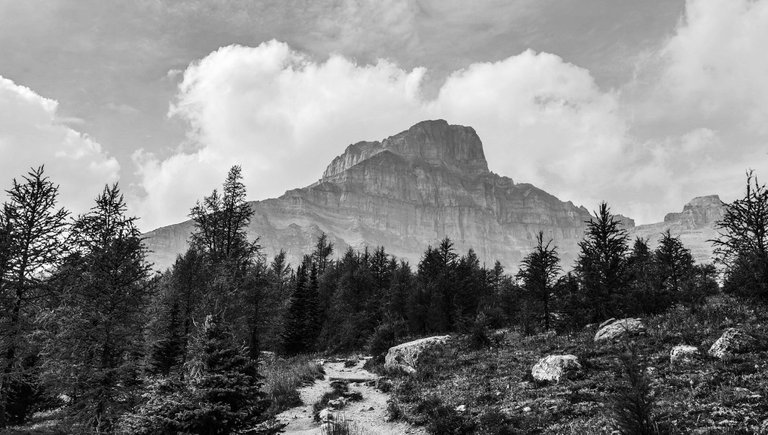 ---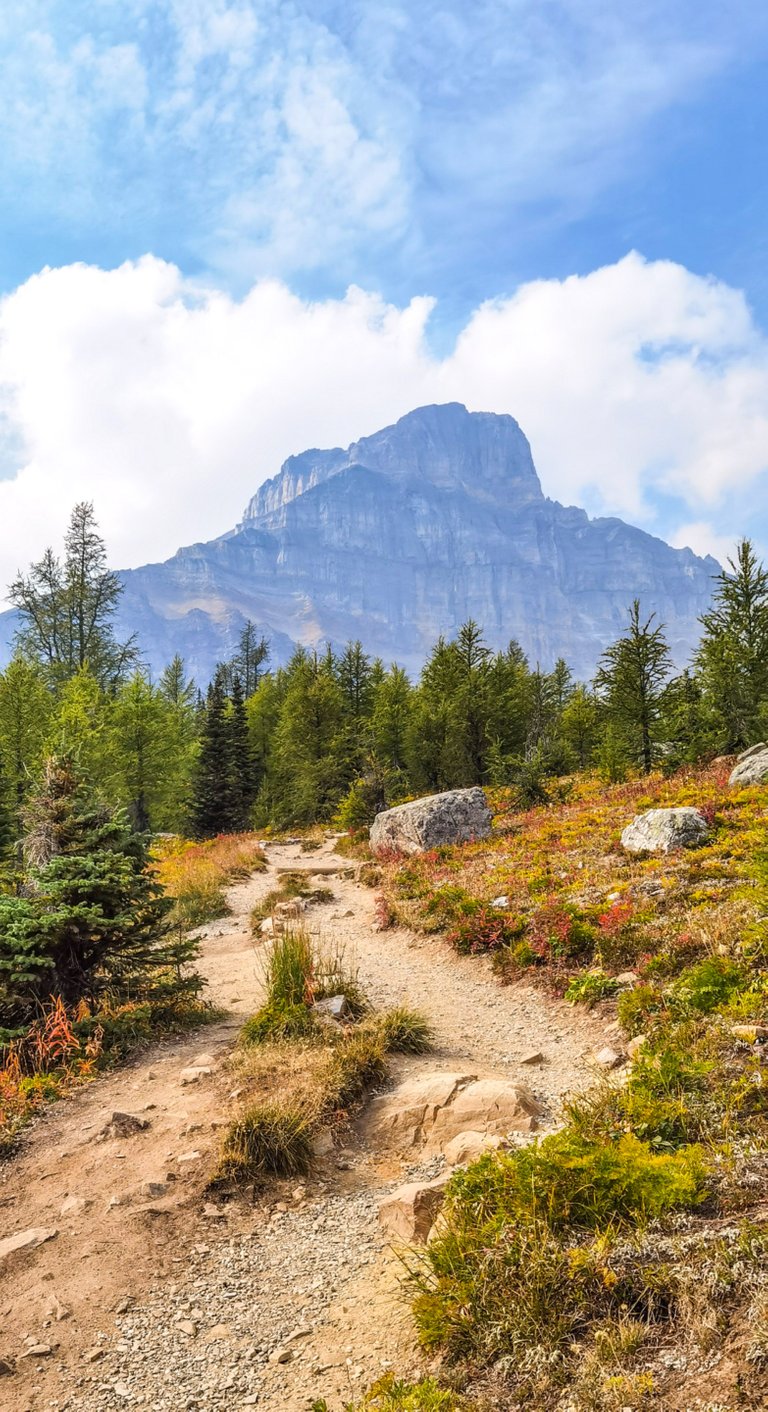 Camera: Huawei P40 Pro
Lens: Leica
Editing: Lightroom & Camera+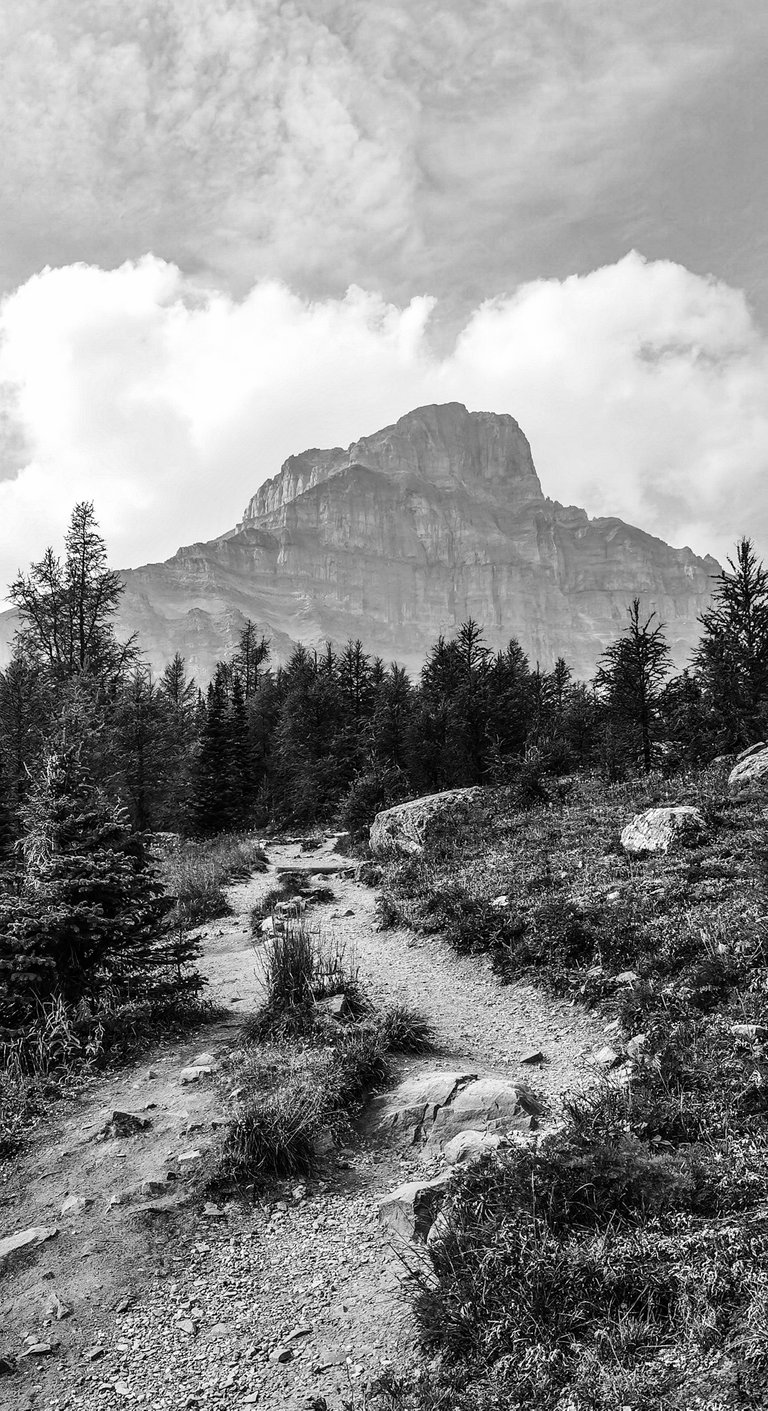 Do you like Black and White photography? Do you like Colour photography? If you answered yes to both questions, then you are a perfect candidate for the "Colour / Black & White" photography community. Created specifically for that purpose. I will be personally curating qualifying posts. What are you waiting for? Join now!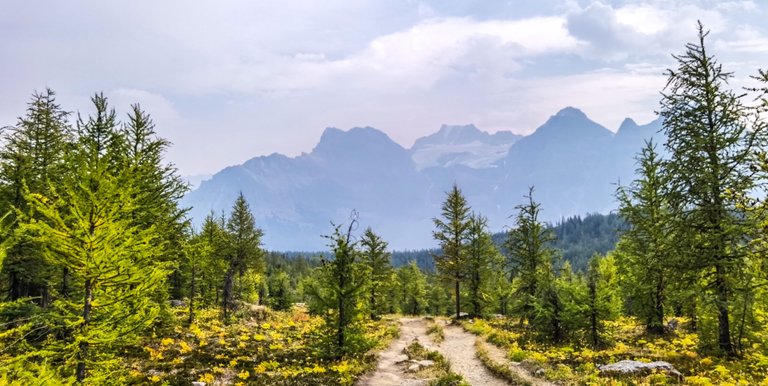 ---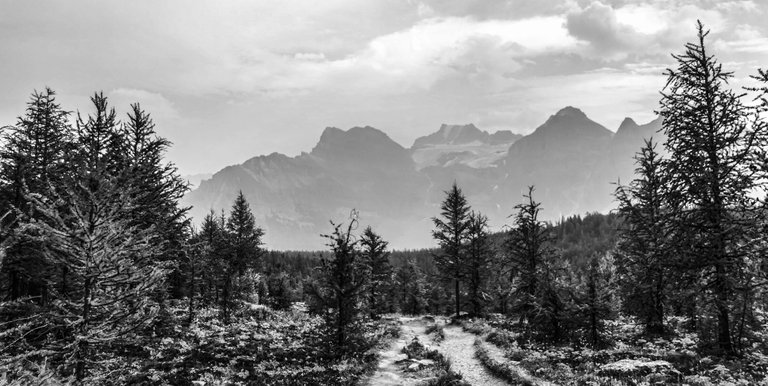 ---
---