My Relationship With My Parents - Cross Culture Question #2
Parents and children relationship issue is a very sensitive one which when not handled properly, might escalate into bigger issues. I don't know why, but I often blame parents whenever their relationship with their children go sour, because I feel it's their fault. But in reality is it the fault of the parents or that of the children? I'll let you ponder on that.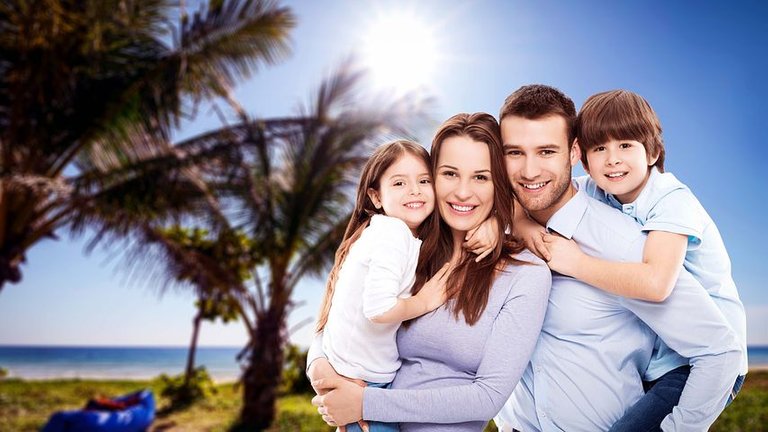 source
This is my first time in this community, and I'm so happy I have the opportunity to be answering questions relating to my relationship with my parents. Thanks to @selfhelp4trolls for such an amazing opportunity. The questions I will be answering on this edition are;
What role do/did your parents play in your life?
Has your relationship with your parents changed over the years?
Is there anything you wish your parents would do (or would have done) differently?
How are you similar to your parents?
How are you different from your parents?
Do you prefer a more involved relationship with your parents or more distance?
I will try my best to answer the questions honestly and briefly as well. So, here are my answers;
WHAT ROLE DID/DO YOUR PARENTS PLAY IN YOUR LIFE?
What role?... I think the right thing here should be roles. My parents played so many roles in my life and are still playing some of these roles till date. The first role they played was that of bringing me into this world. Without them, I don't think anyone would have known me, and for that I am so grateful to them.
My parents are the cement that mend my life. They've nurtured me into becoming the man I am today. They did their possible best even as difficult as it was to make sure I became a graduate. My parents made it possible for me to become a part of something bigger than myself. They are my backbone, and they've been my support for so many years now. Even though I don't live with them, they've never stopped supporting me through the good and the bad times. What more can I ask for?
HAS YOUR RELATIONSHIP WITH YOUR PARENTS CHANGED OVER THE YEARS?
My relationship with my parents has never changed over the years. We are still the same way we use to be if not closer. Even if my relationship with them were to change, it will be for the best.
I left home more than 15years ago, just because I wanted to be independent. I just didn't want to bother my parents for every little thing. But even at that, they were still there to support me. I only visit home during holidays because I stay very far from them, but my parents won't fail to call me every day. Should I say this is because I am their only son?.. I really don't think so. This is just how my parents are. They are just very cautious when it comes to their children. They still do same to my sisters even to the married ones.
Recently, dad and mum moved to the same city where I reside, and their apartment isn't that far from mine. I guess you already know what that implies?.. 😂 😂. I get to see them every day. Like I said earlier, even if our relationship were to change, it will be for the best and currently, with them staying close to me, the bond is getting even stronger than before.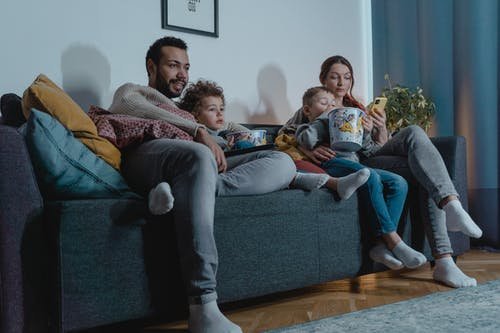 source
IS THERE ANYTHING YOU WISH YOUR PARENTS WOULD DO (OR WOULD HAVE DONE) DIFFERENTLY?
I've been thinking of an answer to give to this question but unfortunately, I really can't come up with any. I wouldn't say my parents are perfect because no one is, but I would say they've done the best they can as parents just to make sure they give my siblings and I, the best life possible.
HOW ARE YOU SIMILAR TO YOUR PARENTS?
In attributes, my dad is industrious and intelligent while my mum is intelligent and smart. People tell me that I'm a perfect blend of the two of them. I still don't know though and so, am still hoping they are right. One thing I know for sure that is similar among us is that I am spiritual just as they are.
When it comes to "looks", I keep hearing people telling me that I took my mum's complexion, but I look like my dad. Seems am really the son of my parents. 😂 😂
HOW ARE YOU DIFFERENT FROM YOUR PARENTS?
Different? I don't think I am different from my parents. I am their offspring, why would I be different? I was trained by the best parents, why would I be different. An adage says that a mango tree can't bear an apple fruit. I believe this answers the question. 😂.
However, I am not ruling out the fact that children can't be different form the parents. It happens but not in my case.
DO YOU PREFER A MORE INVOLVED RELATIONSHIP WITH YOUR PARENTS OR MORE DISTANCE?
My answers to the previous questions is enough to tell you that I prefer a more involved relationship with my parents. My parents and I are just like friends. We tell each other everything including my relationship problems and love life. That's how close we are.
I'm glad they ain't the type that get bored with people that disturb them a lot because I do disturb them so much. My parents are so sweet. They are always at my beck and call when I need them the most.
This is what a parent/ child relationship should look like. I'll won't fail to have this kind of relationship with my children.
That's all for this edition of the cross culture questions. I hope you enjoyed reading my answers to these questions. Do you want to be a part of this? Click HERE to join. Trust me, you'll enjoy answering every bit of these questions.
Thanks For Reading.
---
---