Nigeria: women massacred on charges of witchcraft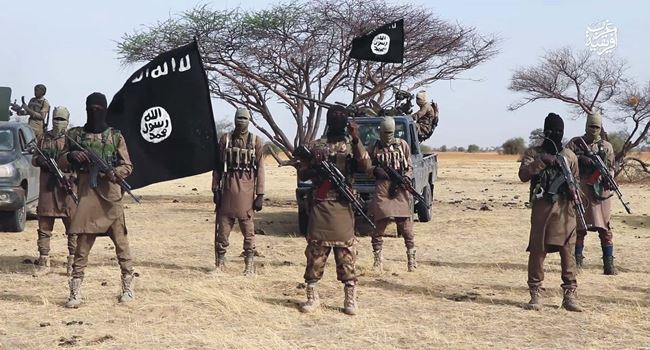 Source image
On Sunday 13th November, relatives and a survivor told AFP that around 20 women suspected of practicing witchcraft in northeast Nigeria were killed by Boko Haram militants after the children of a group commander died suddenly.
Approximately 40 women were arrested in Ahraza, near Gwoza in Borno state, last week on orders of jihadist leader Ali Guyile.
Talkwe Linbe, who had escaped to Maiduguri, the provincial capital said:
Guyile said he would investigate our involvement in the death of his children and give appropriate punishment if we were found guilty. On Thursday he ordered 14 of us shot. I was lucky not to be one of them and my boyfriend, one of the men guarding us, helped me escape that same night.
Although Nigeria is a religiously conservative country that is divided between a predominantly Muslim north and a predominantly Christian south, accusations of witchcraft are not uncommon. Twelve other women were also murdered on Saturday, the day that Talkwe Linbe arrived in Maiduguri.
Abdullahi Gyya who lives in Maiduguri, admits:
I received a call from Gwoza informing me that my mother, two aunts and nine other women were massacred yesterday (Saturday 12th November) on the orders of Ali Guyile who accused them of being witches who killed his three children.
Upon receiving calls from his connections in Gwoza, Maiduguri resident Tijjani Usman confirmed this information. Currently, it is unknown what will happen to the other female detainees. The Nigerian army did not immediately respond to contact, but security sources said they were investigating the matter. In an interview with AFP, Borno state's commissioner for women's affairs said she was unaware of the incident, but would investigate it. There have been more than 40,000 deaths and two million displacements in Nigeria due to Boko Haram and jihadists affiliated with the Islamic State group since 2009.


BLOGGING
GEOPOLITICS | ENVIRONMENT | WAR | ECONOMICS | SOCIETY | GAMING

CURRENTLY PLAYING



IF YOU SIGN UP ON THIS GAMES WITH MY REF LINK CONTACT ME FOR HELP

---
---