Qatar: The hypocrisy of FIFA on support for human rights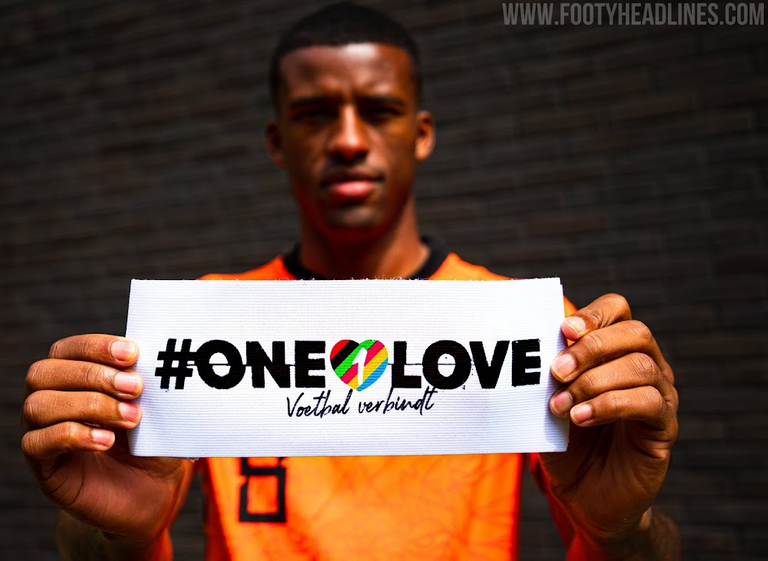 Source image
It was announced a few hours before the England-Iran match in Doha that the seven European teams, who planned to wear colored "One Love" armbands against discrimination, had given up in the face of sporting sanctions.
There was a payoff when FIFA (International Federation of Association Football) threatened sanctions. A few hours before the England-Iran match in Doha, seven European teams that planned to wear a colorful "One Love" armband for LGBT people announced that they would not wear it during the World Cup in Qatar.
The seven Federations said:
FIFA has been very clear, they will impose sporting sanctions if our captains wear the armbands on the pitch. As national federations, we cannot ask our players to risk sporting sanctions, including yellow cards.
The captains of England, Wales, Belgium, Denmark, Germany, the Netherlands, and Switzerland have waived the yellow card for this inclusive armband while expressing frustration with FIFA's inflexibility. Hugo Lloris, France's captain, had already declared that they wouldn't wear the armband as part of the "One Love" initiative.
We were prepared to pay applicable fines for breaking equipment rules and were very committed to this armband. But we cannot put our players in the situation where they could be warned, or even have to leave the field in the event of a second yellow card.
Armbands provided by FIFA are required to be worn by captains during final tournaments as part of equipment regulations. Alternatively, the referee may ask the player to leave the field to correct their attire, and in case of non-compliance, the player may be cautioned.
A number of criticisms have been leveled against Qatar since the country was nominated to host the event in 2010, which has intensified as the event approaches, particularly regarding the rights of LGBTQ+, female people and worker migrants who lost their lifes to build World Cup stadiums.
To demonstrate their commitment to these causes, several European federations announced "One Love" in September, which has now sinked.


BLOGGING
GEOPOLITICS | ENVIRONMENT | WAR | ECONOMICS | SOCIETY | GAMING

CURRENTLY PLAYING



IF YOU SIGN UP ON THIS GAMES WITH MY REF LINK CONTACT ME FOR HELP

---
---