Serbia: Uranium depleted in the blood of people due to NATO bombs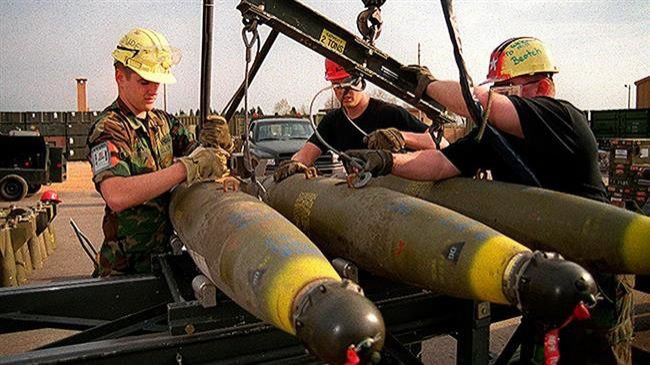 Source image
From March 24 to June 10, 1999, NATO conducted a military operation against the Federal Republic of Yugoslavia led by Slobodan Milosevic. It was, in a sense, the culmination of the Balkan wars that had bloodied that part of Europe since the early nineties. NATO then decided to hit Milosevic by hitting Serbia and its symbol city, Belgrade.
According to official data, a total of 2,300 air attacks by the Allied Force were carried out, this is the name of the operation, destroying 148 buildings and 62 bridges, damaging 300 schools, hospitals and state institutions, as well as 176 monuments of cultural and artistic interest. The planes involved, a total of a thousand, to which were added 30 warships and submarines that set sail in the Adriatic and later part of the operations began in Hungary.
In addition to the estimated 2,500 civilians, including 89 children, the NATO bombing of Serbia hides another nightmare: depleted uranium.
Medical tests conducted on Serbian civilians and soldiers present during the 1999 bombing revealed the presence of radioactive uranium in the blood hundreds of times higher than the average. This was stated by the Serbian lawyer Srdan Aleksic who has been fighting for years to seek justice and help compensate the victims of the silent and radioactive killer.
In detail in 2 persons, the levels of uranium-238 found by doctors in their tissues were 500 times the normal level and that such high levels of depleted uranium contamination were not found in any other civilian or military personnel that they knew of. The cases refers in particular to a Serbian soldier who served 200 days in southern Serbia and to a woman from Belgrade who was exposed to depleted uranium during the bombing of the Ministry of Defense in Belgrade. Doctors' approach involves blood tests and biopsies, in addition to the search for aluminum, barium, antimony, lead, molybdenum and other metals.
All the metals detected contain traces of U-238, which comes from shells used by NATO during the bombings of Bosnia and Herzegovina and Serbia, and in particular of Kosovo and Metochia. Its effects almost certainly also affected the surrounding countries such as Albania and Macedonia.
Under normal conditions the maximum amount of aluminum in a liter of blood is 3.3 micrograms. But in the Serbian troops suffering from depleted uranium contamination, it ranges from 500, 2,000 or even 3,000 micrograms. Among civilians, the safe level of uranium is 0.0053 units per liter of blood, while among those who have been contaminated it can be as high as 10 micrograms.
In short, today NATO proposes itself as the body capable of restoring peace to Ukraine and Europe, yet only a few decades ago the Atlantic Alliance itself put the lives of thousands of innocent people at risk.
References:
https://srbin.info/en/drustvo/advokat-aleksic-potrovali-su-nas-kao-100-hirosima/
https://m.ziuanews.ro/dezvaluiri-investigatii/s-rbii-bombarda-i-de-nato-n-1999-au-niveluri-de-uraniu-n-s-nge-de-sute-de-ori-peste-normal-1571633
https://tass.com/world/1246955


BLOGGING
GEOPOLITICS | ENVIRONMENT | WAR | ECONOMICS | SOCIETY | GAMING

CURRENTLY PLAYING



IF YOU SIGN UP ON THIS GAMES WITH MY REF LINK CONTACT ME FOR HELP

---
---