The China people in revolt against the lockdown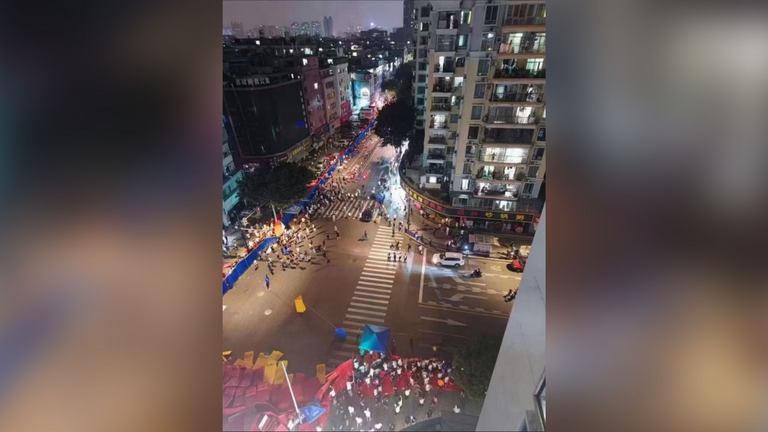 Source image
Three years after the outbreak of the first infections from Covid-19, the People's Republic of China continues undeterred in the application of the system that has distinguished it in the world: the Covid-zero policy. Example is the incredible case of Shanghai, where positive citizens, even asymptomatic, were forcibly removed from their homes and housed in huge detention centers, aimed at limiting the contagion and interning all subjects with positive swab.
In the harsh months of March and April 2020, the Chinese model also found application in Western lockdowns; those made with house arrest, self-certification and police state regulations. In China, the ban on going shopping in supermarkets had even been codified. It was the regime's security forces who went from house to house to bring food and water to families. And even today, the quarantine for those coming from abroad remains a clear representation of an Orwellian world: the foreigner is literally locked in a room for at least 7 days and then tested negative.
Well, this Covid-zero policy is finding its first implosions. And the scenes on Monday night in the city of Guangzhou, the capital of the Guangdong region, are a clear example of this. As reported by the BBC and relaunched by numerous Twitter users, who have posted various images and videos, Chinese citizens have been the protagonists of violent clashes with police officers in riot gear. The reaction comes from the application of the Covid-zero regime, after the historic peak of 18 thousand infections in the city.
The American political analyst and lecturer, Ian Bremmer, has also published on his social media channels the violence between those resistant to the lockdowns and the health workers in strict anti-Covid attire. Meanwhile, thousands of residents forced the barriers installed in the streets, with the function of preventing the movement of Chinese inhabitants.
https://twitter.com/ianbremmer/status/1592280996871045121
The protests came at the same time as the meeting between Xi and Biden during the G20 in Bali, which ended with a handshake after three hours. Among the topics covered, the American president also raised the human rights violations of the communist dictatorship in the regions of Tibet and Xinjiang, as well as in the city of Hong Kong. The Orwellian response from the Chinese leader was not long in coming:
No country has perfect democratic systems. Just as the US has an American-style democracy, China has a Chinese-style one.
References:
https://www.bbc.com/news/world-asia-china-63633109
https://www.npr.org/2022/11/16/1137066103/in-southern-china-residents-revolt-against-covid-19-controls


BLOGGING
GEOPOLITICS | ENVIRONMENT | WAR | ECONOMICS | SOCIETY | GAMING

CURRENTLY PLAYING



IF YOU SIGN UP ON THIS GAMES WITH MY REF LINK CONTACT ME FOR HELP

---
---