Twitter unveils more burning news about Hunter Biden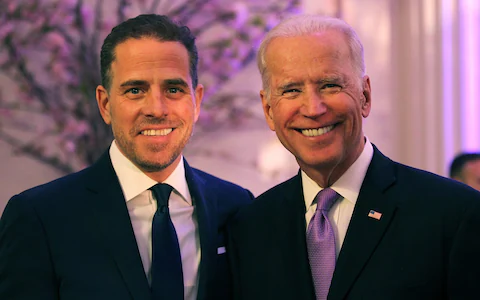 Documents taken from the laptop revealed that Biden junior had engaged in non-transparent consulting deals in Ukraine and China. Not only. Some video taken from the computer appeared to show Hunter using hard drugs and accompanying himself with prostitutes. In short, the scandal of the century, which however has been completely silenced.
Today we discover some background that led to one of the most blatant cover-ups ever and that in all probability decisively influenced the vote of the 2020 American presidential elections.
The so-called Twitter Files was disclosed by the American journalist Matt Taibbi, signature of the Rolling Stones magazine, who certainly does not sympathize with the Republican political wing. Elon Musk, the new owner of Twitter, then thought about giving greater visibility to the story, who re-shared Taibbi's story.
Taibbi in recounting the succession of decisions made by some employees of the platform between 2020 and 2021:
It is a Frankensteinian tale of a mechanism built by man, but grown outside the control of its designer.
It all began on October 14, 2020 when the New York Post newspaper first published the news of the discovery of Hunter Biden's laptop and its contents. The presidential election was just under a month away. First, the New York Post's Twitter account was suspended for two weeks, then the ability for any user to re-share the article and also to send it via the Whatsapp messaging application was blocked. This is a protocol that Twitter usually reserves only for child pornography content.
The unilateral initiative of the social network led to the immediate reaction of the leaders of the White House at the time, still led by Trump. In an email, revealed only now, a US government staff member asks Twitter managers why Kaleigh McEnany's profile was blocked following the attempt to publish the news about Hunter Biden. This email triggered a protection mechanism within the company, at the same time revealing how Twitter's top management did not have control over most of their employees.
In another email Caroline Storm, Twitter executive, asks her subordinates the reasons for the censorship. The latter respond that the news would have violated Twitter's policy regarding hacked files. Basically, according to the censors, the documents obtained from Biden junior's laptop would have been obtained through an illegal hack. Yet the investigations were still ongoing and a few weeks later it would be discovered how Hunter Biden had forgotten his PC inside a shop.
There was therefore not a single valid reason to censor Hunter Biden's story, other than to favor dad Joe's presidential race. According to Matt Taibbi there would be no doubts about this, also because a good number of Twitter employees would have financed the electoral campaign of the Democrats. The story of Hunter Biden therefore confirms only one thing: so far social networks have been actors who have polluted democracy.


BLOGGING
GEOPOLITICS | ENVIRONMENT | WAR | ECONOMICS | SOCIETY | GAMING

CURRENTLY PLAYING



IF YOU SIGN UP ON THIS GAMES WITH MY REF LINK CONTACT ME FOR HELP

---
---