2.5G
As a modern human living in the urban city of Kuala Lumpur, I have never found myself lack of technology knowledge, until I'm stuck in a situation where I literally need to "borrow" WiFi from a hotel to attend my work.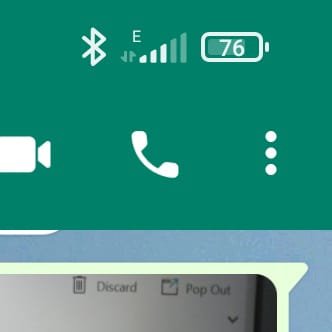 Before going forward on today's discussion, let's talk about culture and jargons in this wonderful but somehow stupid country. We refer to telecommunications coverage signal as "line". When someone tell you, "I no line" meaning their current location is slightly out of coverage. That alone actually has a hidden meaning, if you have "no line", how do you tell me about it? By right you weren't able to answer the call don't you?
And if you have a little bit of knowledge in terms of GSM data transmission technology, you'll know there's difference between GPRS(also known as 2G) and 3G. The speed is significantly different as 2G has the speed of a dial up modem, where 3G is up to DSL already. So, what happened in between those 2 giant technology being, EDGE technology, up to 384kbps yo! And for your information, 3G is up to 3.1mbps, so it's a total different thing already. And 4G is yet again going into warp speed if you compare it to 3G tech.
Ok enough of that long story of technology. I want to let you know, my country has recently shut down all 3G coverage, no joke, nationwide revoke of 3G services. I kinda get what that means, there's no turning back. Why still keep the legacy tech running? Might as well for e everyone switch to 4G already. And here comes today's story about 2.5G 😂
Client having an urgent matter needed me to attend. However, I'm stuck at lunch due to rain. So happen, the restaurant have limited coverage. I can see my client's text message, but weren't able to reply as the 4G had failed over to EDGE. I screenshot my challenge to my client, pressed the send button and continue my lunch since I can't do anything about it.
After the lunch, I went to the counter and "borrowed" their WiFi so I can have access to the internet. Immediately the message I sent went out to my client, and I can see my client started typing already 😂😂😂 his comment was, dude it's 5G technology, we're talking about gigabits per second already. You still have 2.5G, that is at least 500megs of bandwidth to work with 🤣🤣🤣
For a brief moment, I felt really guilty about the situation because I didn't help my client with my 2.5G. However, after some research to found out it's not really my fault 🤣 basically, that EDGE technology doesn't exist since 3G had been removed. I can use it to make call, but internet option is unavailable afterall. I'm gonna use this new found knowledge to bombard anyone who come back with "no line" and blame them why can't they use their 2.5G as half the 5G 🤣
---
---