Coffee and cream rolls
Greetings friends, it had been a while since I had been in this great community to share with you another experience related to that great drink as it is the coffee, which helps us to raise our spirits, to recharge energies and above all to spend a great moment with people drinking a cup of coffee.
A few days ago I was with my dear mother, as we were doing some shopping for the house and I had to accompany her, where we left home very early, since we were walking, certainly that was not a reason to stop the walk, while we went we talked, we laughed and at the end of each of the activities we made a short stop at the cafeteria, to have a cup of coffee with a roll, to recharge energy and return with the walk.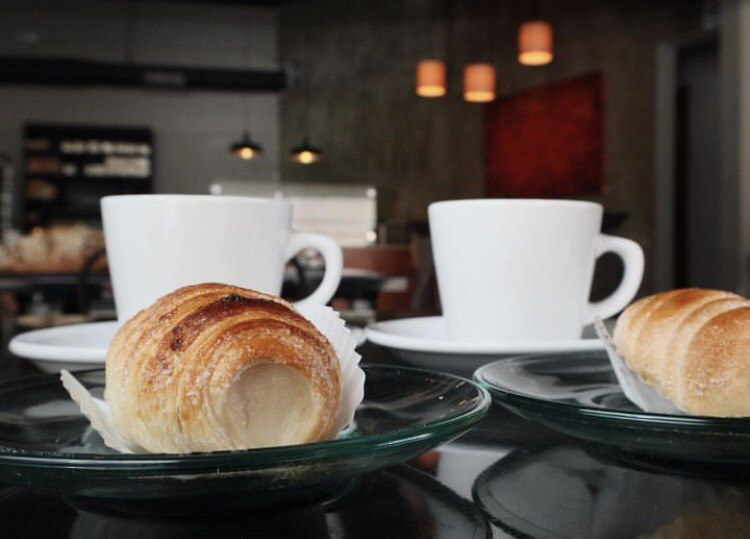 The place is the Monagas pastry shop and being there in that place is the best, since it allows you to have a different view, meet people, enjoy the background music and those coffee smells that are essential, plus the desire to try all the sweets and pastries that are there, as well as enjoy a different moment and give yourself a little treat. Days before I had seen an advertisement on Instagram, yes that social network that I always use and follow the bakery, they placed a promotion of 2 coffees plus 2 rolls for only 5 $, where I was impressed by that great offer, but the only way to get it was to go to the coffee shop and luckily I was with my mom to enjoy it. Being a small gift I gave my mom that day.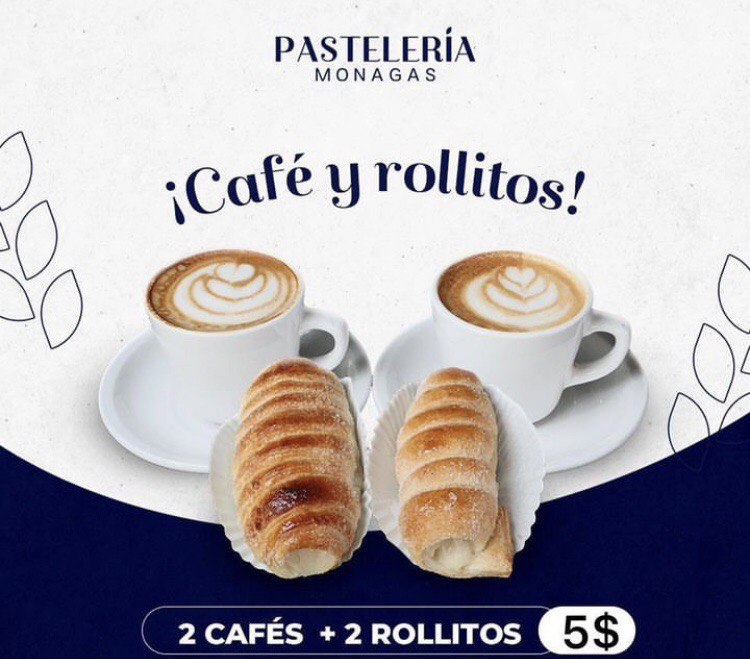 Image of the promo, captured from the account pasteleria.monagas
We ordered one of those promotions from the person in charge, while we sat inside the cafeteria and I noticed how many people ordered the same promotion, since it was perfect for two and the price was incredible. When we arrived one of the things I liked was the size of the coffee cup and the sweet known as rollito, where the cup was made of white glass and it was a coffee with milk, what better way to combine them with those sweets.
A coffee with milk that was neither too cold nor too hot, with its respective decoration in the foam and it is one of the things I appreciate the most for that job, certainly in my case I added a little more sugar, while my mom left it as it was. Every sip of that coffee was a delight and even more so after all that walking.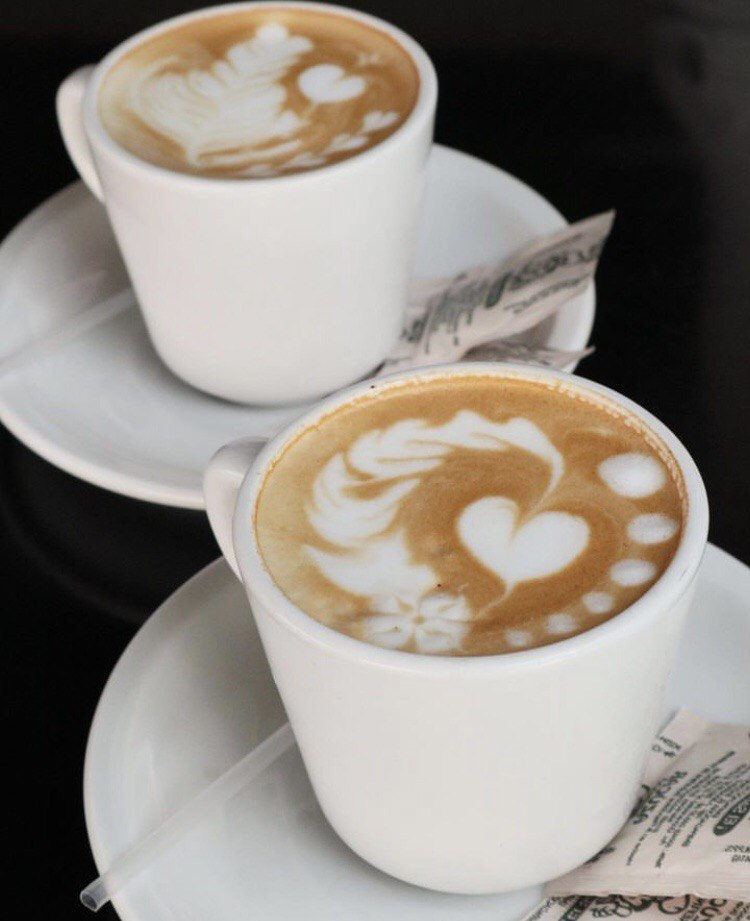 The sweet known as rollito was perfect and it was kind of a puff pastry cookie filled with pastry cream, the only different thing was the way it was prepared giving it that roll shape and of course very crunchy with a little sugar on top. I hadn't eaten it for a while and it was a great combination between the coffee and the sweet, besides seeing my mom eating and enjoying her snack was very nice, she was satisfied and very happy with this little gift.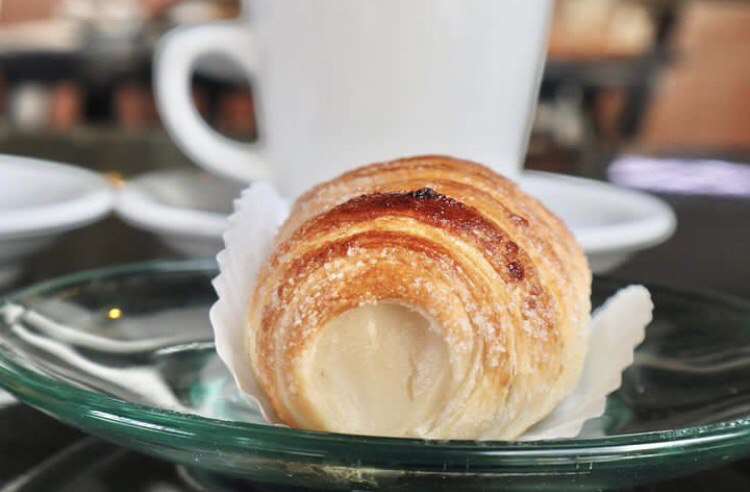 At the end of lunch I paid the promo and we thanked the person who served us with great kindness, we also had to return and continue our walk home, where we caught a little sun, but we got home happy and happy to have enjoyed a small snack to recharge energy and enjoy a good coffee with milk. That moment for me was unique and allowed me to continue building and keeping many memories with my great mother, where that is the most beautiful thing you have and always have to take care of her and see her happy.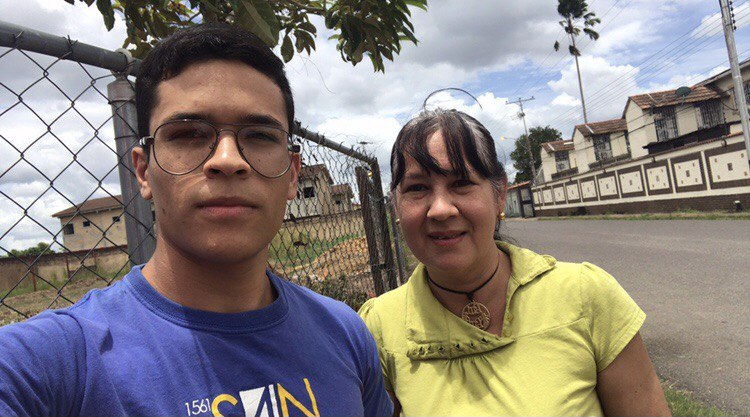 Photo with my mom

All photos are my property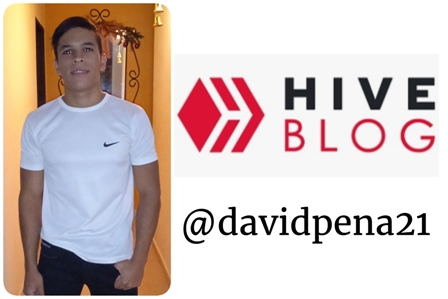 ---
---