11 COMMANDMENTS TO TAKE CARE OF YOUR HIVE 🔐IN 2023🛑 [EN/ES]
Greetings humans
Last week several
#hive
accounts were **hacked** taking some resources with them, that's why I present you these 11 commandments to take care of your account and not lose all your assets that you have collected with so much effort: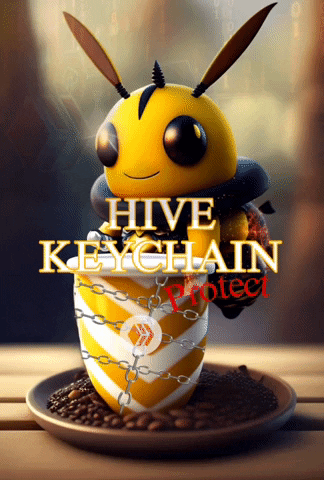 . Make sure your password to enter your keychain is strong, i.e.: do not put juan123; use characters and capital letters to make a strong password, e.g.: aA12#€; you will learn it eventually.

. Do not save your passwords on your computer or mobile, use paper and pencil to write them down (they can get into your computer and steal your files if you have them there).

. If you use the KIWI browser on your cell phone for hive, only use it for that purpose; for your personal stuff use another browser like BRAVE (sadly cell phones are easier to hack than a pc).

. If you don't like to have your passwords on paper, save them in a usb memory and hopefully you will have 2 in case one gets damaged (make a copy).

. Have at least 2 hive accounts, one for personal use and one for savings where you have most of your assets.

. Have your account verified in case of an attack at least you can recover your account.( you can verify it from the image page )

link: https://hivebuzz.me/
. In the Keychain options there is an option to CLOSE YOUR WALLET AT A DETERMINED TIME, the path is as follows: advanced options - automatic lock - set it from 1 to 5 minutes (in my case 1 minute).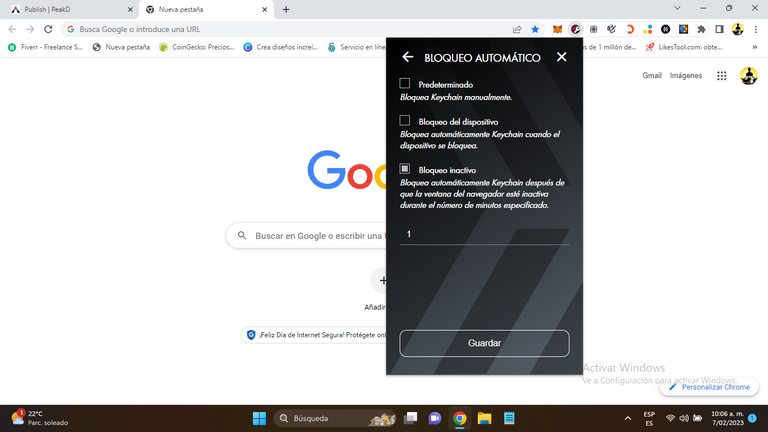 ---
. Save in favorites or create folders of the hive pages that you use the most; in case of something that generates you doubt do not enter or use a test account not the main one. (Bad people buy positions in the google search engine so that their clone pages appear in the first place).


. Don't enter #hive from public devices and public networks as you can be hacked there.

. If you have more than 1000 dollars I suggest you to buy a cold ticket, you can buy it through amazon; in case you can't do it try to have your assets in savings either HBD or HP if it is hive so you have those days of recovery in case of an attack to your account.

. Always be alert and beware of those private messages in social networks where they send you dubious links (recently appeared an account very similar to splinterlands where they gave you a supposed giveaway); for no reason enter.

I hope these commandments help you, my idea is to help you to take care of your precious hives, I know that on the internet we are not totally safe but if we follow these tips we will increase that percentage and we will have peace of mind. Help me to reach more people who may not know how to take care of their precious hive through this message, oh and if you know other commandments leave them in the comments; I say goodbye, thank you for reading me, many blessings.

---
ESPAÑOL
Saludos humanos
La semana pasada varias cuentas de #hive fueron hackeadas llevandose algunos recursos, es por eso que te presento estos 11 mandamientos para cuidar tu cuenta y no perder todos tus activos que con tanto esfuerzo has reunido:
. Asegurate que tu clave para entrar a tu keychain sea fuerte es decir: no pongas juan123; utiliza caracteres y mayusculas para hacer una clave fuerte, ejemplo- unA12#€; con el tiempo te la aprenderas.

. No guardes tus claves en tu computador o mobil, utiliza papel y lapiz para plasmarlas alli. ( se te pueden meter a tu pc y robarte los archivos si los tienes alli ).

. Si utilizas el navegador KIWI en tu celular para hive, solo dale ese uso; ya para tus cosas personales usa otro navegador tipo BRAVE. (tristemente los celulares son mas facil de vulnerar que un pc )

. Si no te gusta tener tus claves en el papel, guardalas en una memoria usb y ojala que tengas 2 en caso de que se dañe una (haz copia ).

. Ten por lo menos 2 cuentas de hive una de uso personal y otra de ahorros donde tienes la mayor parte de tus activos.

. Ten tu cuenta verificada en caso de un ataque por lo menos te puedan recuperar tu cuenta. ( la puedes verificar desde la pagina de la imagen )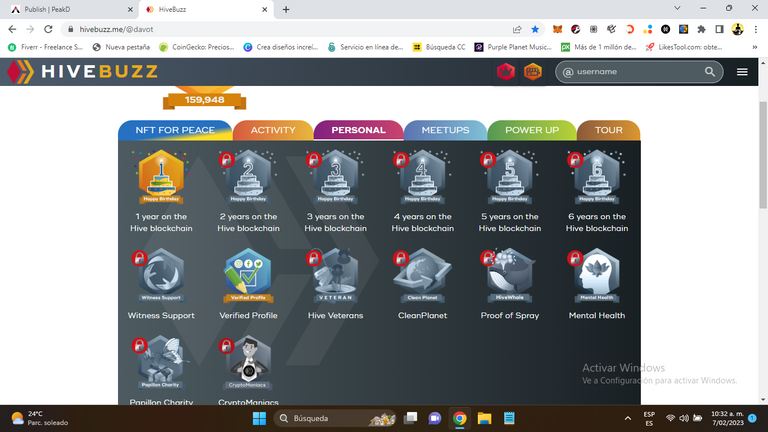 link: https://hivebuzz.me/
. En las opciones de la Keychain hay una opcion de CERRAR TU BILLETERA A DETERMINADO TIEMPO, la ruta es la siguiente : opciones avanzadas- bloqueo automatico- ponla de 1 a 5 minutos.(en mi caso 1 minuto ) .


. Guarda en favoritos o crea carpetas de las paginas de hive que mas usas; en caso tal de algo que te genere duda no entres o usa una cuenta de prueba no la principal. (La gente mala compra posiciones en el buscador de google para que sus paginas clon aparezcan en primer lugar).


. No entres a #hive desde dispositivos publicos y redes publicas ya que te pueden vulnerar por alli.

. Si tienes mas de 1000 dolares te sugiero comprar una billeta fria, esta la podes adquirir por amazon; en caso tal de no poderlo hacer trata de tener tus activos en ahorros sea HBD o HP si es hive para que tengas esos dias de recuperacion en caso de un ataque a tu cuenta.

. Siempre estes alerta y cuidate de esos mensajes privados en redes sociales donde te envian links dudosos ( hace poco aparecio una cuenta muy parecida a splinterlands donde te daban un supuesto giveaway); por ningun motivo entres.

Espero que te sirvan estos mandamientos, mi idea es ayudar a que cuides tus preciados hives, se que en internet no estamos totalmente seguros pero si seguimos estos consejos aumentaremos ese porcentaje y tendremos tranquilidad. Ayudame a llegar a mas personas que quizas no sepan como cuidar sus preciados hive mediante este mensaje, ah y si sabes otros mandamientos dejamelos en los comentarios; me despido, gracias por leerme, muchas bendiciones.

CREDITS:
To whom it may concern; Use of images from the i.a under my
editing, . My native language is Spanish, I use translator. Thanks
---
---