Debbie part 7 (Infrared Photography/Photographie infrarouge)

---
Hello Hive world,
Deborah is a contemporary and modern-jazz dancer, located in Rennes, France.
She gently came to my actual town to do a quick shooting and we had a great time together. I'm looking forward to see her again and do a real session.
Bonjour la Ruche,
Deborah est une danseuse contemporaine et modern-jazz, installée à Rennes, France.
Elle est venue gentiment dans ma ville actuelle pour faire un shooting rapide et nous avons passé un bon moment ensemble. J'ai hâte de la revoir et de faire une vraie session.
---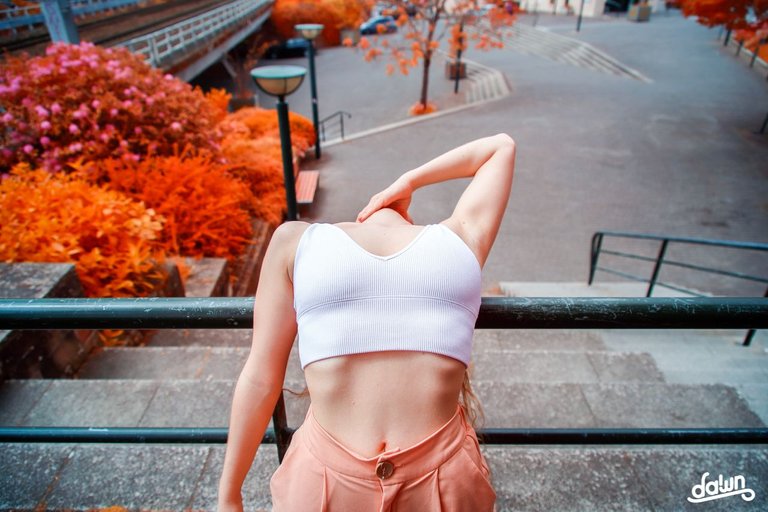 1/1250s 24mm f/4 400 ISO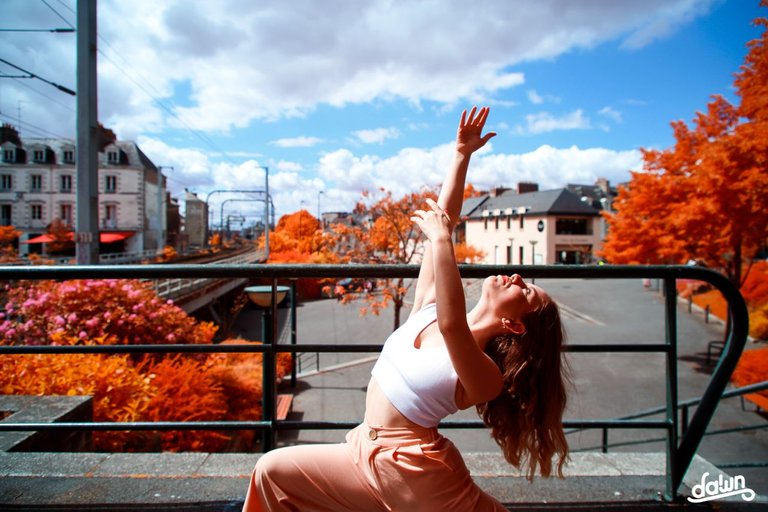 1/1250s 24mm f/4 200 ISO
---
Infrared shots created in real time, captured to the camera in single photographic frames.
No layers /no Photoshop / no editing exept minor adjustments and addition of my logo.
Prises de vue infrarouge créées en temps réel, capturées par l'appareil photo lors d'uniques expositions photographiques.
Pas de calques / pas de Photoshop / pas d'édition sauf des ajustements mineurs et l'ajout de mon logo.
---
Specs :
Canon EOS 6D Full Spectrum body
Canon EF 24-105mm f/4L IS USM lens
Kolari IR Chrome filter
May 2022
Equipement :
Appareil Canon EOS 6D Full Spectrum
Objectif Canon EF 24-105mm f/4L IS USM
Filtre Kolari IR Chrome
Mai 2022
---
---