All about readers /Todo sobre los lectores // (Esp/Eng)
---
Hello friends of this wonderful community!
¡Hola amigos de esta maravillosa comunidad!
---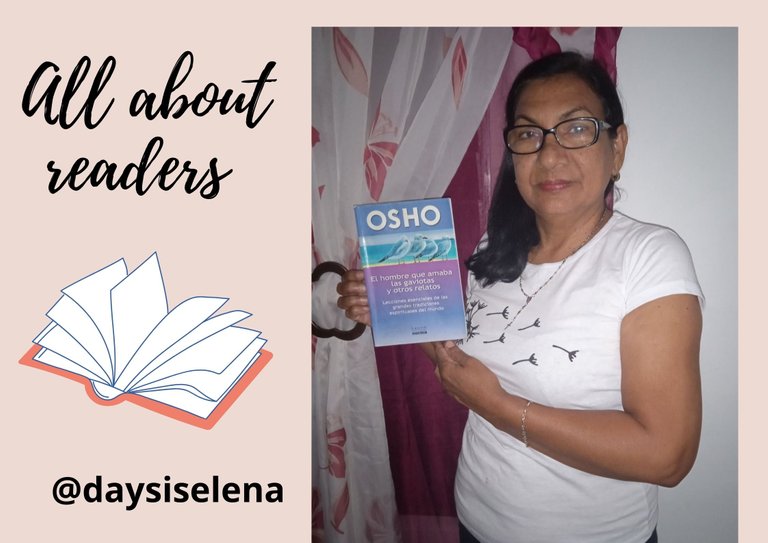 Since I was a teenager I was always interested in books, but in those times I had few economic resources to buy one, I only heard my friends talk that this book is good and very interesting, so I borrowed them with the condition of delivering it fast, so my reading made it too fast, but despite that I borrowed, but with all that still come to my memory some of those books that I read so fast as The Little Prince, Sara T, The Diary of Alice, 4 crimes and four powers, among others, so in that way I was dabbling in reading and today it has become one of my great passions, so when I saw this contest brought by this wonderful community #hivebookclub and invited by @nathyortiz I decided to participate trying to answer some questions related All about readers.
Desde que era adolescente siempre me interesaron los libros, pero en esos tiempos tenía pocos recursos económicos para comprar uno, solo escuchaba a mis amigas hablar que este libro es bueno y muy interesante, así que los pedía prestados con la condición de entregarlo rápido, por lo que mi lectura lo hacía demasiado rápida, pero a pesar de eso que pedía prestado, pero con todo eso aún vienen a mi memoria algunos de esos libros que leí tan rápido como El Principito, Sara T, El Diario de Alicia, 4 crímenes y cuatro poderes, entre otros, así que de esa manera fui incursionando en la lectura y hoy se ha convertido en una de mis grandes pasiones, por lo que al ver este concurso traído por esta maravillosa comunidad #hivebookclub y invitada por @nathyortiz decidí participar tratando de responder algunas preguntas relacionadas All about readers
---
1.- What is your favorite time or place to read?
I think that each one of us has a time to enjoy reading, my favorite time is at night because I like to take advantage of those hours where it is very quiet and where silence takes over the place, reading at night relaxes me a lot and this helps me to fall asleep, although I am also one of those people that when I go on a trip or go somewhere where I have to wait for many hours I take a book so I take advantage of my time and I do not mind waiting, I tell you that my favorite place is my bed there I feel very comfortable and relaxed.
1.- ¿Cuál es tu momento o lugar favorito para leer?
Creo que cada uno de nosotros tiene un momento para disfrutar de la lectura, mi momento favorito es la noche porque me gusta aprovechar esas horas donde hay mucha tranquilidad y donde el silencio se apodera del lugar, leer por la noche me relaja mucho y esto me ayuda a conciliar el sueño, aunque también soy de esas personas que cuando salgo de viaje o voy a algún lugar donde tengo que esperar muchas horas cojo un libro así aprovecho mi tiempo y no me importa esperar, te cuento que mi lugar favorito es mi cama allí me siento muy cómoda y relajada.
---
2.- What makes you enjoy a book?
We know that reading is very beneficial, that is why I enjoy many things from a book, one of them is its subject matter because through the topics that it deals with in each one of them make me see life differently, whenever I buy a book I look for its subject matter because through them I have learned to overcome many things, for example when I read the little prince it taught me to see love through the heart no matter the distance, nowadays I read books that have taught me to get out of my sorrow and also to know what life is.
2.- ¿Qué te hace disfrutar de un libro?
Sabemos que la lectura es muy beneficiosa, por eso disfruto de muchas cosas de un libro, una de ellas es su temática porque a través de los temas que trata en cada uno de ellos me hacen ver la vida de manera diferente, siempre que compro un libro busco su temática porque a través de ellos he aprendido a superar muchas cosas, por ejemplo cuando leí el principito me enseñó a ver el amor a través del corazón sin importar la distancia, hoy en día leo libros que me han enseñado a salir de mi pena y también a conocer lo que es la vida.
---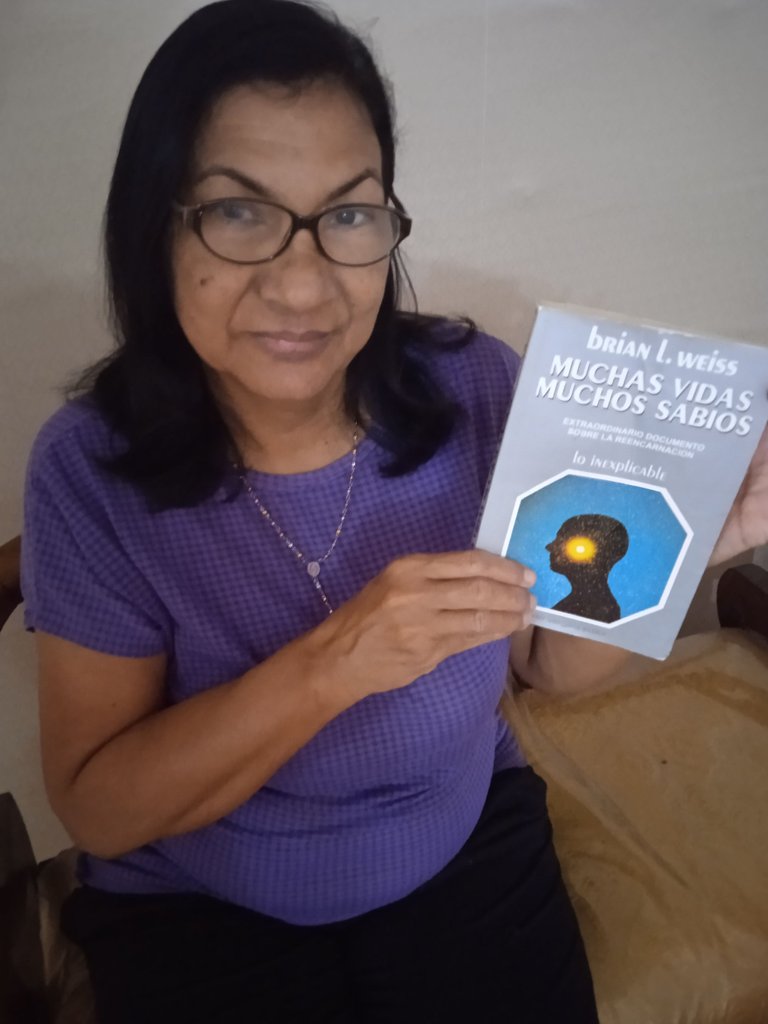 3.- Do you like to read outdoors, before going to bed or on the bus on the way to work?
Well, when we like to read we can often do it anywhere, but as I said before I prefer to read before going to bed, I think that at that time I concentrate a little more because I am not aware of the chores of the house and also when I do it I relax a lot and it makes me fall asleep quickly, I have taken the habit of reading at that time and I usually place the book I'm reading on the bedside table to have it always within my reach, I have also tried to read outdoors but the truth is that I have not been able to concentrate because the noises make me get lost in reading and I also like to enjoy the environment.
3.- ¿Te gusta leer al aire libre, antes de acostarte o en el autobús de camino al trabajo?
Bueno, cuando nos gusta leer solemos hacerlo en cualquier sitio, pero como he dicho antes prefiero leer antes de acostarme, creo que a esa hora me concentro un poco más porque no estoy pendiente de los quehaceres de la casa y además cuando lo hago me relajo mucho y hace que me duerma rápidamente, He tomado la costumbre de leer a esa hora y suelo colocar el libro que estoy leyendo en la mesa de noche para tenerlo siempre a mi alcance, también he intentado leer al aire libre pero la verdad es que no he podido concentrarme porque los ruidos hacen que me pierda en la lectura y además me gusta disfrutar del entorno.
---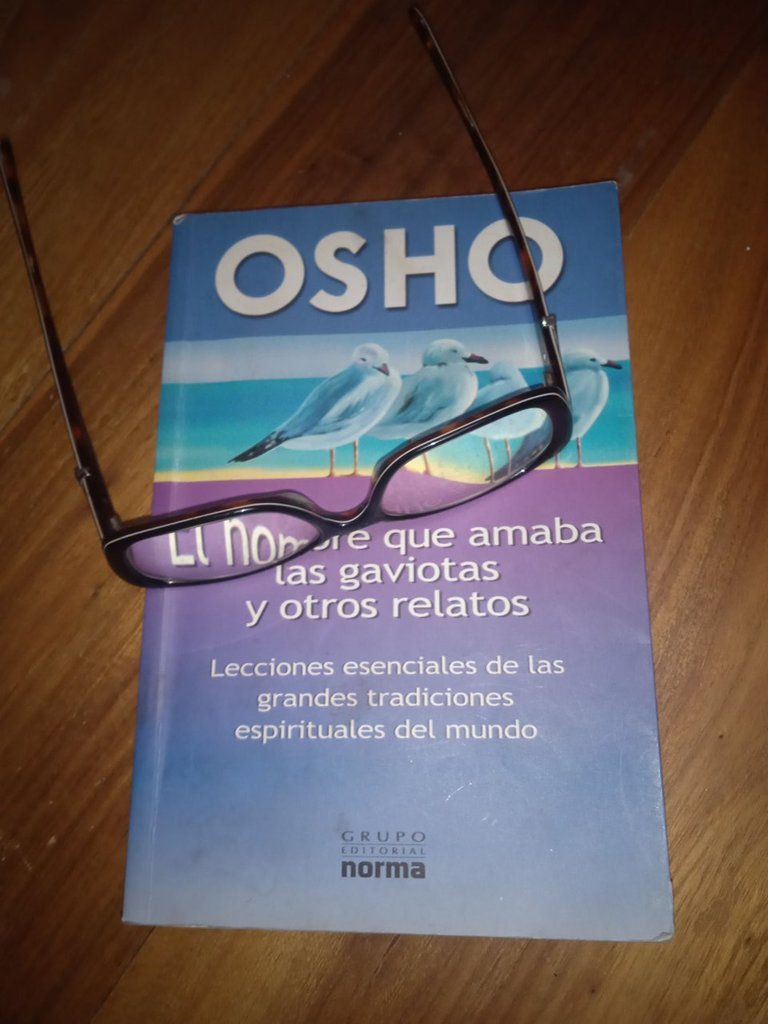 4.- Do you focus on character development, reflective messages or the level of intrigue that a plot generates in you?
The first thing I do is to focus on the characters as they are what feelings they have to imagine them as they are each of them their physical appearance and their spiritual form, I also focus on the reflective messages because they fill me with positive energy especially in the difficult moments of my life, also with each of these messages I learn about life and that fills my soul, they strengthen us and fill us with optimism, tell you that one of the phrase that has marked me in my recent years is: "It is important to see with the heart, the essential is invisible to the eyes" this phrase is one of the book Little Prince this message that has helped me to mitigate a little the pain of losing my son physically, as I always repeat to myself that my son lives in my heart and will always live the love I feel for him.
4.- ¿Te enfocas en el desarrollo del personaje, los mensajes reflexivos o el nivel de intriga que genera una trama en ti?
Lo primero que hago es centrarme en los personajes como son qué sentimientos tienen para imaginarlos como son cada uno de ellos su aspecto físico y su forma espiritual, también me centro en los mensajes reflexivos porque me llenan de energía positiva sobre todo en los momentos difíciles de mi vida, además con cada uno de estos mensajes aprendo sobre la vida y eso me llena el alma, nos fortalecen y nos llenan de optimismo, decirte que una de las frase que me ha marcado en mis últimos años "Es importante ver con el corazón, lo esencial es invisible a los ojos" esta frase es una del libro Principito este mensaje que me ha ayudado a mitigar un poco el dolor de perder a mi hijo físicamente, ya que siempre me repito que mi hijo vive en mi corazón y siempre vivirá el amor que siento por él.
---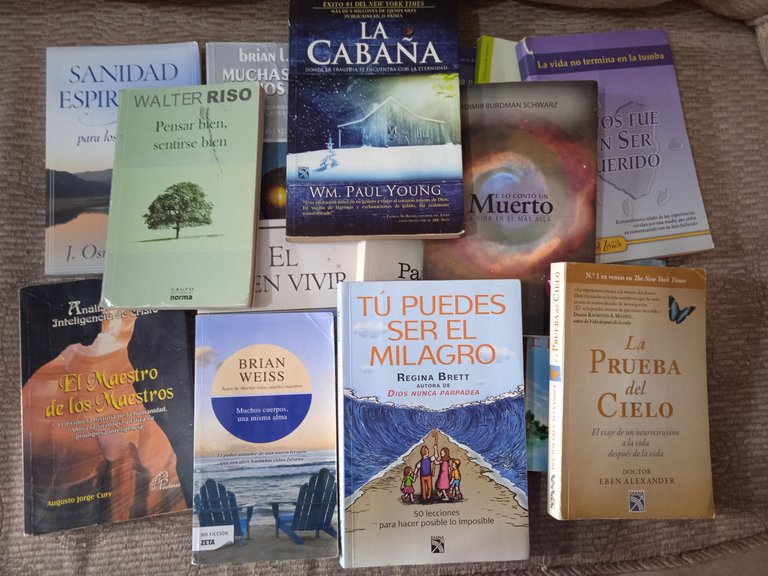 I enjoyed participating in this contest, hope you join
@theresa16
@indelvalle65
thanks for reading and commenting on my post.
Me gustó participar en este concurso, espero que se una @theresa16 @indelvalle65 gracias por leer y comentar en mi publicación.
---
Fotos de mi propiedad tomada del celular marca Redmi 9// Texto traducido por DeepL
Photos of my property taken from the Redmi 9/// Text translated by DeepL

---
---