1986 Liberty Silver dollar and half-dollar Set
I haven't posted in here in awhile, and that's because despite the temptation I haven't given in to ordering any coins in a while. But going thru some old boxes, I stumbled upon something the other day that I think you guys will appreciate.
Looks like either I bought or was given a 1986 Liberty Silver Dollar and Half-Dollar set. Let's look at the coins and the info cards that came with the set.
Here is the silver dollar.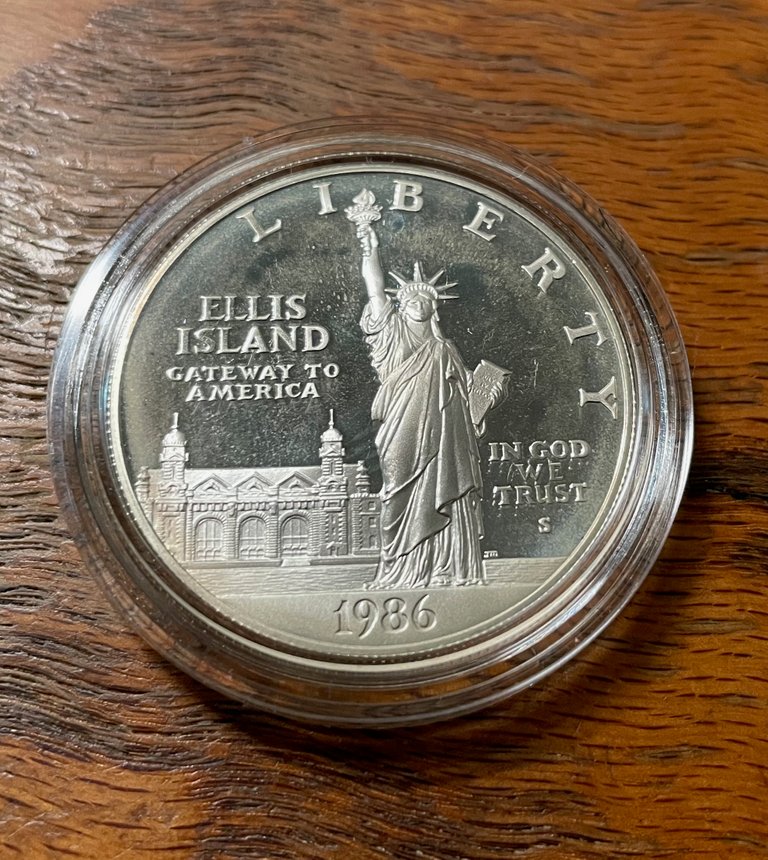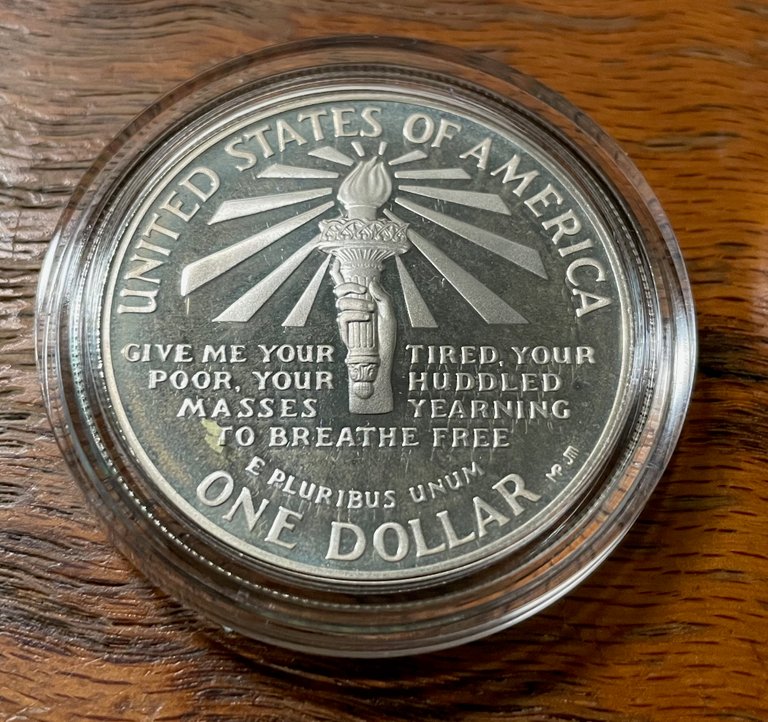 and the info card for that one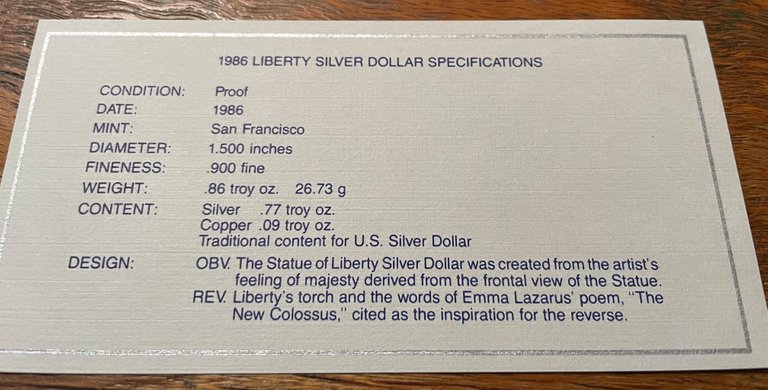 Looks like it is mostly silver with some copper mixed in.
And here is the half-dollar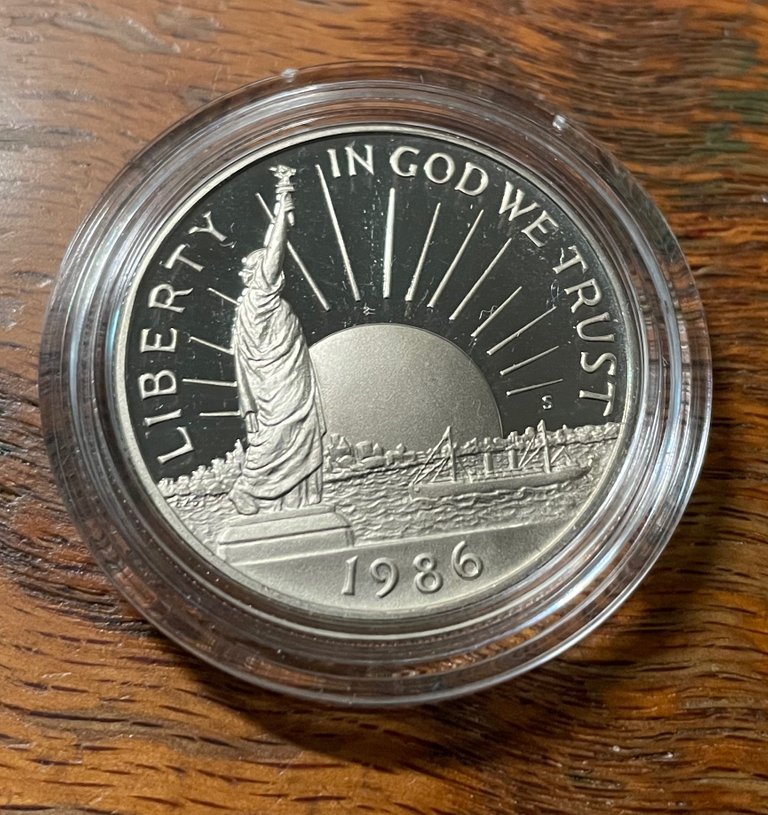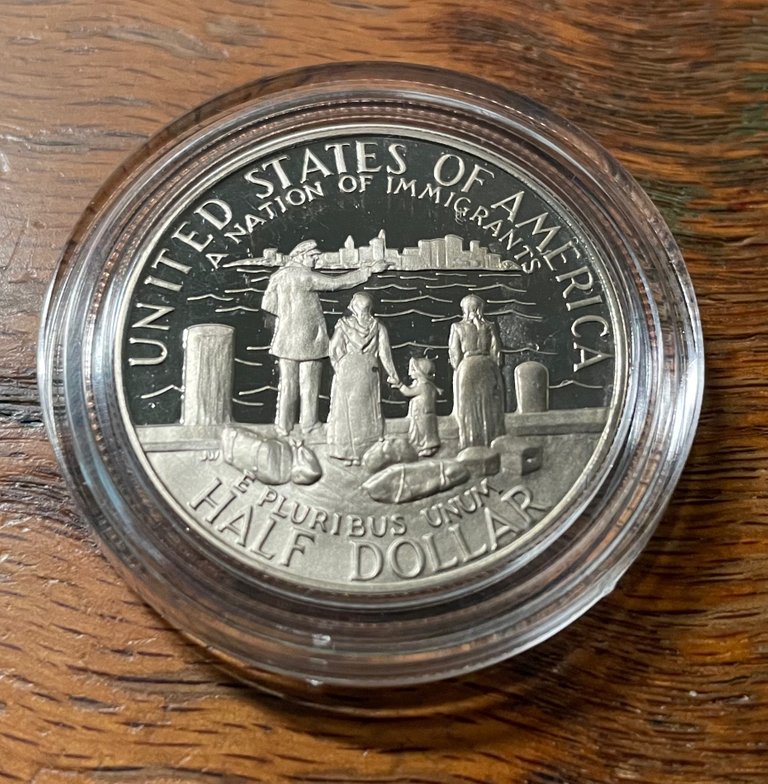 and the info card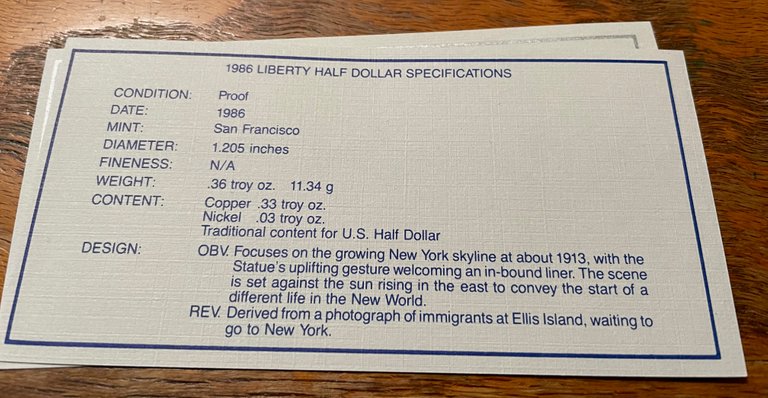 No silver in that one, but it is a pretty coin.
Looks like the plastic cases around the coins must not be airtight because it looks like mold or mildew or something is on them. Oh well. Or maybe not "oh well"—some of you collectors who know much better than me can tell me if I should try to open these and clean them somehow or just leave them be.
At any rate, I had forgotten I even had these, so I'm not in a hurry to have them graded and priced or anything like that. I'll just set them aside in a special place where I have the other coins I've shared in this group.

In other news, I also found a receipt for five 2006 silver eagles. I have no memory of making this purchase! Geez. My memory is getting worse than @raymondspeaks. Either my mind is turning to slush or I was under the influence of something when I made this buy. I'll keep looking thru my storage and see if I can find them. If I do, I'll share them here next.
Till then, have a good one.
❦


| | |
| --- | --- |
| | David LaSpina is an American photographer and translator lost in Japan, trying to capture the beauty of this country one photo at a time and searching for the perfect haiku. |
If this blog post has entertained or helped you, please follow/upvote/reblog. If you want to further support my writing, donations are welcome.
BTC: bc1q6q86uq5qhffuk08gdenlg9wtq75cpvur359shj
ETH: 0x2Ce5c2b5F3f1a888b50A7bA9002E4F742784dF9c
Doge: D7McZi8SLd1QqRsNsFws21rYuRhjFRyN2q
---
---