A Little about the Jōmon Period ~ And Jōmon vs Yayoi, Battle of the Ancient Peoples!
In yesterday's post, I started to ramble on a bit about the Jōmon Period before stopping myself. Here then is the promised sequel that I promised in that post!
Let's explore the period and peoples a bit. Just a bit, but it's an interesting part of history, at least one element of which pops up today in a way you may not expect.
Story time!
---
As I wrote yesterday, the Jōmon Period (縄文時代) is a rather large era from 14000–3000 BC. Actually I wrote those dates yesterday, but as I wrote this I'm looking on Wikipedia (here) and they say that recent findings have caused that date to be revised to 14000–300 BC. That's quite a big change!
The name Jōmon refers to the style of pottery made at this time, which was decorated by pressing cords of robe into the wet clay. This pottery is generally considered to be among the oldest pottery in the world, thought to have been introduced from China. The period is subdivided into several sub-periods.
In pop culture, the Jōmon people are usually considered to have been hunter-gathers. They came primarily from Siberia, had a dark complexion, a language similar to modern day Ainu, and more body hair. They declined when the later Yayoi people (弥生人) came from Korea. The Yayoi were mainly farmers with light complexion and little body hair. They made war upon the Jōmon people fairly successfully. The remaining Jōmon people intermarried and mixed into the Yayoi and from this mixture the modern Japanese people came. It is thought that the Ainu are descended from the Jōmon who retreated to the north, but I don't think there is any consensus on that.
Well, that's the pop culture version I've picked up over the years, anyway. If anyone knows better, feel free to correct me in the comments.
Interestingly, people today tend to classify faces as either "Jōmon" or "Yayoi" depending on their features. Here is a drawing of the two types (Jōmon on the left, Yayoi on the right).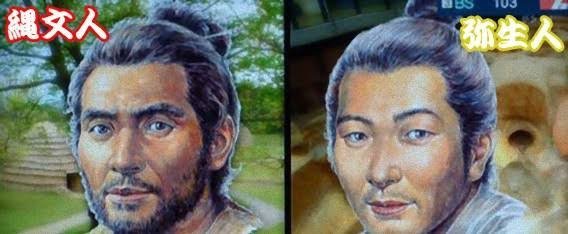 And here are two examples of Jōmon-type faces vs Yayoi-type faces with modern Japanese.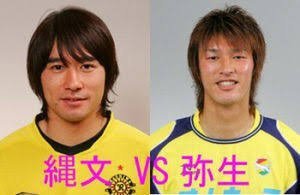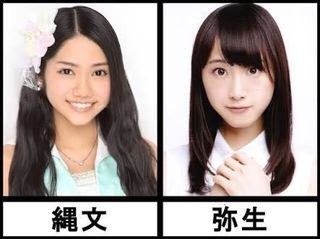 While looking for photos, I came across this one too. This one seems a little more exaggerated to me, but it does show the stereotypical features of each a little better. (just in case there is any confusion, this time the Yayoi face is on the left and Jōmon on the right)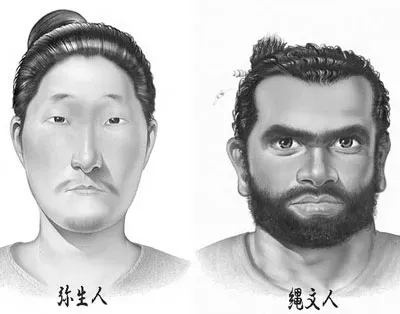 So there we go. If you want to see more face comparisons, do a web search for "弥生顔 縄文顔". Now next time you see a Japanese person in a movie, see if you can guess if they have a Jōmon face or Yayoi face!
❦


| | |
| --- | --- |
| | David LaSpina is an American photographer and translator lost in Japan, trying to capture the beauty of this country one photo at a time and searching for the perfect haiku. |
If this blog post has entertained or helped you, please follow/upvote/reblog. If you want to further support my writing, donations are welcome.
BTC: bc1q6q86uq5qhffuk08gdenlg9wtq75cpvur359shj
ETH: 0x2Ce5c2b5F3f1a888b50A7bA9002E4F742784dF9c
Doge: D7McZi8SLd1QqRsNsFws21rYuRhjFRyN2q
---
---