A Living Nightmare ~ Haiku of Japan
As you may know if you've followed my haiku posts for the past few years, Issa was a pretty silly guy. Many of his haiku involve him talking to animals or making fun of himself in a humorous way. These things have led to his great popularity thru the years and are one of the things that propelled him to be considered one of the four greatest masters of haiku in Japanese history.
But his life was actually pretty tragic. His mother died young and his step-mother not only hated him and made his life hell, but forced his father to send him away at a young age, then denied his inheritance by his stepmother when his father died (he eventually won back half of his father's property). As bad as that might be, it gets far worse. All of his children died young and his wife died not long after the birth of his third child.
I can't think of anything worse than losing a child, let alone three of them and a wife. It's remarkable he was able to remain mostly positive and silly in his haiku with the nightmare tragedy of his life.
In accordance with this week's prompt, I submit the haiku he wrote about these deaths.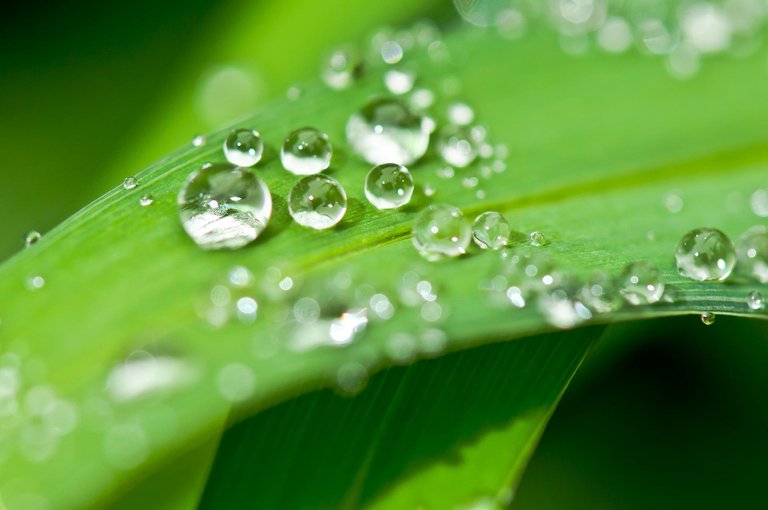 By Andre Rau
On the one-year anniversary of the death of his first son, Sentaro:
露の世は得心ながらさりながら
tsuyu no yo wa tokushin nagara sari nagara
it's a dewdrop world
this I understand
yes... but...
He reworked the above when his daughter, Sato, died two years later:
露の世は露の世ながらさりながら
tsuyu no yo wa tsuyu no yo nagara sari nagara
this life
is as the morning dew
yes... but...
This reworked haiku is generally considered his best haiku and is probably his most famous one.
For it, he wrote in his journal:
I knew that it was no use to cry, that water once flown past the bridge does not return and scattered blossoms are gone beyond recall. Yet try as I would, I could not, simply cut the binding cord of human love
In haiku, dewdrops are a symbol of the transience of life. As the morning dew vanishes with the sun, it has been a symbol for our fleeting lives in Japanese poetry since ancient times.
35 days later, he visited her grave and wrote:
秋風やむしりたがりし赤い花
aki kaze ya mushiritagarishi akai hana
The autumn wind...
She always wanted to pluck
The red flowers
(trans Janine Beichman. I'm not even going to try to word it better than she did)
Evidently he picked some of these flowers that she no longer could and left them on her grave.
When his third son, Ishitaro, died, he wrote:
なでしこのなぜ折たぞよおれたぞよ
nadeshiko no naze oreta zo yo oreta zo yo
Why did the pink break,
oh why did it break?
why?
The Pink is a flower (see here) known for being especially delicate, so very like a helpless baby. The repetition of the second and third line sounds like sobbing in Japanese.
Upon the death of his wife, Kiku, he wrote:
生き残り生き残りたる寒さかな
ikinokori ikinokoritaru samusa kana
Outliving them
Outliving them all
Ah, the cold
Some time after she died, he wrote:
小言いふ相手もあらばけふの月
kogoto iu aite mo araba kyō no tsuki
if only she were here
to put up with my grumbling...
ah, tonight's moon
Annnnd, maybe that's enough. They are all beautiful haiku, but all terribly sad. As a father, these hit me especially hard. My heart goes out to anyone who has to suffer this living nightmare.
Despite all this, he found incredible joy in the world, perhaps in part because of the form of Buddhism he followed (Pure Land, which is a kind of faith-based Buddhism that promises rebirth in a paradise, not entirely unlike the Christian heaven).
Let's give a little relief from the depression and end this article with one of his lighter verses:
痩蛙まけるな一茶是に有り
yasegaeru makeru na issa kore ni ari
puny frog
don't give up!
Issa is rooting for you
According to his diary, he stopped to watch two frogs fighting. He was cheering for the scrawny one.
❦

| | |
| --- | --- |
| | David LaSpina is an American photographer and translator lost in Japan, trying to capture the beauty of this country one photo at a time and searching for the perfect haiku. |
If this blog post has entertained or helped you, please follow/upvote/reblog. If you want to further support my writing, donations are welcome.
BTC: 1Gvrie5FDBNBb6YpGBiaTvA5AyvsP814BN
ETH: 0x2Ce5c2b5F3f1a888b50A7bA9002E4F742784dF9c
LTC: LUVLvatsFqCubrJAVmCNQaoUdFAdnUCysU
BCH: qrzdazep5xfxax0ydppun89cxfts2vup9q4wnfn025
Dash: XoGzWrhdgbLKBG5kn4GjWfaJDJ6AWkDiqU
---
---