Checking the Time ~ Original Haiku

A modern problem
I check the time
on my phone, but...
don't actually see it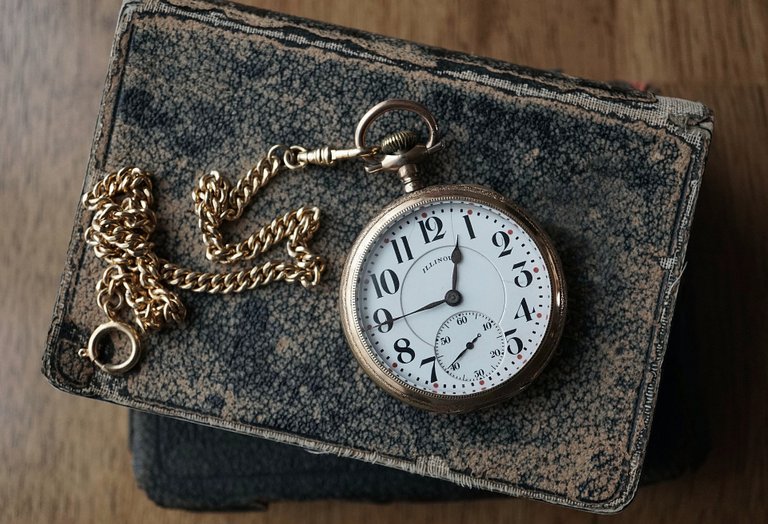 Image by daledbet from Pixabay

If any one thing exemplifies modern life, it may be this one, when we activate our phones to check the time, intending to use them as a modern-day pocketwatch, but then are so distracted by all the other stuff on the phone that after putting the phone back in our pockets we realize... we didn't actually look at the time. 😓
Undoubtedly people have always had problem with focus. Twenty-five hundred years ago the Buddha preached about the problems of focus and his followers created special communities (monasteries) to help people eliminate distraction and focus on... well, focusing. I imagine the problem had existed for a long time before he came around too, probably ever since we left the trees and our evolutionary traits of being distracted by every little new thing started working against us.
That said, no doubt technology has made the problem of focus a much more difficult one to tackle in recent decades.
Happens to me more often than I'd like to admit...
(edit: technically, this would be a senryū and not a haiku. @raj808 has posted some really good senryū in this group, so you may have seen some. Senryū are very similar to haiku, follow the same structure—either 17 syllables or short free-style—but they focus on human folly instead of nature. I tend not to use the word since I think modern haiku has kind of expanded in scope and now includes senryū, but it is an interesting idea so I thought I would mention it. I might post more about this in the future (haha I say that knowing I've promised the same about renga and tanka... well, I'll get there someday! 😅))
❦

| | |
| --- | --- |
| | David LaSpina is an American photographer and translator lost in Japan, trying to capture the beauty of this country one photo at a time and searching for the perfect haiku. |
If this blog post has entertained or helped you, please follow/upvote/reblog. If you want to further support my writing, donations are welcome.
BTC: 1Gvrie5FDBNBb6YpGBiaTvA5AyvsP814BN
ETH: 0x2Ce5c2b5F3f1a888b50A7bA9002E4F742784dF9c
LTC: LUVLvatsFqCubrJAVmCNQaoUdFAdnUCysU
BCH: qrzdazep5xfxax0ydppun89cxfts2vup9q4wnfn025
Dash: XoGzWrhdgbLKBG5kn4GjWfaJDJ6AWkDiqU
---
---