Deep in Thought ~ Beauty of Japan

It's not easy being enlightened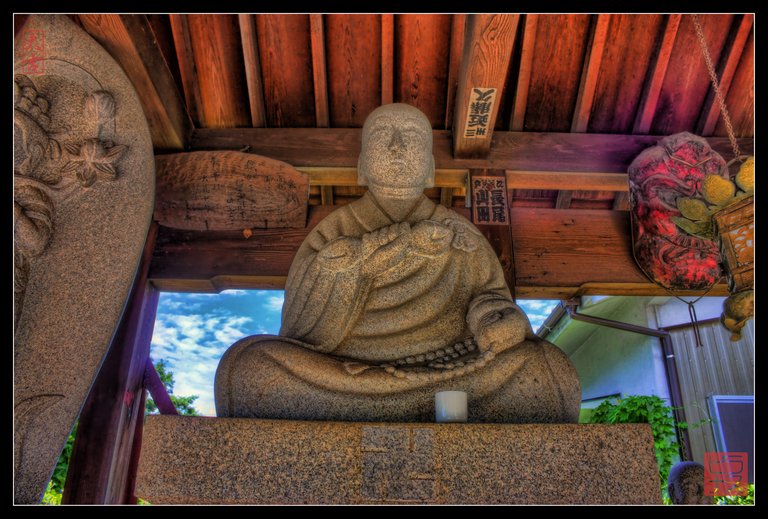 This is an interesting photo. This was one of the shots that made me internet-famous back on Google+. I had joined on an invite from photographer Trey Ratcliff. I posted a few of my best HDR photos, and almost overnight I was one of the most followed people on G+. That was a wild ride. And wild few years on that service. I keep in touch with a lot of the folks I met during that time, including Hive's own @victorbz (who is a really amazing photographer—seriously, go follow him if you aren't already).
I long ago fell out of love with HDR. Maybe my G+ time beat it out of me when that's all any of my fans wanted to see. Whatever the case may be, the colors of HDR are usually too much for me now. I prefer either monochrome or desaturated film effects (or something like like a Holga shot, like below).
Here's the same old monk above but processed a little differently.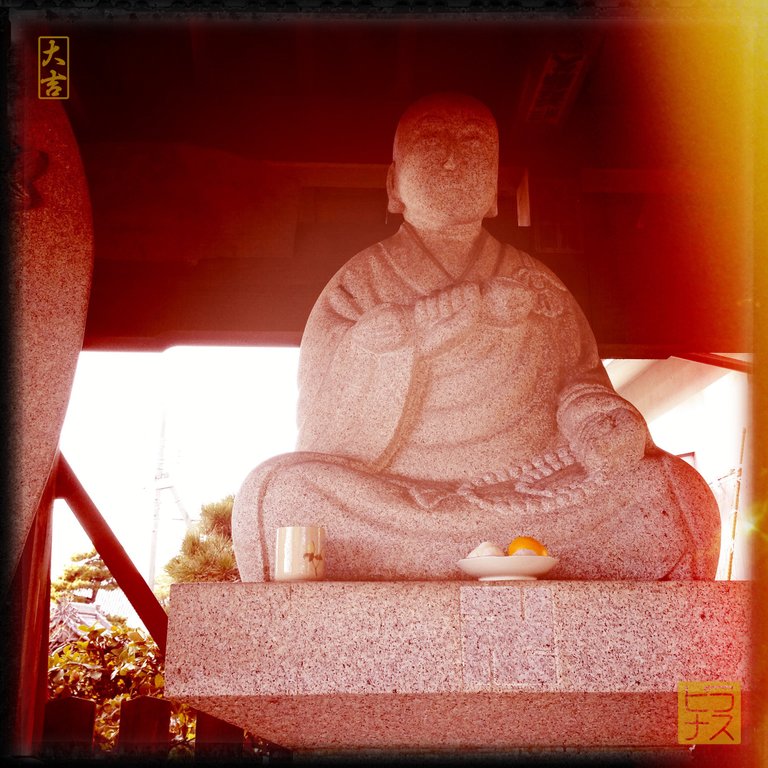 By the way, before I go, I have to spread some bad news: @enginewitty's house burned down. If you've been on Steemit/Hive for any length of time, you may know what a big heart he has and how he helps everyone he can around here. It's time for us to help him back. See this post for places where you can donate money. And if you can't afford to donate, please consider rebloging that post and spreading the word.
❦

| | |
| --- | --- |
| | David LaSpina is an American photographer and translator lost in Japan, trying to capture the beauty of this country one photo at a time and searching for the perfect haiku. |
If this blog post has entertained or helped you, please follow/upvote/reblog. If you want to further support my writing, donations are welcome.
BTC: 1Gvrie5FDBNBb6YpGBiaTvA5AyvsP814BN
ETH: 0x2Ce5c2b5F3f1a888b50A7bA9002E4F742784dF9c
LTC: LUVLvatsFqCubrJAVmCNQaoUdFAdnUCysU
BCH: qrzdazep5xfxax0ydppun89cxfts2vup9q4wnfn025
Dash: XoGzWrhdgbLKBG5kn4GjWfaJDJ6AWkDiqU
---
---