Fear is the Khrushchev-Killer ~ Still Fathers Day
Yesterday I posted some father's day gifts from my kids.
I got another gift, this time from a student. This one is really cool.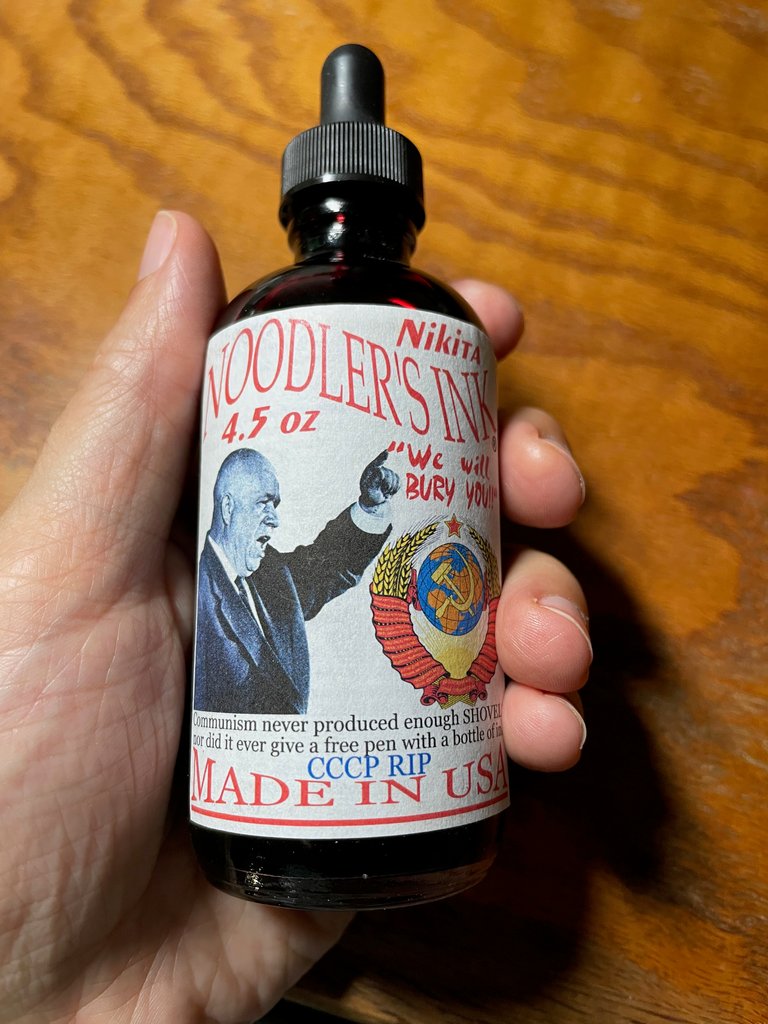 As the label says, it's ink. Fountain pen ink, to be exact, tho I suppose you could probably use it for all kinds of other things. And yeah, that's Nikita Khrushchev pointing and yelling his famous quote, "We will bury you", or Мы вас похороним! in Russian. Too bad this label didn't use the photo from the speech of him waving his shoe.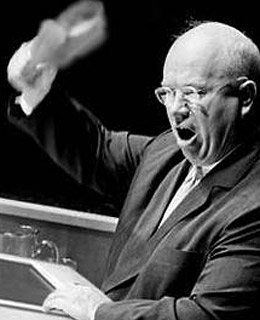 I didn't ask where he bought it. It's an American ink from a small independent company run by a guy who loves history.
It's a dark red ink and came with a free pen. Usually free fountain pens are trash, but this one writes pretty good! Here's a quote from the book I showed you yesterday written with the ink and pen.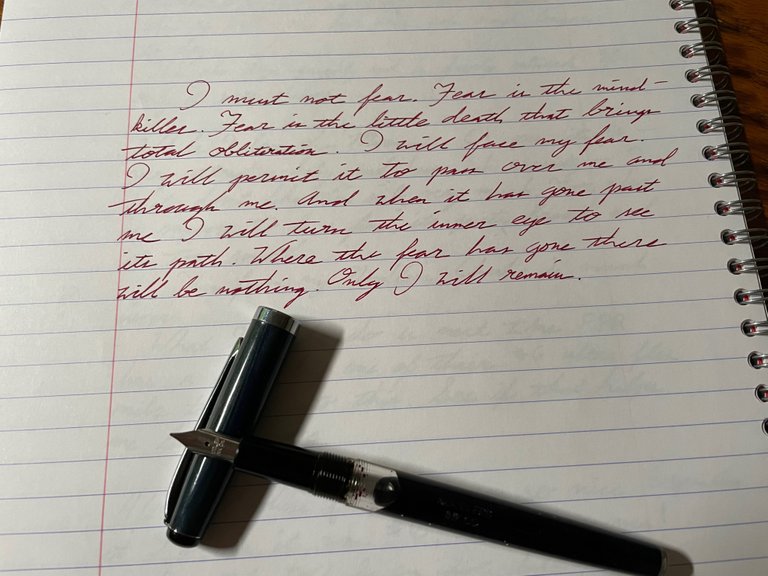 I wonder if I have any more Father's Day gifts coming...
❦

| | |
| --- | --- |
| | David LaSpina is an American photographer and translator lost in Japan, trying to capture the beauty of this country one photo at a time and searching for the perfect haiku. |
If this blog post has entertained or helped you, please follow/upvote/reblog. If you want to further support my writing, donations are welcome.
BTC: 1Gvrie5FDBNBb6YpGBiaTvA5AyvsP814BN
ETH: 0x2Ce5c2b5F3f1a888b50A7bA9002E4F742784dF9c
LTC: LUVLvatsFqCubrJAVmCNQaoUdFAdnUCysU
BCH: qrzdazep5xfxax0ydppun89cxfts2vup9q4wnfn025
Dash: XoGzWrhdgbLKBG5kn4GjWfaJDJ6AWkDiqU
---
---