Getting into Polygon ~ A Guide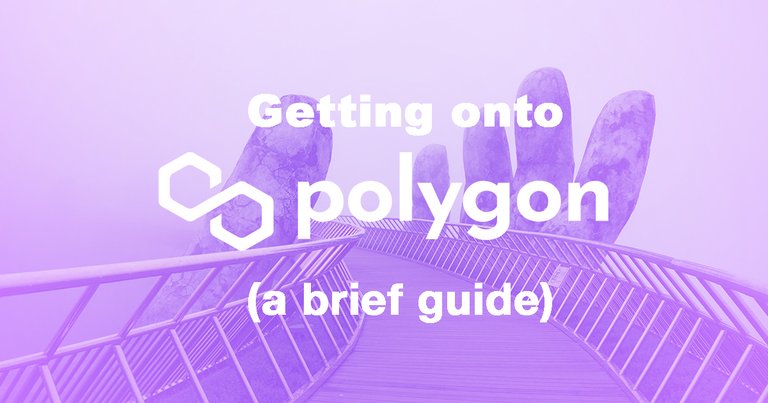 CubFinance was my gateway onto the Binance Smart Chain, as I'm sure it was for a great many of us here on Hive.
Since that started, I have invested heavily into Cub as well as Cake, as well as various plays into smaller (and far riskier) coins on pancakeswap.
For a while, however, I've been growing more and more nervous at how much I have invested in the BSC network. Polygon seemed like the best place to diversify into. I was waiting for Polycub, but though we are getting close, who knows when that will finally happen. So the other day I decided to stop waiting and move a little off into Polygon. Just a little, until I'm more comfortable with it. Just slightly over $50 in fact, which is what was required for the BSC–Polygon bridge.
Let's just quickly lay out what I did, for anyone else who is curious to try the same.
First: Add Matic Mainnet to Metamask
I use Metamask and I'm going to assume most of you do as well. Adding Matic Mainnet (Polygon) to Metamask is nearly the same as when we added BSC to Metamask when we were all trying to figure out CubFinance.
You can find a great tutorial from the Polygon guys here. But in brief:
Bring up the Metamask wallet. You won't have any MATIC right now, so ignore that value in mine. Click where I show you in the photo.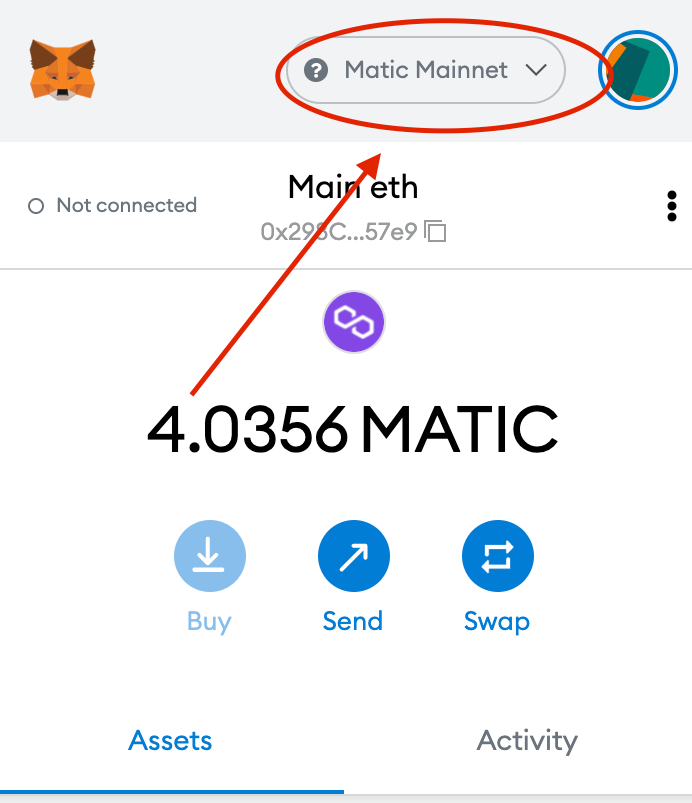 Next, click "Custom RPC"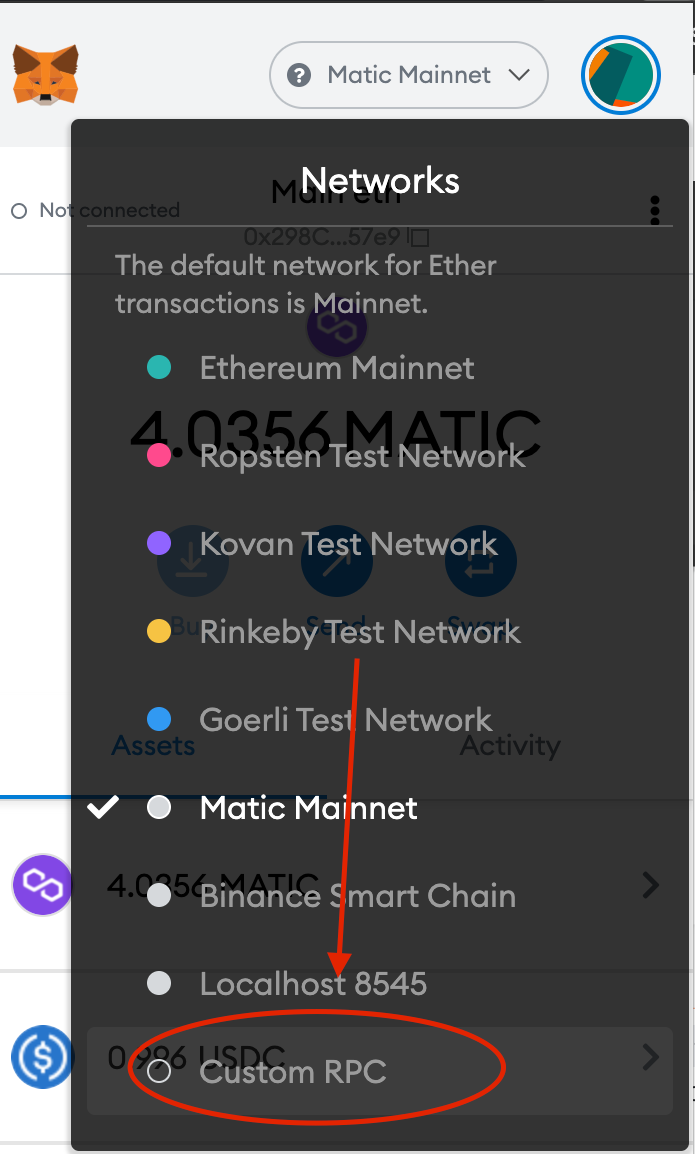 A window will come up. Fill it in with these values:
Network Name: Polygon Mainnet
New RPC URL: https://polygon-rpc.com/
Chain ID: 137
Currency Symbol: MATIC
Block Explorer URL: https://polygonscan.com/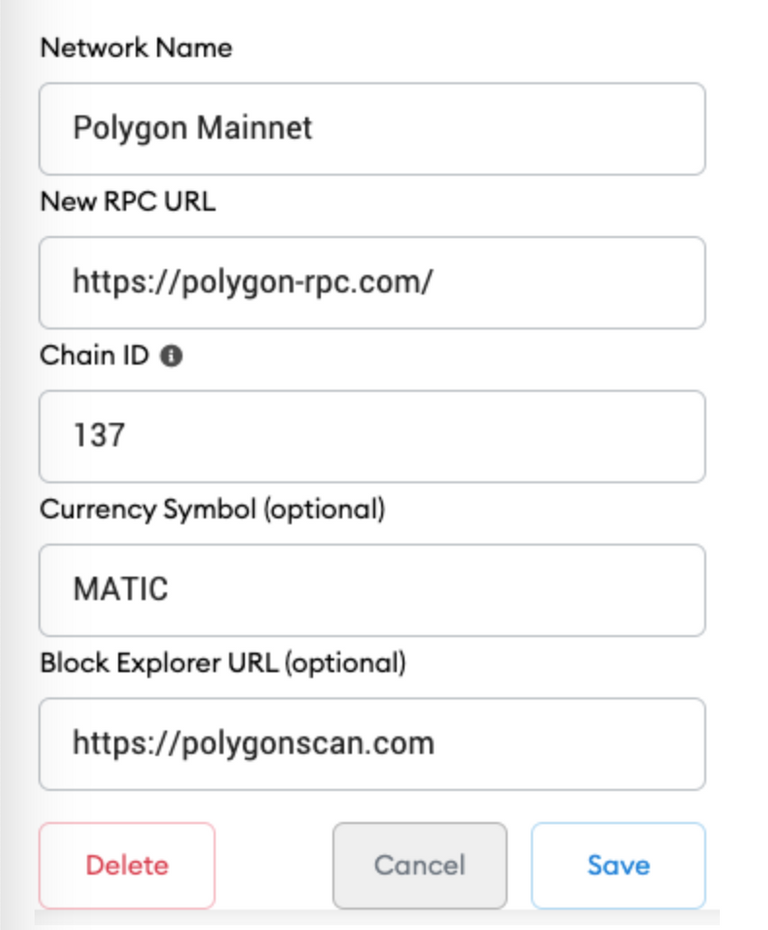 Hit save and that's that, you're done.


---
Second: Send Money to your Polygon Wallet
I used Evodefi to do this.
They require USDC to make the trade, so get some of that into your BSC wallet. I used the CubFinance Exchange to trade a little over $50 in CUB for USDC.
On Evodefi, connect your wallet. You will connect your BSC wallet, but don't worry, your Polygon wallet uses the exact same address, so they know where to send it.
Then add in $50 or so of USDC, and hit approve. After it is approved, hit send.
It sent fairly quickly for me. They send the USDC over to your Polygon wallet as well as .01 Matic, which is enough to make several trades over there.
(Polygon fees are much lower that BSC, so whereas the average fee on BSC might be a buck or two, on Polygon it is a few cents)
Rather than me try to guide you with photos on this process, watch this excellent short guide:
Now your USDC won't show up in your Polygon wallet at first. It's there, but you have to add the token in order to see it. Easy enough to do. Go [here](
https://polygonscan.com/token/0x2791bca1f2de4661ed88a30c99a7a9449aa84174
).
Click on the button and then on "Add Token to Web3 Wallet"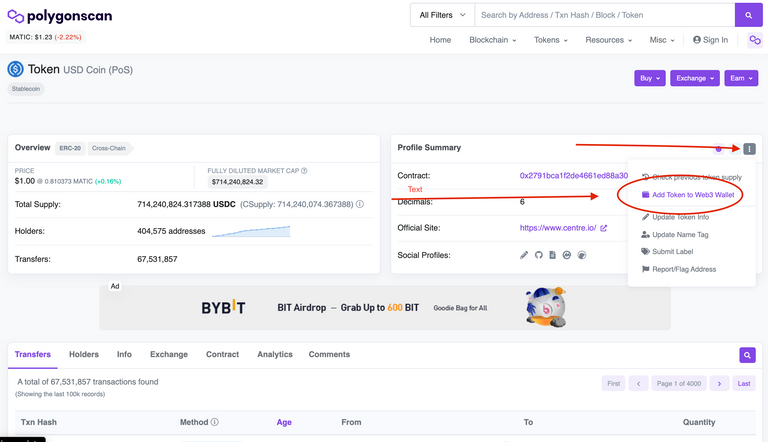 ---
Third: Put Your Money into a Polygon Defi Platform
I picked Polycat. It seems to be fairly stable, so the chances of a rug-pull are less.
You can explore it, but if you've used CubFinance or Pancakeswap for any length of time, all should look vary familiar and you will be able to easily figure it out.
I put split all of the $50 that I moved over into the FISH-USDC farm. The APR is not so high, but I figured it was a safe one to jump into first.
And that's all there is to it!
---
Now this is only a small amount, but since I wasn't sure of the process, I wanted to stay with as small a value as I could. Now that I'm more comfortable with it, I will be transferring more over.
I feel great now that I can diversify off of BSC. I'm excited about PolyCub and will be putting a lot into it, but I'm happy to be dipping my toes into Polygon now.
I found this entire process fairly easy. I'm far from an expert, but if you have any questions I will do my best to answer.
❦
| | |
| --- | --- |
| | David LaSpina is an American photographer and translator lost in Japan, trying to capture the beauty of this country one photo at a time and searching for the perfect haiku. |
If this blog post has entertained or helped you, please follow/upvote/reblog. If you want to further support my writing, donations are welcome.
BTC: 1Gvrie5FDBNBb6YpGBiaTvA5AyvsP814BN
ETH: 0x2Ce5c2b5F3f1a888b50A7bA9002E4F742784dF9c
LTC: LUVLvatsFqCubrJAVmCNQaoUdFAdnUCysU
BCH: qrzdazep5xfxax0ydppun89cxfts2vup9q4wnfn025
Dash: XoGzWrhdgbLKBG5kn4GjWfaJDJ6AWkDiqU
---
---