Happy Father's Day, Hive!
I woke up to excited cries from my kids "Papa! Papa! Are you awake yet?!"
They were giggling wither each other and full of excitement. I said I was up and they covered me with hugs, wishing me a happy father's day. God bless them.
Then they gave me gifts!

From one boy, I got this, a really wonderful copy of one of my favorite books. Not only is it hardcover with this really nice cover design, but it has these cool blue gilded pages. Apologies of that's hard to see in the photo. I've never seen pages gilded in anything except gold. Really unique! Anyone who knows Dune, knows the significance of blue.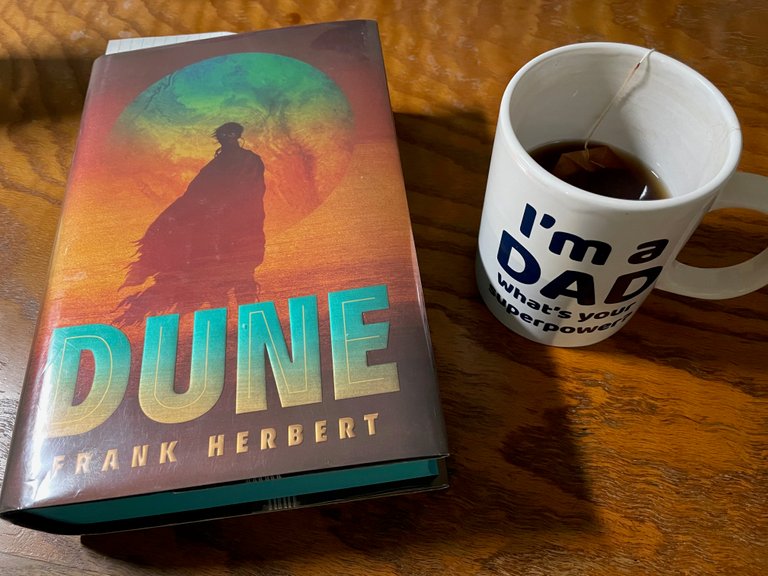 From the other boy, I got this mug. It says, "I'm a dad. What's your superpower?" I have tons of mugs—most of them gifts from the kids—but one more is always welcome. Before you ask, yes, mugs with English on them are common enough in Japan. Or they might have ordered it on Amazon. Anyway, you can see I already made good use of it.
Then I got this really unique gift from both of them. This old Life magazine. I have absolutely no idea where they got this from. I love history, so stuff like this always appeals to me. 1961. My grandparents would have been around the same age I am now around that time. Funny to think about that.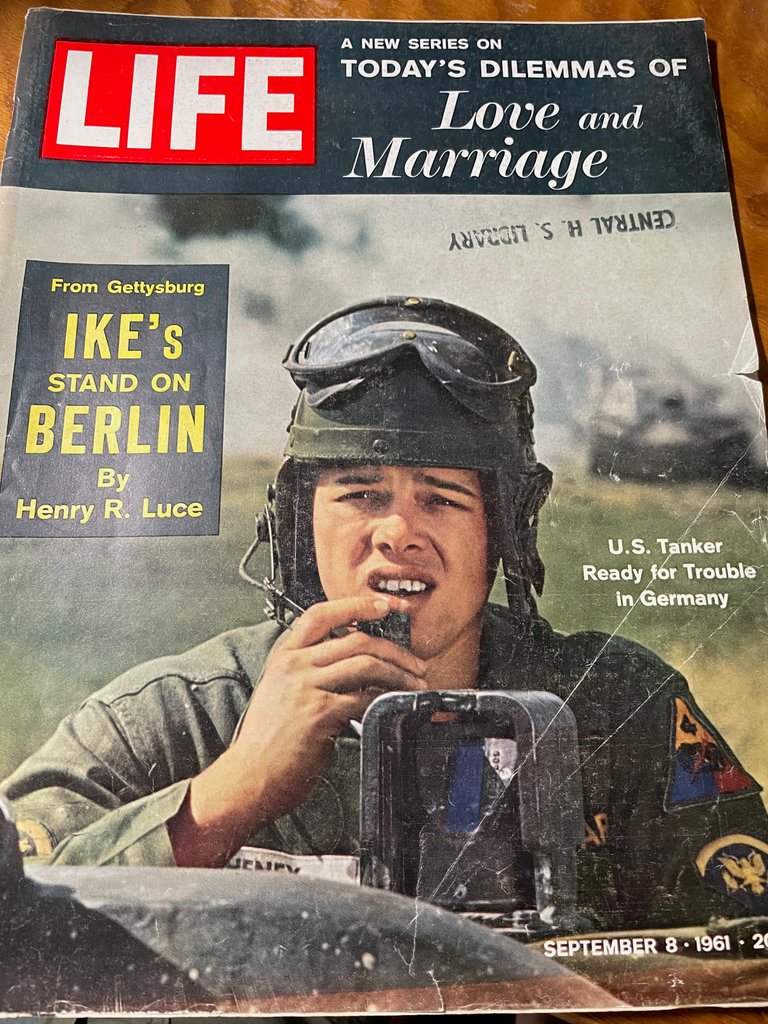 (incidentally, I love this size. It's around B4 size. When and why did magazines shrink from this down to near A4?)
They also gave me some drawings from school that I hung on the wall. Great stuff.
We enjoyed the rest of the day together. It's days like this I will miss when they're gone. As fathers, we only have a few of these to enjoy. Soon the kids grow up and move away, and even if they call or the grandkids visit, it'll never quite be the same, eh? That in mind, I enjoyed the day as much as I could.
Hope all you fathers out there did the same. Happy father's day!!


❦

| | |
| --- | --- |
| | David LaSpina is an American photographer and translator lost in Japan, trying to capture the beauty of this country one photo at a time and searching for the perfect haiku. |
If this blog post has entertained or helped you, please follow/upvote/reblog. If you want to further support my writing, donations are welcome.
BTC: 1Gvrie5FDBNBb6YpGBiaTvA5AyvsP814BN
ETH: 0x2Ce5c2b5F3f1a888b50A7bA9002E4F742784dF9c
LTC: LUVLvatsFqCubrJAVmCNQaoUdFAdnUCysU
BCH: qrzdazep5xfxax0ydppun89cxfts2vup9q4wnfn025
Dash: XoGzWrhdgbLKBG5kn4GjWfaJDJ6AWkDiqU
---
---