Happy Hive Birthday to Me! ~ It's Been a Great 5 Years!
A few days ago was my Hive birthday! I work ahead and had a few posts scheduled already so it took a few days to make this post, but here we are. Happy Birthday to me!

Five years on Hive/Steemit! What a journey it's been. Let's reflect, shall we?
A Long Long Time Ago
I remember I had first heard about Steemit sometime earlier in the year, in spring or early summer I think. I think it was from a Jeff Berwick video. Yeah, I know.. don't judge. It was a phase and his videos jumped out at me. Anyway, Steemit. It sounded interesting, so I tried to sign up. I forget the reason, but I couldn't get on. I think it was something like you either needed a phone number or had to pay in steem. My Japanese number wasn't being accepted for some reason and I had no idea how to buy steem in order to pay for an account. Or maybe there was a wait list. I don't remember. Bottom line was I couldn't get on. I intended to keep trying, but work and kids put it out of my mind and it was soon forgotten.
Then in Sept I heard about it again, came back, and this time I was accepted! So I signed up and made this post: Konnichiha Steemit! - Hello from Japan!
and included this photo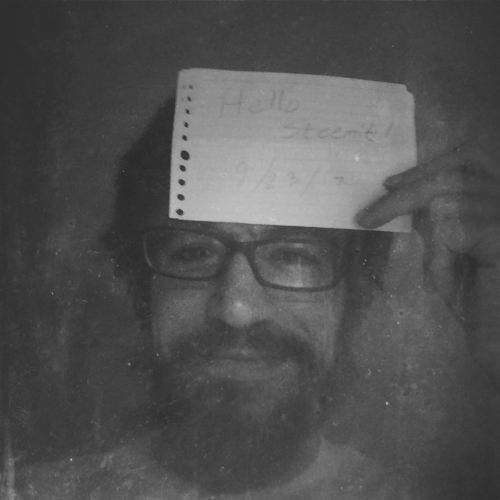 Flash forward five years, and I'm still here. Still not crypto rich, but… maybe soon.™
---
What I Write and What I've Accomplished
These past five years I've been more or less the haiku guy on here. For a long time I posted twice per day: a haiku translation in the morning and a photo of something unique to Japan at night. Later on I chilled out and dropped that to a single post per day, and I also started working in essays about Japan, Buddhism, Zen, and of course haiku (and Japanese poetry in general). All pretty niche stuff, which may be why after five years I still have yet to attract some of those big curation accounts and their juicy upvotes. Oh well. Someday they'll notice me!!
Beyond that, I haven't been hugely involved. Kids, a wife, and a real job have prevented me from investing too much time. But I have done a little.
I was involved with the old The Writers Block group as poetry editor, where I helped give feedback and advice for improving poems
I was also involved in the splinter group The Isle of Write when it split off from The Writers Block where I did the same thing. Steemit was so full of good poets back then and both these writing groups were always so busy.
For a year or two I ran a weekly haiku contest. I should restart that one of these days.
Changing course, I joined up with @o07 and helped run Contest Kings, which was very involved with Splinterlands back when it was just Steem Monsters and still in alpha and beta.
Last year I joined on with @moeknows's Blockchain Poets and started up a reward system to try to attract new members, including giving away shares of Hive SBI , #PIMP, and Ecency POINTS. It's worked pretty well and we've managed to grow into a nice group. Come check us out if you like reading or writing poetry!
What's next? Who knows! But I'm still enjoying posting haiku translations, general info about unique things in Japan, and helping out at Blockchain Poets. It's been a pretty good run on here. Here's to the next five years!!
❦


| | |
| --- | --- |
| | David LaSpina is an American photographer and translator lost in Japan, trying to capture the beauty of this country one photo at a time and searching for the perfect haiku. |
If this blog post has entertained or helped you, please follow/upvote/reblog. If you want to further support my writing, donations are welcome.
BTC: bc1q6q86uq5qhffuk08gdenlg9wtq75cpvur359shj
ETH: 0x2Ce5c2b5F3f1a888b50A7bA9002E4F742784dF9c
Doge: D7McZi8SLd1QqRsNsFws21rYuRhjFRyN2q
---
---