How To Make a Song into a Ringtone for iPhone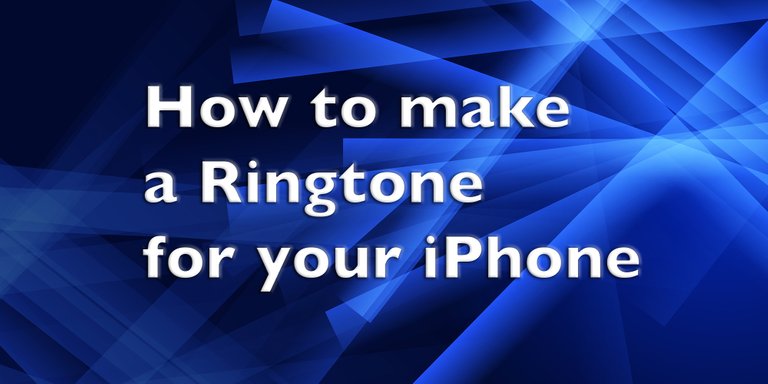 Last night before bed I was browsing Reddit as you do. In the GenX subreddit I came across someone who mentioned they had their ringtone set to the Knight Rider theme song. Instantly the song was in my head and I had to do the same!
All US 80s kids will know it instantly, but if you happen to have missed it, here you go:
Simply the best theme song on earth, am I right??
So I delayed bed for too long as I tried to figure out how to make this happen. I took notes while I researched so that I would be able to do it again the next time the urge strikes. And now, dear reader, I share the secret with you!
[Note: These instructions are for MacOS. Specifically (since Apple seems to change these things with every version) macOS 13 Ventura.]
How to Make a Ringtone from a Song in Apple Music
Open Music and find the song you want to make a ringtone from.
Listen to it and note the start and stop times for a 30 second chunk that will make your ringtone (Some guides said 40 seconds is the max, others said anything above 30 seconds will be ignored. I figured 30 seconds is plenty so I didn't test this.)
Press command-i to bring up the song info window.
Click on the Options tab
Set your start and stop time. Make sure to check the boxes before each time.
Hit ok
On the menu bar, click on File → Convert → Create AAC Version. This will use whatever encoding settings you have for conversion. If you've never set these, the default is probably fine. If you want to change them, open preferences (command-comma), click the files tab and then the Import Settings button.
The 30 second clip you made should appear below the song in the listing with the same name. If it doesn't, select a different album then go back to the one you want to refresh the view. The file should be there. I'll call this the ringtone file from here out.



Note the times here so you can tell which is which

Select the ringtone file, right-click on it, and select Show in Finder.
In the Finder window, select the ringtone file (probably the smaller of the two with the same name and a number 2 at the end), and press command-i to bring up the file info menu
The file extension should be .m4a. Change this to .m4r and press return. A pop-up will appear asking if you are sure you want to change the extension and giving you two options, the old and new extensions. Choose the new one (.m4r) and then close the menu


Don't close Finder. We'll be back in a minute. Switch back to Apple Music. Right-click on the ringtone file and select Delete From Library. A pop-up window will ask you to confirm this. Click the Delete Song button. Another pop-up will ask if you want to move the file to the trash or keep it. Click Keep File.
Find your iPhone cable and connect it to your Mac. If you're like me, you've probably never used the cable before (I use wireless charging, so I never took the wire out of the box). When you connect it to your Mac a pop-up may appear asking to allow access. Click Allow.
Go back to Music. Now in the Sidebar under Devices, you should see your phone. Click on it. It will show you a file view of your phone. If you use iCloud music like I do, it will probably show nothing. This is ok.



I've called every iPhone I've owned "Mother Box". Fans of Kirby's New Gods will understand.

Drag your ringtone file from Finder to the file view of your phone in Music.
You won't see anything added in the file listing, but the status bar of Music should say something like "syncing tones". It does this quickly, so you might miss is. (It happens so fast I couldn't catch it for a photo, sorry)
That's all!! Maybe... now we will move to the phone to see if it worked. First though, go back to the original song in Music, go into the song info (command-i) and the Options tab, and erase the start and stop times so that next time you play the song the entire thing will play.

Setting Your New Ringtone on your iPhone
Open the Settings app
Go into Sounds & Haptics. This is probably in the second section.
Go into Ringtone
At the very top of the ringtone listing should be the ringtone we just created.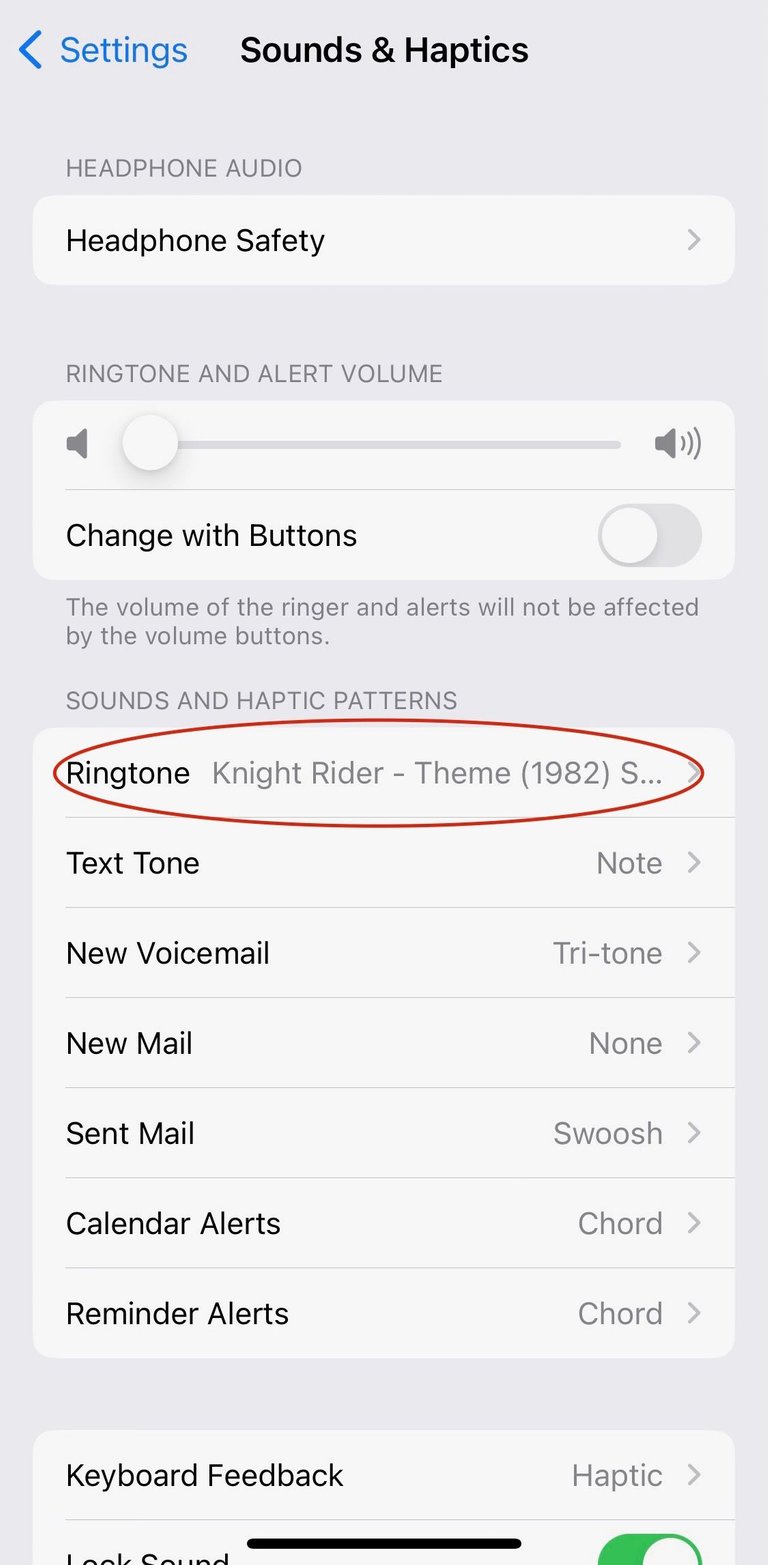 That's it! There you go. Kind of a convoluted process, but I'm sure they haven't updated this process since iTunes was created 15 years ago, they just ignore it because they would prefer you buy their ringtones.
If it doesn't work, I don't know. Try again. I couldn't figure out how to get it to sync over the ringtone at first, but that dragging it into the file listing seemed to work pretty consistently after I figured it out.
If you have any questions or, even better, if you know a better way to do this, be sure to leave a comment.
❦


| | |
| --- | --- |
| | David LaSpina is an American photographer and translator lost in Japan, trying to capture the beauty of this country one photo at a time and searching for the perfect haiku. |
If this blog post has entertained or helped you, please follow/upvote/reblog. If you want to further support my writing, donations are welcome.
BTC: bc1q6q86uq5qhffuk08gdenlg9wtq75cpvur359shj
ETH: 0x2Ce5c2b5F3f1a888b50A7bA9002E4F742784dF9c
Doge: D7McZi8SLd1QqRsNsFws21rYuRhjFRyN2q
---
---