I Could Sit Under Here Forever With You ~ Autumn in Japan
One of the best ways to spend a nice autumn day.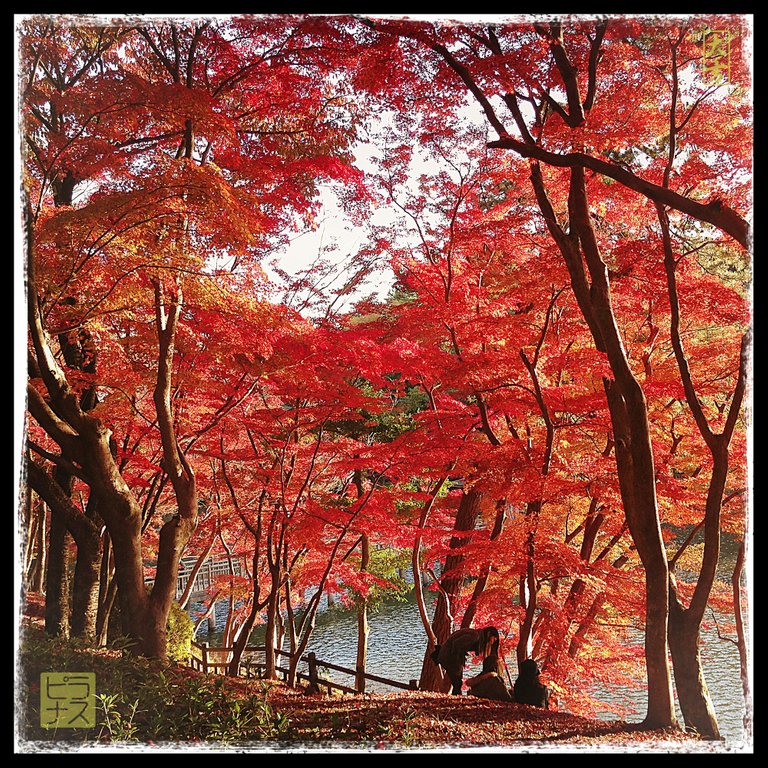 Relaxing under the maple leaves in autumn is always a nice idea. Boy, those Japanese maples are really something. In this park pretty much every tree is a maple tree, so everywhere is a bright and fiery red.
I think it was actually three girls over there. I didn't go over to check. But still, the title stands. Such a lovely place, you could relax under here with just about anyone.
The leaves are at their peak now. Won't be long before they leave us, but we can enjoy them while they last (which will hopefully be a few more weeks, as they gradually decline).
❦
| | |
| --- | --- |
| | David LaSpina is an American photographer and translator lost in Japan, trying to capture the beauty of this country one photo at a time and searching for the perfect haiku. |
If this blog post has entertained or helped you, please follow/upvote/reblog. If you want to further support my writing, donations are welcome.
BTC: 1Gvrie5FDBNBb6YpGBiaTvA5AyvsP814BN
ETH: 0x2Ce5c2b5F3f1a888b50A7bA9002E4F742784dF9c
LTC: LUVLvatsFqCubrJAVmCNQaoUdFAdnUCysU
BCH: qrzdazep5xfxax0ydppun89cxfts2vup9q4wnfn025
Dash: XoGzWrhdgbLKBG5kn4GjWfaJDJ6AWkDiqU
---
---