It's Hive Power-Up Day! ~ Last Call for 2022
Well, just slightly past Hive Power-Up Day, anyway. I always seem to forget about these HPUD posts until the day of, by which point I have to schedule for the next day if I want to maintain my one post a day schedule. So here's my first resolution for 2023: Doing my HPUD posts on the day of instead of after they are over.
Anyway, another Hive Power-Up Day has come and gone. Let's talk about it a little.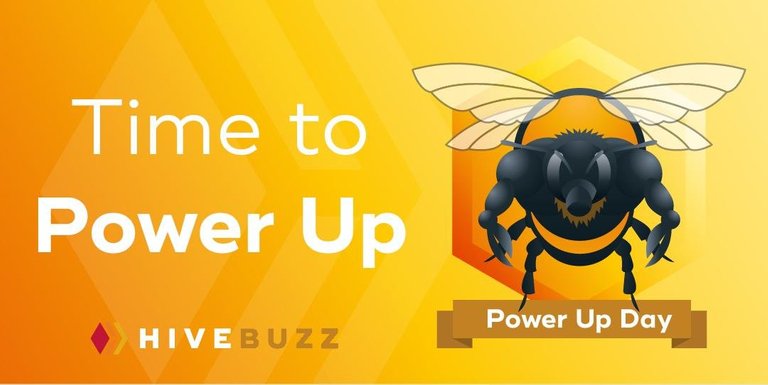 Hive-Power Up Day (HPID) has been with us for awhile now. I try to always participate in it. I've missed some here and there, but I try to catch it when I remember. It's a great way to show support for this platform and increase your influence at the same time. We all believe in Hive, right? Well, HPUD is a great chance to put our money where our mouth is.
Hive Power Up Day uses UTC time, so I it ended 5 minutes ago as of this posting (I schedule my daily posts for slightly after midnight UTC just to keep things consistent). To check what these times are in your local time zone, this is my favorite time zone conversion site, but you can also go to the Hivebuzz page, login, and they will show you a countdown clock.
If you have at least 10 Hive that you can power-up, you will get a badge from doing so. I mean, sure, badges are a little silly, but they are a fun perk. Think of them as achievements in your favorite game.
But more than that, you will increase your voting power and your stake in this platform. For the money motivated: every power-up increases your voting power, which will increase the curation income you get and may also attract other people to look at your account when they see your big upvotes.

I powered up 100, as I have the past few times. I keep meaning to power-up more, but other stuff on the Hive ecosystem keeps coming out and attracting me. This past month that has been EDSMM and more BRO. Maybe next month I'll try to do more!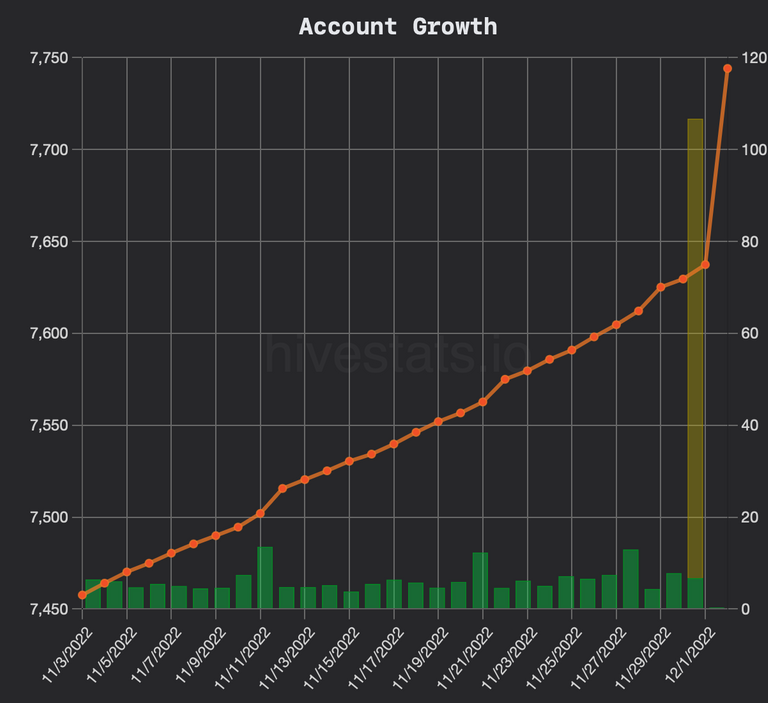 Nice increase relative to what I usually earn
Growing stronger!! Soon to be a whale!!
If you missed out on this HPUD, don't worry, it'll come again next month. But that next month will be here before you know it. I suggest following @hivebuzz and/or @traciyork so you will be reminded a few days before the next one.
❦


| | |
| --- | --- |
| | David LaSpina is an American photographer and translator lost in Japan, trying to capture the beauty of this country one photo at a time and searching for the perfect haiku. |
If this blog post has entertained or helped you, please follow/upvote/reblog. If you want to further support my writing, donations are welcome.
BTC: bc1q6q86uq5qhffuk08gdenlg9wtq75cpvur359shj
ETH: 0x2Ce5c2b5F3f1a888b50A7bA9002E4F742784dF9c
Doge: D7McZi8SLd1QqRsNsFws21rYuRhjFRyN2q
---
---