My Hive Goals ~ Week of Sept 12-18, 2022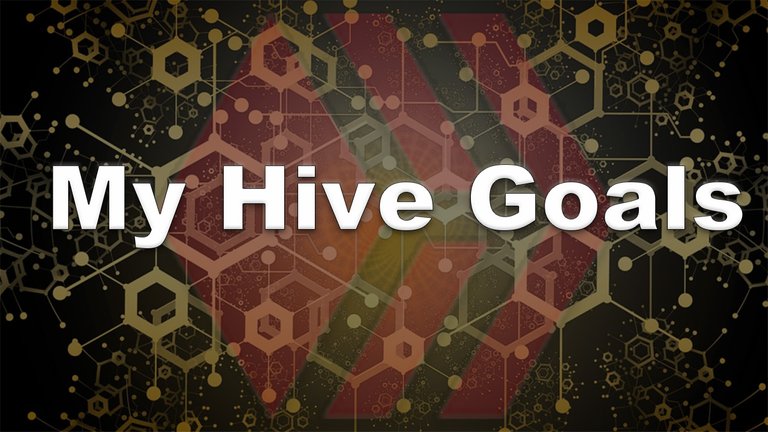 Well the bear market continues. The merge happened and didn't boost everything as we all hoped. BTC fell again, with some projecting it to fall until the 14k support level. Some Hive assets showed some life, but the BTC performance kept them from going too high. Oh well. At least we got our first look at Riftwatchers! Some of those cards look exciting! Anyway, let's jump into things.

There are currently just a few coins I'm focusing on in the Hive ecosystem. These are Hive itself, HBD, SPT, PIMP, and BRO. I'm also stacking DEC and SPS, but I'm not focusing on buying them, just keeping whatever I make from posting, playing the game and renting and stacking it.
So let's dive into each of these.
Hive & HBD
My current goal is 10k Hive.
How will I get there? I post everyday and so a quarter of that automatically gets added to the total powered-up. In addition I try to power up at least 50-100 every HPUD.
This past week I made 38.36, bringing me to 6,941.13 total Hive Power. That's 69.4% of my goal! I should spill over the 7k mark this week. That will be great!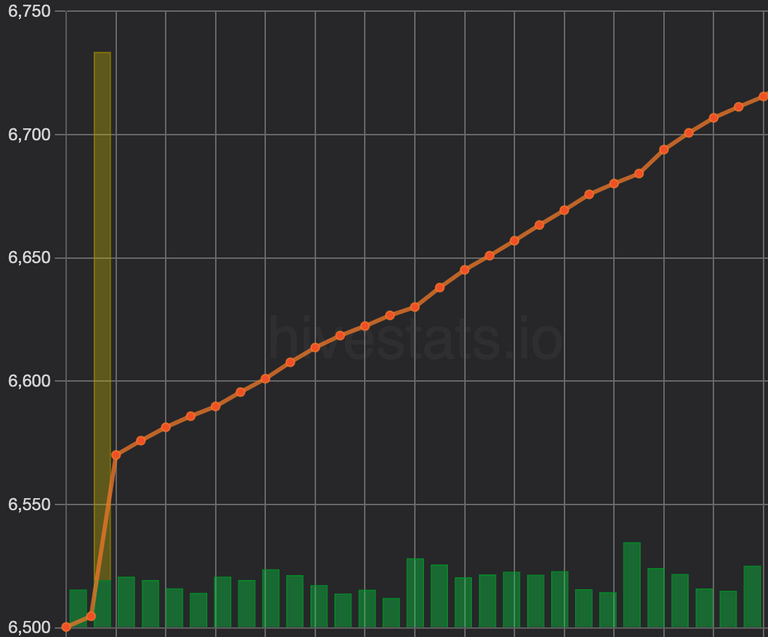 With HBD my current goal is 1.8k. At the current 20% interest, 1800 HBD will earn around 1 HBD per day. That seems like good place to pause and reassess my goals, so let's get to that point.
This past week I put 16.614 into savings. My interest payment also came due, which was 15.773, for a total of 32.387 gained last week. That brings me to 1012.675 HBD. That's 56.3% of my goal!
BRO
My overall goal here is 1000 BRO to make it into dragon club, but first stop along the way is 100 BRO.
Last week I bought and earned 23.09561617, which puts me at 79.532 total or 79.5% of my short-term goal.
SPT
My goal here is currently 200k SPT.
I was buying SPT everyday to average in, but I put the buys on hold for right now as I focus more on BRO.
That means currently I am just stacking the SPT I make everyday from curation on my @dbooster.spt account and the posts I make there, both of which give me around 100-300 SPT per day on average.
I made 1,082.524 SPT last week, putting me at 113220.105557, or 56.6% of my goal.
PIMP
My goal with PIMP is all the PIMP. But just to pick a number for achievement motivation purposes, my current goal is 40k PIMP.
I have also paused my PIMP buying as I focus on BRO, but I do have some coming in. I get about 50 daily from curation, LPs, and posts.
I made 210.9584 PIMP last week, putting me at 34,333.8162 — 85.8% of my goal.
SPS & DEC
I am not actively buying either of these, I am just stacking the SPS I make from other sources. DEC I am mostly stacking too, but I do browse the card market every few days and will pick up anything that seems to be a good deal. I am currently renting out most of my cards, so any cards I buy I just turn around and start renting out.
This past week I made 99.275 in SPS and 16,604.55 in DEC. 15,584.015 of that DEC is from rentals! Hmm... I sure hope the rental market doesn't dry up anytime soon.

And forward we go! All considered, it was another strong week. Let's see how this coming one goes!
❦


| | |
| --- | --- |
| | David LaSpina is an American photographer and translator lost in Japan, trying to capture the beauty of this country one photo at a time and searching for the perfect haiku. |
If this blog post has entertained or helped you, please follow/upvote/reblog. If you want to further support my writing, donations are welcome.
BTC: bc1q6q86uq5qhffuk08gdenlg9wtq75cpvur359shj
ETH: 0x2Ce5c2b5F3f1a888b50A7bA9002E4F742784dF9c
Doge: D7McZi8SLd1QqRsNsFws21rYuRhjFRyN2q
---
---