Photowalking the Neighborhood ~ Beauty of Japan
The other day I posted some photos from walking around the city. I thought we'd look at a few more today.
Let's lead off with this temple gate.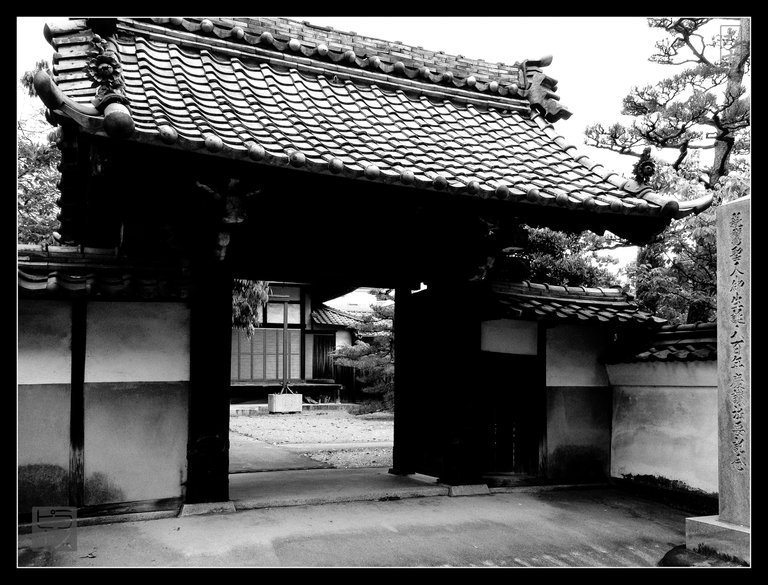 This is a tiny neighborhood temple, but it does have that nice gate. Actually it's right next to a miso factory, so we can enjoy a great smell while here. It's not very well maintained, but that's unfortunately par the course for smaller temples. Still nice to explore, though.
Next onto an older home.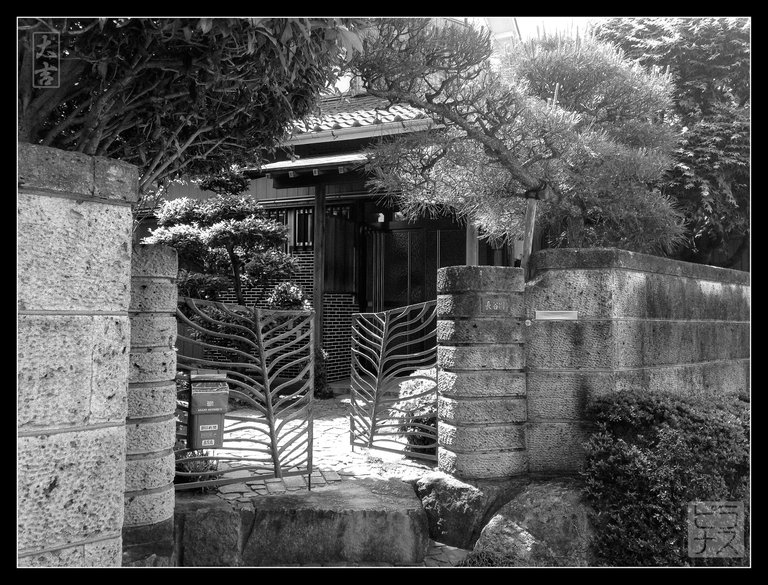 Actually I don't know when it was built, but it just has an older look and it's been here for at least as long as I have. Older houses often have walls around them, keeping the yard almost entirely private, which is different from America's more open yards that are visible to anyone (at least the front yard). Newer houses often don't have yard or wall.
Speaking of those yard walls.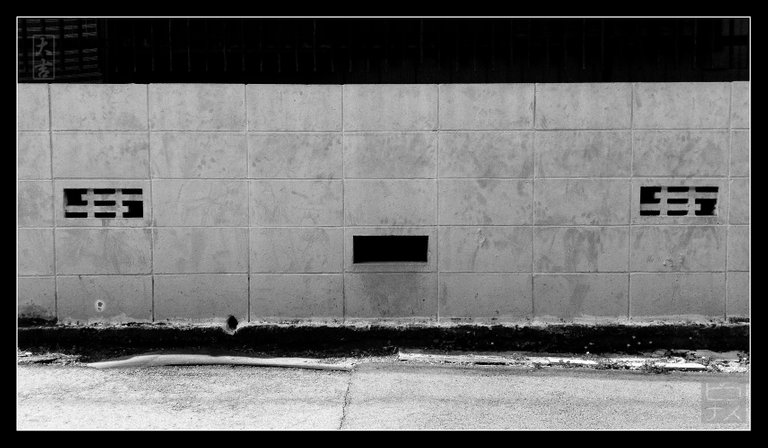 They often have patterns resembling faces. No idea why. I've heard some strange guesses, but never heard an actual reason. To scare off burglars? Probably just decoration.
Some people really go overboard with wall and gate. Like in the next one.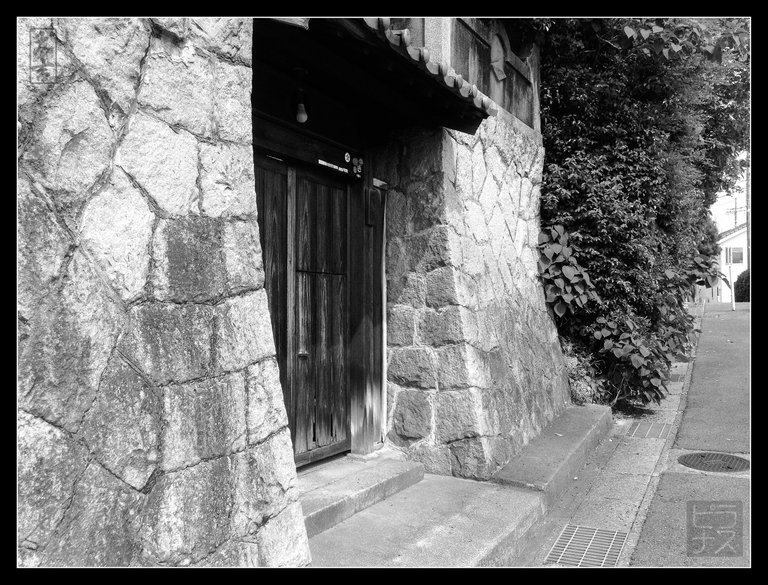 Richer houses will show off their wealth with fancier walls and gates. But man, this one is more like a fortress! Maybe a samurai-geek lives there.
Finally...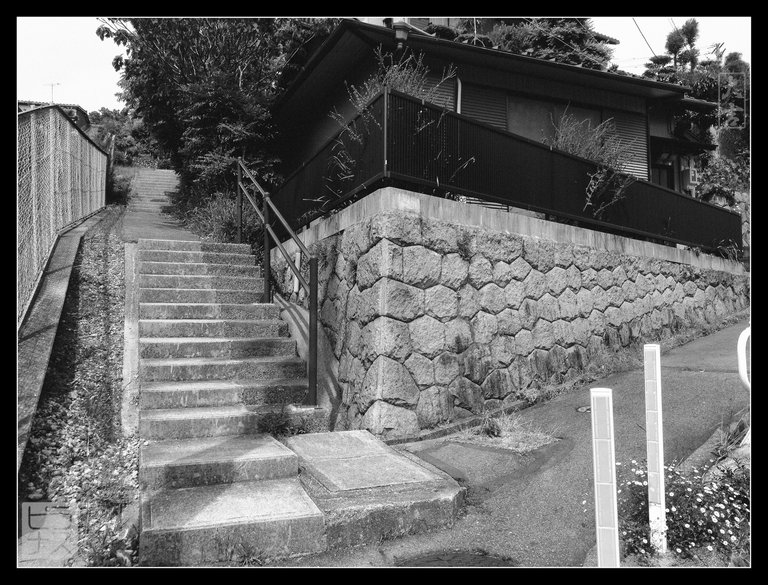 Another stairway up to a higher area of the city. Unlike the previous one I posted, this one is in far better shape. No ramp for pushing up bicycles, though, which is a bit unusual. Most outdoor stairs that I've seen in Japan usually include one. This city isn't too hilly in general, but there are parts that are, resulting in a lot of stairs around the neighborhoods in these areas.

Well there we go. I take these photowalks at least a few times per week. They are a good way to keep the creative juices flowing. Good for exercise too! I don't do the acufit thing very often, not seeing much of a reason to share my data, but on days I do photowalks I am usually about 20k steps. That's a secondary benefit, at any rate. Exercising your photo eye is the main reason to do these things. Even if you don't get good photos, just keeping in the habit of always looking for unique ways to see things is good.
❦


| | |
| --- | --- |
| | David LaSpina is an American photographer and translator lost in Japan, trying to capture the beauty of this country one photo at a time and searching for the perfect haiku. |
If this blog post has entertained or helped you, please follow/upvote/reblog. If you want to further support my writing, donations are welcome.
BTC: bc1q6q86uq5qhffuk08gdenlg9wtq75cpvur359shj
ETH: 0x2Ce5c2b5F3f1a888b50A7bA9002E4F742784dF9c
Doge: D7McZi8SLd1QqRsNsFws21rYuRhjFRyN2q
---
---