The Red Leaves of Japan ~ Gifts From Princess Tatsuta ~ and the Woe of No Caffeine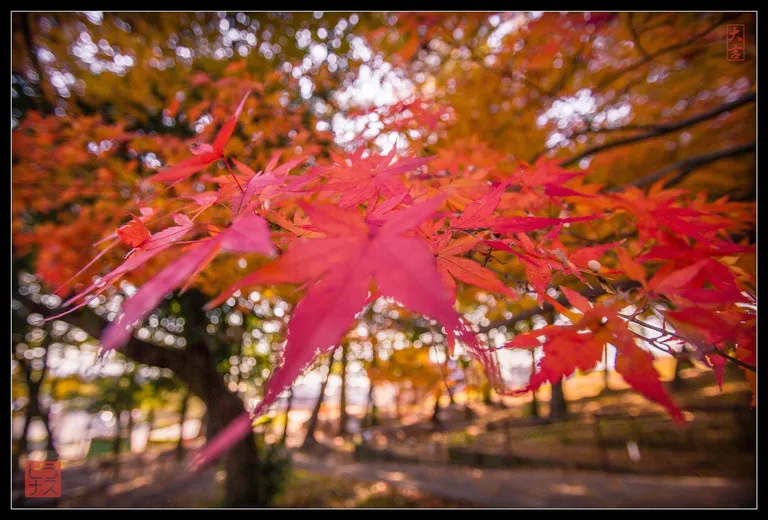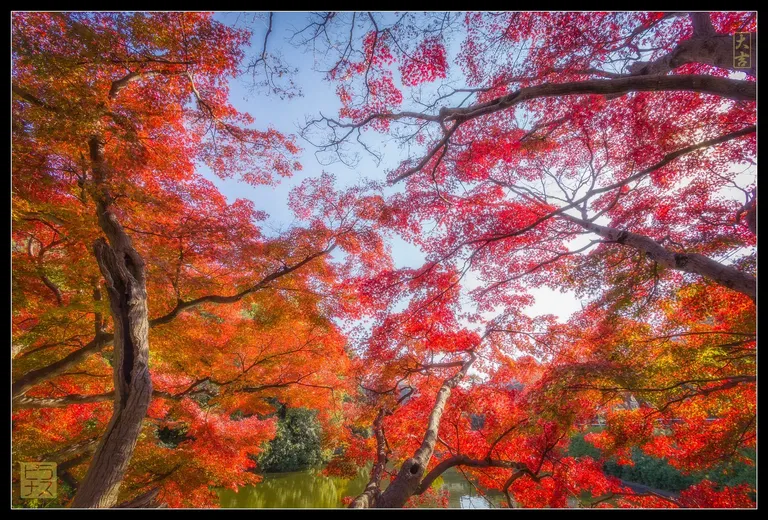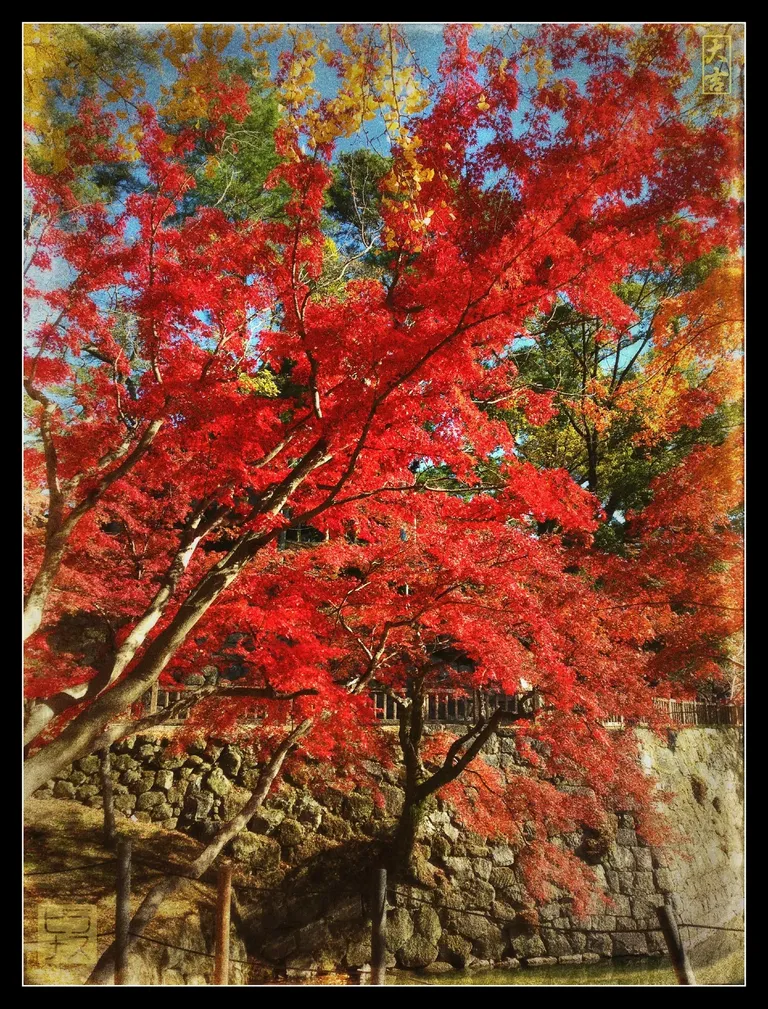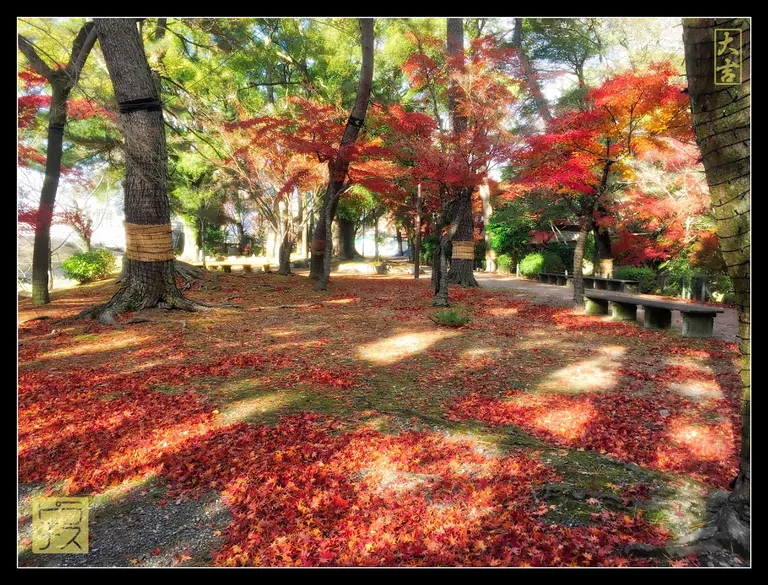 In Japanese mythology, Princess Tatsuta (Tatsutahime 竜田姫) is the goddess of autumn. She lives in the mountains west of Nara, on Mount Tatsuta (Tatsutayama, 竜田山)。The mountain is famous for the rich red maple leaves in autumn.
She is goddess of weaving and dyeing. In Autumn she dyes the leaves the beautiful Autumn colors, then she becomes a strong wind and scatters them.
A poem by Prince Kanemi, number 298 from the Kokinshū:
竜田姫たむくる神のあればこそ
秋の木の葉のぬさと散るらめ
Tatsutahime
must have offerings to make
to gods on her way:
so the autumn leaves
scatter like fragments of cloth

As expected, yesterday was a repeat of the past few. You can read about my no-caffeine odyssey so far here and here. It was better and worse. Better because I didn't have a headache. Score! But worse because my energy level completely crashed around noon and stayed there for the remainder of the day. I fell asleep while eating at lunch, then again at various times throughout the afternoon. I finally gave up and went to sleep early, shortly after putting my youngest to bed.
Today I am feeling good so far, as expected. What will today bring, I wonder...
Anyway, I haven't been able to edit the promised Korankei photos. Low energy and lack of focus has not allowed much. I will get to those when I can.
So I thought I'd run some older photos again, showing what the season looks like. These autumn leaves in Japan are such a treat. We really must thank Tatsutahime for all the beauty she gives us at this time of year.
❦


| | |
| --- | --- |
| | David LaSpina is an American photographer and translator lost in Japan, trying to capture the beauty of this country one photo at a time and searching for the perfect haiku. |
If this blog post has entertained or helped you, please follow/upvote/reblog. If you want to further support my writing, donations are welcome.
BTC: bc1q6q86uq5qhffuk08gdenlg9wtq75cpvur359shj
ETH: 0x2Ce5c2b5F3f1a888b50A7bA9002E4F742784dF9c
Doge: D7McZi8SLd1QqRsNsFws21rYuRhjFRyN2q
---
For the best experience view this post on Liketu
---
---