The Sky Broke Open ~ Beauty of Japan
An interesting window onto the sky.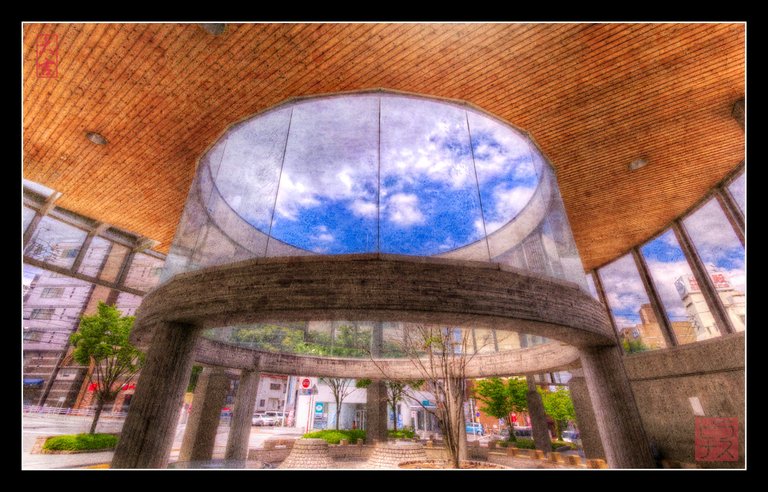 This is the front of the main train station. Interesting design, eh? Train stations in Japan seem to attract strange architecture. The strangest of all may be the Kyoto train station. Look that up some time if you want to see an unusual design.
As odd as it is, it is kind of nice. There are some fountains directly under that opening and seats around it. It makes for a nice place to wait for people or just to relax for a few minutes.
❦

| | |
| --- | --- |
| | David LaSpina is an American photographer and translator lost in Japan, trying to capture the beauty of this country one photo at a time and searching for the perfect haiku. |
If this blog post has entertained or helped you, please follow/upvote/reblog. If you want to further support my writing, donations are welcome.
BTC: 1Gvrie5FDBNBb6YpGBiaTvA5AyvsP814BN
ETH: 0x2Ce5c2b5F3f1a888b50A7bA9002E4F742784dF9c
LTC: LUVLvatsFqCubrJAVmCNQaoUdFAdnUCysU
BCH: qrzdazep5xfxax0ydppun89cxfts2vup9q4wnfn025
Dash: XoGzWrhdgbLKBG5kn4GjWfaJDJ6AWkDiqU
---
---