dCrops BETA Pre-Sale Promo Card Reveal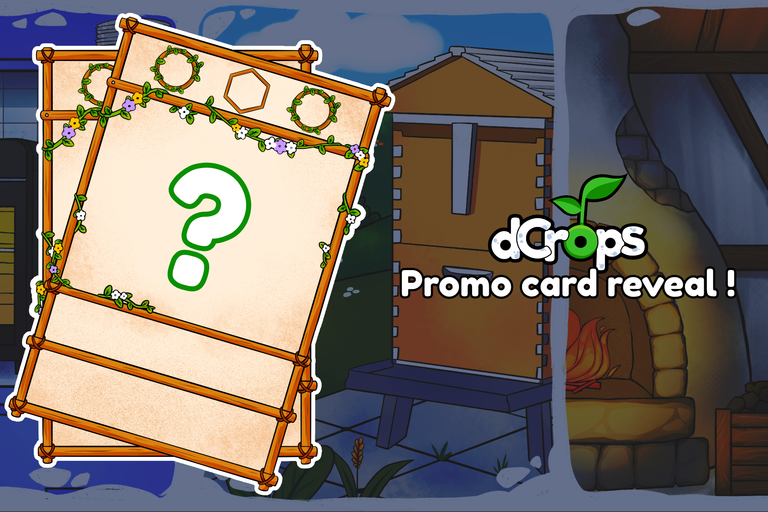 The Pre-Sale is just 3 days away!
For anyone new to the game, please go ahead and read up on our BETA edition announcement post. It will give you an idea of what's there to come.
As explained in the post above, to make the BETA presale a bit more enticing to participate, there are a few perks:
The pre-sale packs will be sold at a 10% discount. Buying packs with $CROP tokens will give you a 15% discount.
Each pack bought in the pre-sale will be eligible for a limited edition promo card. This promo card will be exclusive to the pre-sale and will not be available in BETA packs. More details about the promo card will be revealed in a separate post later.
The top 3 buyers from the pre-sale will be able to help with designing 1 NPC character each.
In this post, we will do a reveal of the promo card.
---
THE CARD
---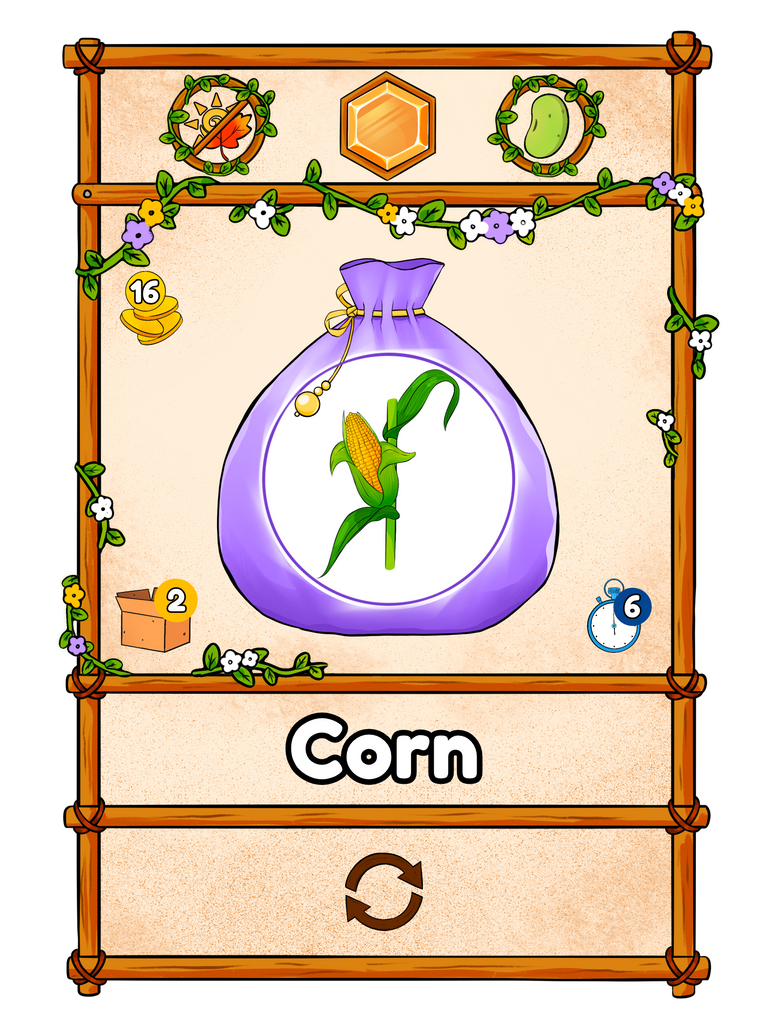 And the promo card is CORN!
It is a seed card of legendary rarity. It will take 6 days to mature and each time it will produce 2 corns each. The base selling price of corn is 16 $shares.
But what's so special about this card?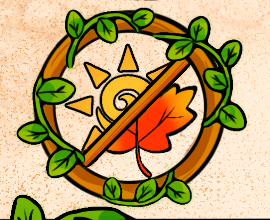 If you take a closer look at the card's design, you can see at the top left circle that there are 2 icons - the summer and the fall icon. That means you can plant this seed in summer as well as fall season. It is one of the few new seeds that can be planted during multiple seasons.
Moreover, once you plant the corn seed, it will keep producing till the season ends much like the berries from the ALPHA edition. This means if you time it right, you can use the same card twice in one game year.
---
DROP CHANCES
---
This card is a Pre-Sale exclusive card which means that this card will not be available inside the BETA packs can only be obtained if you buy BETA packs during the Pre-Sale. Thus there will only be a select few players who can own this NFT making it very rare.
Once the pre-sale ends, players will be able to claim this card.
Each pack bought during the Pre-Sale will have a 0.5% chance to receive this card during the airdrop. In addition to that, every 200 packs purchased will be guaranteed to receive 1 card. Each bonus pack received will also count towards the promo card chance as well as the guaranteed chance.
For example, buying 2000 packs will give you 400 bonus packs, so you are guaranteed to receive 12 (10 + 2(bonus)) promo cards.
If all the Pre-Sale packs are sold out, in theory, there will be 500 guaranteed cards and another 500 cards based upon the base probability of 0.5% chance of getting one promo card per pack.
This would mean that the max supply of this card will be somewhat close to 1000 since it is not possible to truly gauge the drops based on the probabilities alone.
---
ENDING NOTES
---
The BETA edition pre-sale will start on the 25th of July which is only 3 days away. We would like to thank everyone who has been part of the dCrops ecosystem so far. The support we have received have been overwhelming to say the least and we are very thankful for it.
For any new players, participating in the pre-sale would be an excellent way to get started. We hope you enjoy the game as much as we enjoyed building it.
Join our discord server to be the first to hear of any news regarding dCrops. If you have any questions about the game hop on and we'll try out best to help you out.
Follow us on twitter.
Official Website: www.dcrops.com
---
---