What's inside dCrops BETA Packs?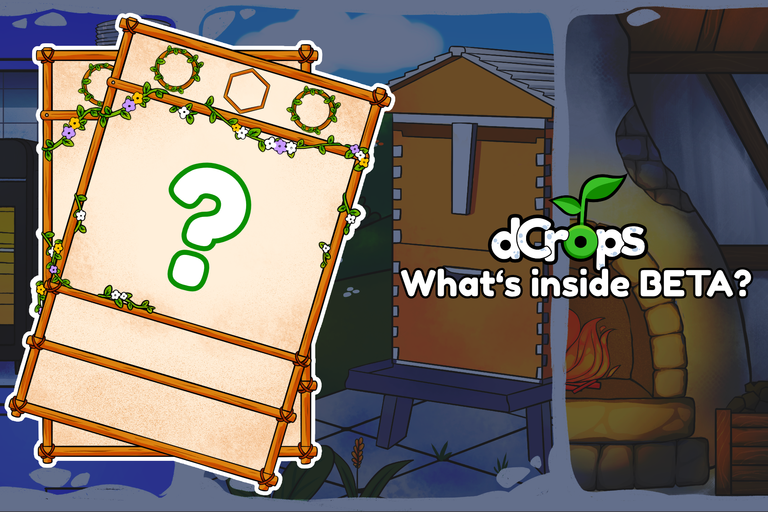 BETA launch is just around the corner and there's only 3 days left before you can get your packs at a discount.
Before we go into BETA launch, here some more information on what new NFTs are there inside these packs.
New Seeds
There are a total of 24 new seeds. There is a good mix of varied duration starting from seeds that grow in just 1 day to the ones that take 7 days. You may also have noticed that, the number of shares that can be earned from one seed during a season is slightly lower than that of ALPHA but very close to it.
This list was shared earlier on our discord channel. Join our channel to be the first to hear about any dCrops news.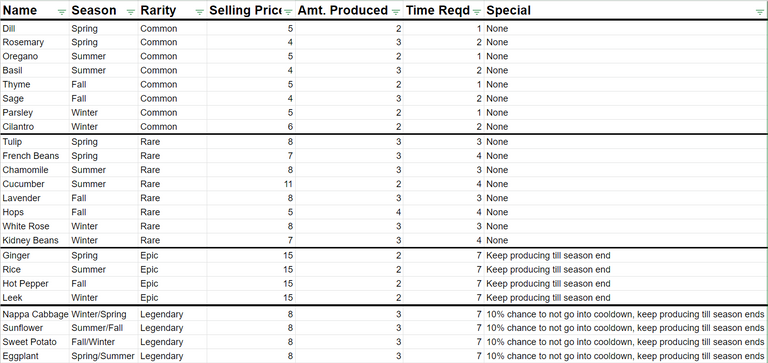 However, for the legendary seeds, their share value is much higher. This is to reduce power creep while also providing value to the legendary seeds since BETA packs have fewer number of cards per pack than ALPHA.
Orchard
There are a total of 4 tree seeds in the new edition. Once you plant a tree on a plot of land, that plot will be occupied and can no longer be used to plant anything else. A tree can only be planted on the plot of the same rarity. Since all 4 trees are of legendary rarity, they can only be planted in legendary plots.

Since trees lock up your plot, the number of shares earned from them is significantly higher than any other seed in the game.
Trees can be planted at any season and will take 15 days to mature. After maturing, they will start producing fruits everyday during their season which must be claimed by the player. Trees are thus ideal for players who enjoy a more active form of gameplay.
Land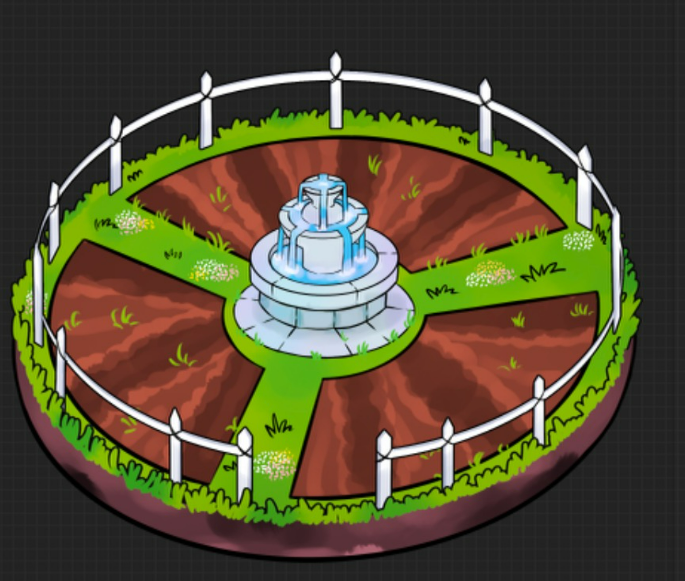 Behold the trinity land.
There is only 1 type of land in BETA edition which is of legendary rarity and it has 3 plots. What's special about this land is that, every time you plant something on this land, there is a 10% chance that the planted seed will not go into cooldown.
This means that the seed can be planted again in another plot.
Construction
The construction update is the backbone of the new edition. In order to use a majority of the new features, you will need to construct or build equipments.
Converting Lands to Plots
As you may already know, building equipments will require land. Since there are a bunch of different types of lands in the dCrops ecosystem, in order to simplify this mechanism, you will first need to convert your lands into plots. This conversion is instant and will give you equivalent number of plots that the land has.
Note: Average Farmland need not be converted into a plot since it has only 1 plot.

The type of land that a piece of equipment is built on will influence the following properties:
Time Reduction: It is possible to build equipments with upto 50% time reduction by using legendary plots which means that any crafting/cooking recipe will only take half the time to finish.
Gas Requirement: Each time you use an equipment to craft/cook an item, you will need to pay a fee in the form of gas. This amount of gas is totally dependent on the type of plot used to build on. You will be able to buy gas from the in-game shop and it will also be available inside your reward chests from the next season onwards.
Special Abilities: Similar to the above 2 properties, using different land provides different special abilities.
Land Bonus: Bonus share value provided to the cooking and crafting systems. Explained in the crafting section.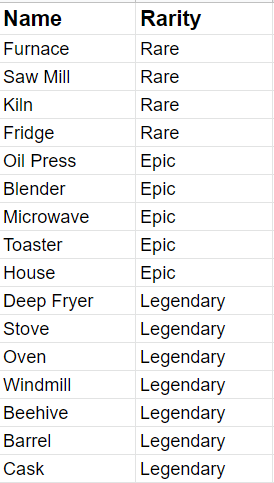 As you can see in the list above, there are a total of 16 blueprints. The requirements to craft these equipments will be on our website.
Equipments will take a certain amount of time before their construction is completed. Once completed, you can start crafting and cooking various items.
Please note that one equipment will be able to craft only 1 item at a time.
Workshop
The workshop is where you craft raw materials into their usable form. You can view the resources and their required equipments on our website.
The first 3 equipments you will need are the Furnace, Saw Mill and Charcoal Kiln. These 3 equipments will be required in order to craft the raw materials found in your quest reward chests into bricks, ingots and planks. The 3 equipments above can directly be crafted from the raw materials.
In order to craft the raw materials into their usable form, you need to pay a fee in CROP tokens. This has already been explained in our post here.
Crafting i.e Artisan Items
There are a total of ~51 crafting items namely, jam, pickles, honey, alcohol, flour etc. The full list of items and their required ingredients will be uploaded to our website shortly.
To craft these items you will not need to learn new recipes.
Crafting and cooking are aimed to increase the share value of your ingredients. The selling price for crafting items is determined as follows:
 final share value = (sum of shares of ingredients)*1.15 + recipe bonus + equipment bonus

Thus the share values of the ingredients are increased by atleast 15% along with base share increase from the recipe itself and equipment bonus depending on the type of land the equipment was built on.
The final product from the crafting operation may again be used as an ingredient for another crafting or cooking recipe.
Cooking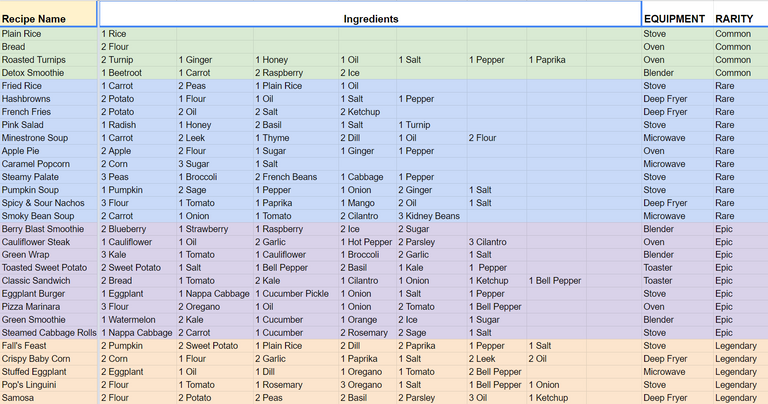 There are a total of 29 recipes in total. Cooking is fairly similar to crafting but it has some quirks that make it different from crafting.
First of all, in order to be able to cook a recipe, you need to learn that recipe. To learn the recipe, the recipe NFT will be burned.
As you keep cooking a recipe, your proficiency in the recipe will increase. This proficiency will have a level cap which can be increased by burning subsequent copies of this recipe.
As your proficiency increases, you will receive various bonuses like increased rate for higher quality product and a bigger recipe bonus.
final share value = (sum of shares of ingredients)*1.3 + recipe bonus + equipment bonus

The formula for cooking is the same as that of the crafting system. The difference is that the recipe bonus can be significantly higher.
At every step of the crafting and cooking process, the selling price of the ingredient is increased. This means that for recipes that need artisan items as their ingredient, the selling price of the ingredient has already been increased several times.
Update Schedule
Based on how the construction system is designed, it will take a few days before players will gather the requisite materials and begin construction. Thus the update will be rolled out in stages.
On 25th August, at 6:30 PM UTC, the sale for pre-sale packs will be stopped. Shortly after that, any remaining presale packs will be added to the general sale pool and pack opening and claiming the airdrop card will be deployed and will be monitored for a couple hours.
Once those are running smoothly, the construction and orchard(planting trees) update will be pushed live.
After a week or so of monitoring the changes, the cooking and crafting systems will go live. This is partly because constructing the necessary equipments will take a while and partly because we are running a little behind on these 2 systems on account of me getting covid a month ago.
After all the core BETA updates are running smoothly, the next update would be a marketplace for the sale of harvested crops and finished goods.
---
Play Now: https://www.dcrops.com
Join our discord: https://discord.gg/zeJShKkF7K
Twitter: https://twitter.com/d_crops
---
---