It's our first big challenge!
(Unsupported https://www.vimm.tv/ddrfr33k/embed?autoplay=0)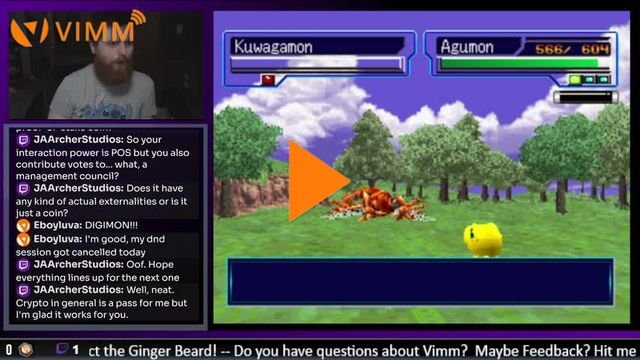 Category: Digimon World 3
Click here to watch the live stream!
---
Welcome back to The House of Dancing Arrows! Happy Friday, I hope you guys have had a great week. The weekend is here, and that means it's time to settle back in over here and chill in The House of Dancing Arrows!
We started Digimon World 3 last Monday, choosing the attacker team and leveling up our Digimon. All three have their Champion forms, and we're very close to progressing to our first big challenge in the game: Pharaohmon!
Will we make it? Let's find out!
Did you know I have a merch store? Go buy a shirt and help support my channel: https://shop.spreadshirt.com/HoDA
---
This post was generated from a live stream on
VIMM
---
---