#Monomad challenge: Red-footed Tortoise

Hi there.
I hope you're doing great. This is my entry for the #monomad challenge.
Red-footed tortoises are very important in Venezuelan culture. Besides being found in the plains and savannas of our country, it is also common to find them in many homes as pets.
Las tortugas de patas rojas son muy importantes en la cultura venezolana. Además de encontrarse en los llanos y sabanas de nuestro país, también es común encontrarlas en muchos hogares como mascotas.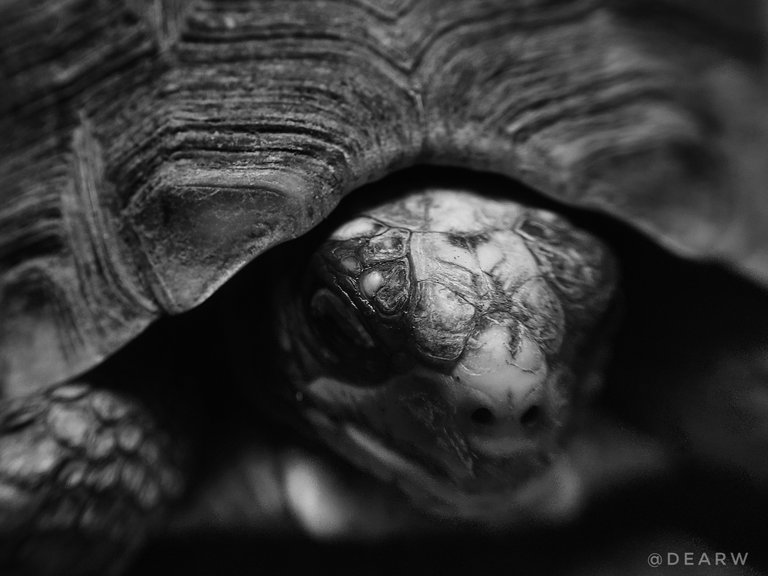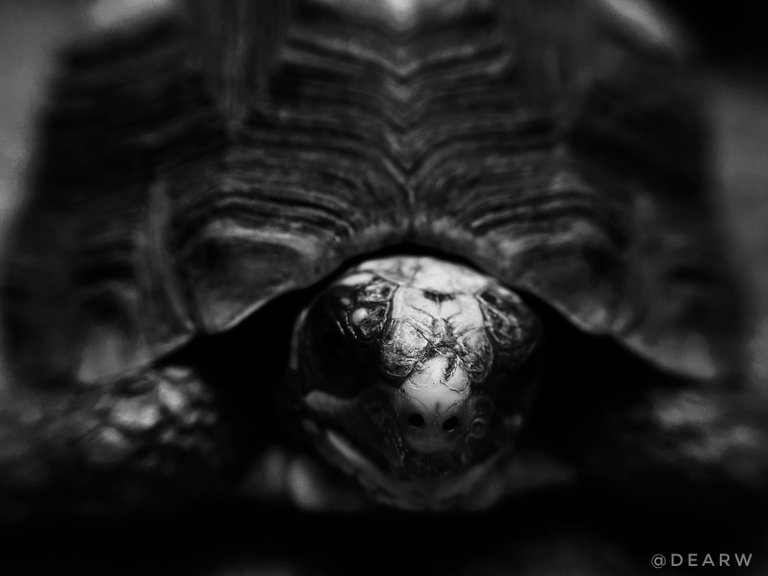 The turtle in the photo is named Fabian, and was a gift from my grandmother to my son @adamlaberenjena many years ago. For my grandmother, raising turtles in her backyard was a normal activity that she enjoyed doing. She was a lifelong lover of ornamental plants, to the point of having at least 50 species of them. Having turtles in her yard helped her with the plants, as they usually feed on the leaves. Fabian still lives in my grandmother's yard and feeds on the leaves of her plants. He has a companion with whom he shares the yard, who I imagine will become his couple in the future.
La tortuga de la foto se llama Fabián, y fue un regalo de mi abuela a mi hijo @adamlaberenjena hace muchos años. Para mi abuela, criar tortugas en el patio de su casa era una actividad normal que le gustaba hacer. Toda la vida fue una amante de las plantas ornamentales, hasta el punto de tener al menos 50 especies de ellas. Tener tortugas en su patio la ayudaba con las plantas, ya que suelen alimentarse de las hojas. Fabián sigue viviendo en el patio de mi abuela y se alimenta de las hojas de sus plantas. Tiene una compañera con la que comparte el patio, que imagino se convertirá en su pareja en el futuro.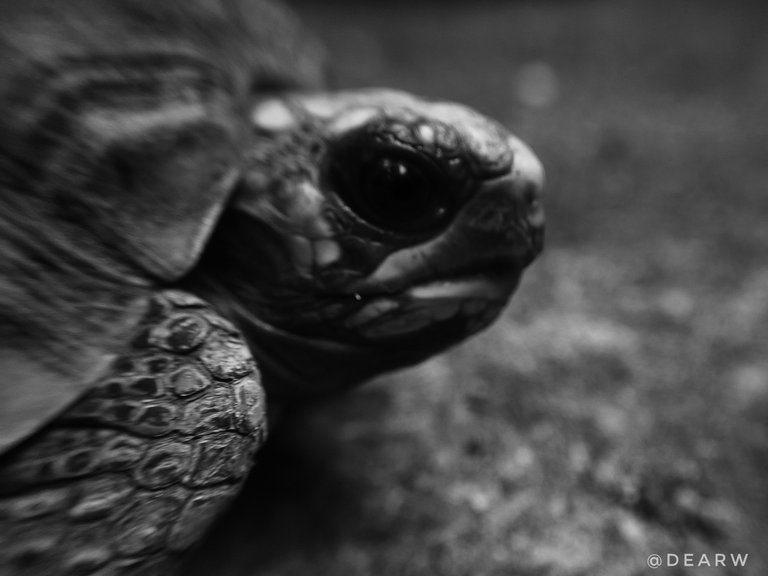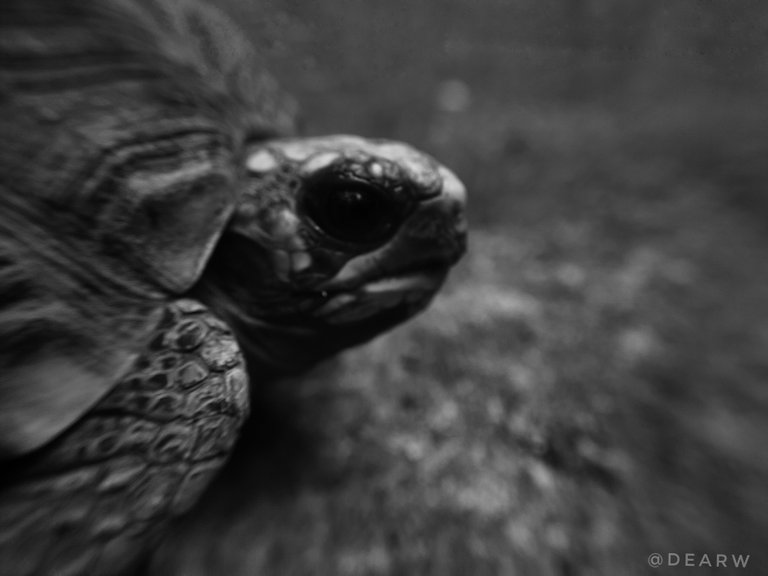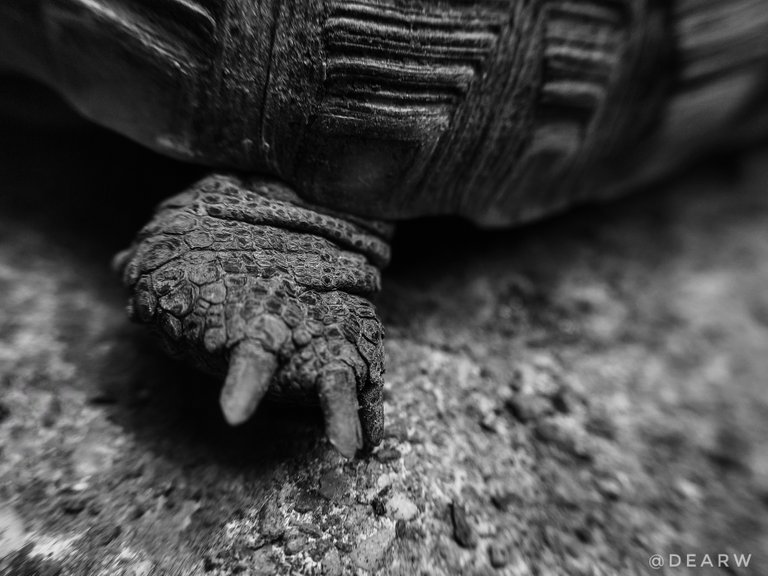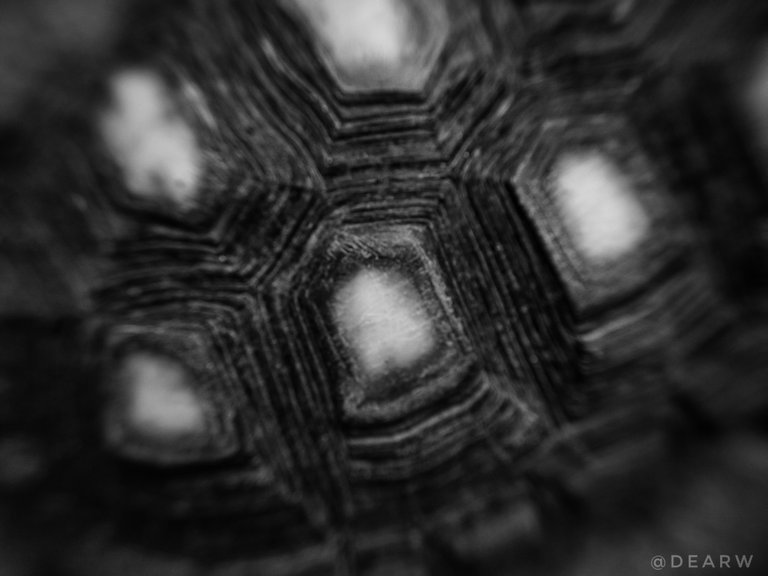 Thank you so much @brumest and @monochrome for creating this challenge and community.

Thanks a million for stopping by.
Lots of love,
W.

CREDITS
• Photos of my authorship
• Dividers designed on Logopit Plus
• Footer Designed with Canva

---
---