Fish Queen Monster, Digital Art
Hello friends!
How are you all today?
I hope you are happy and blessed by God in all activities in your life.
In my post this time, the story begins with a group of divers who discovered the ruins of a civilization under the sea, and the divers found a statue that contained what looked like blood but not from humans or marine animals that humans had ever known.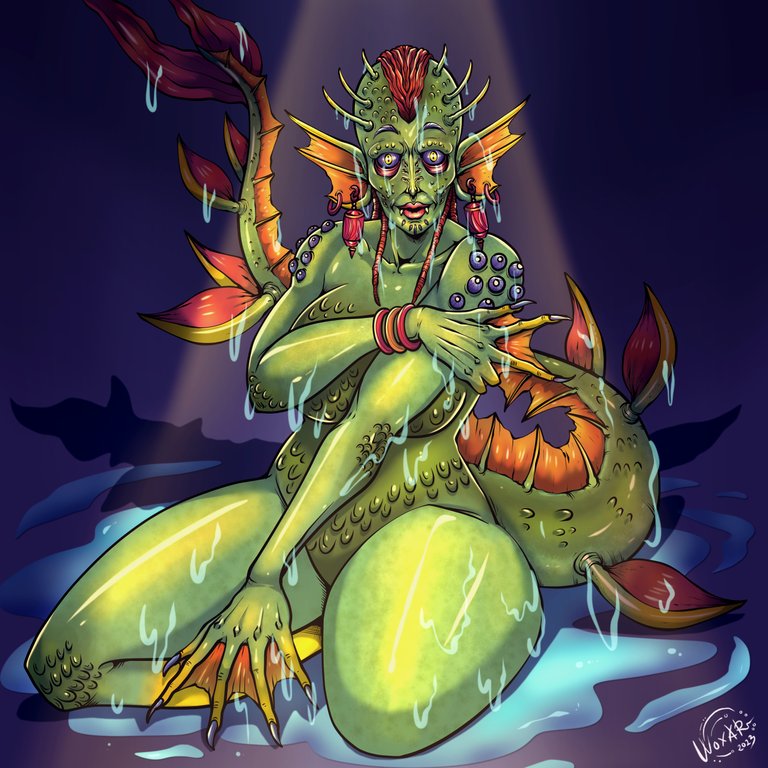 Finally, the statue was brought to land and examined by scientists, because technology at that time was very sophisticated, so from the blood sample a replica of the creature from which the blood came was made.
And it turns out that without realizing it, scientists cloned a creature that was once the top predator in the ocean.
From the results of the cloning, a human-like creature emerged in the form of a woman with green skin and scales on her body and a tail like a dragon's.
And it turned out that this creature was a clone of the queen. A moment later, the queen fish released black eggs from her arms and reproduced her species.
The scientists were shocked that they had awakened a monster, finally with the help of soldiers the scientists tried to kill the cloned creature, but firearms did not work to penetrate the creature's scaly skin.
In fact, she threw his eggs into the mouths of scientists and soldiers, so that the scientists and soldiers now became incubators for the baby queen fish.
The number of fish creatures is increasing, and will humans become extinct under attack by these monsters?
I hope you like my content this time, and thank you for supporting me in this community.
Tools I use:
Windows 7 computer, Wacom Cintiq 13HD and Clip Studio Paint.
Stages from Sketching to Coloring: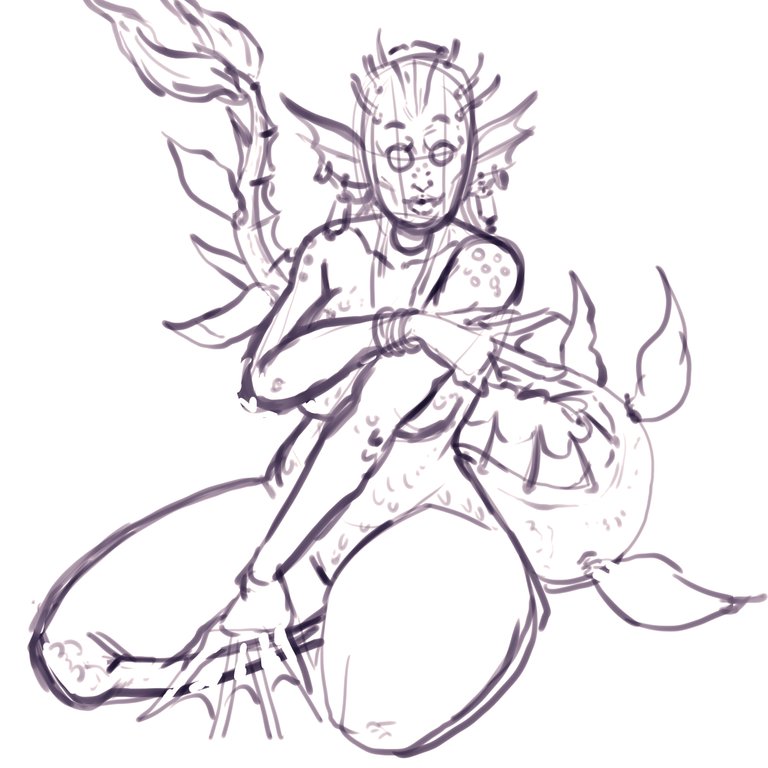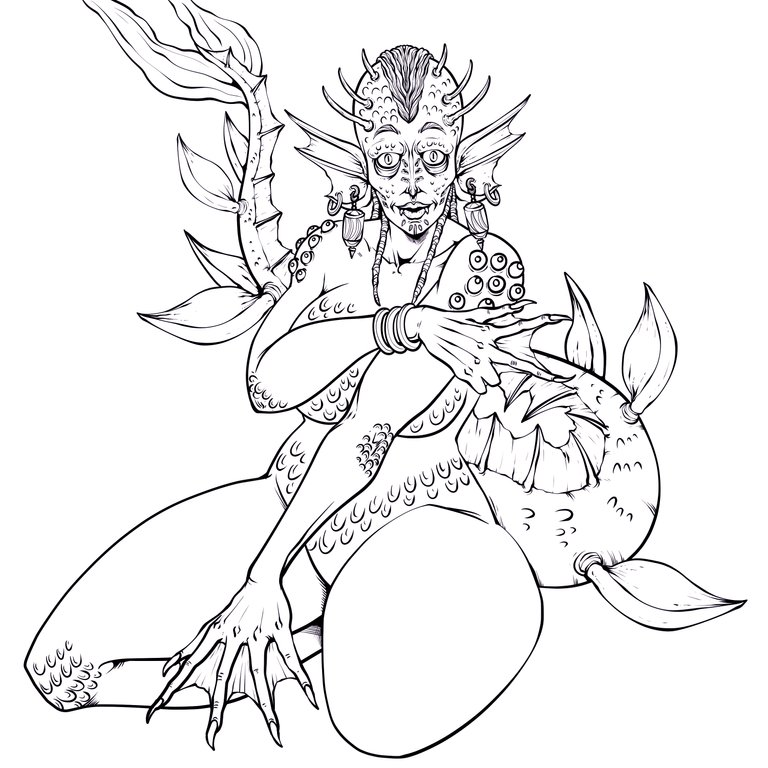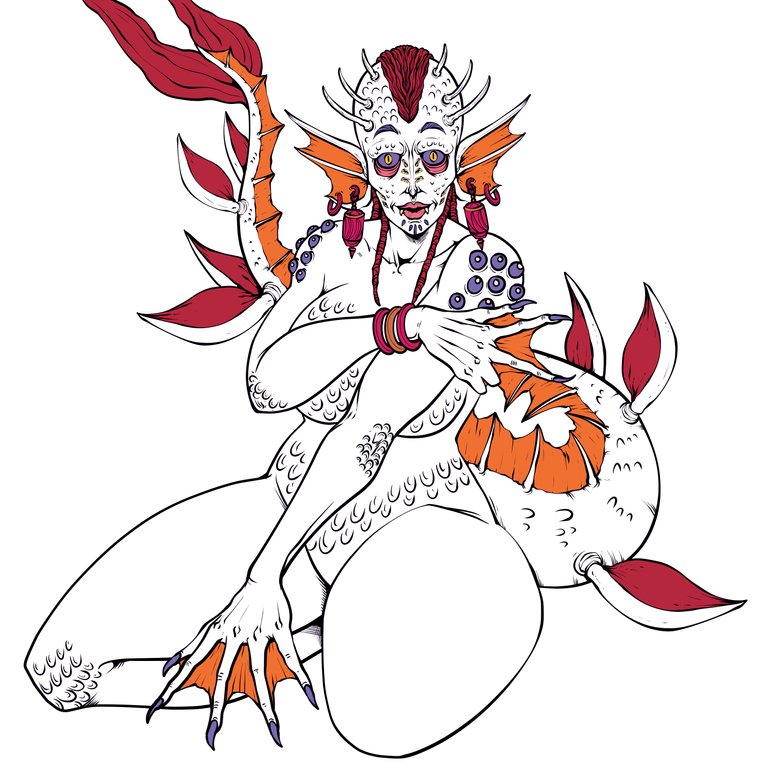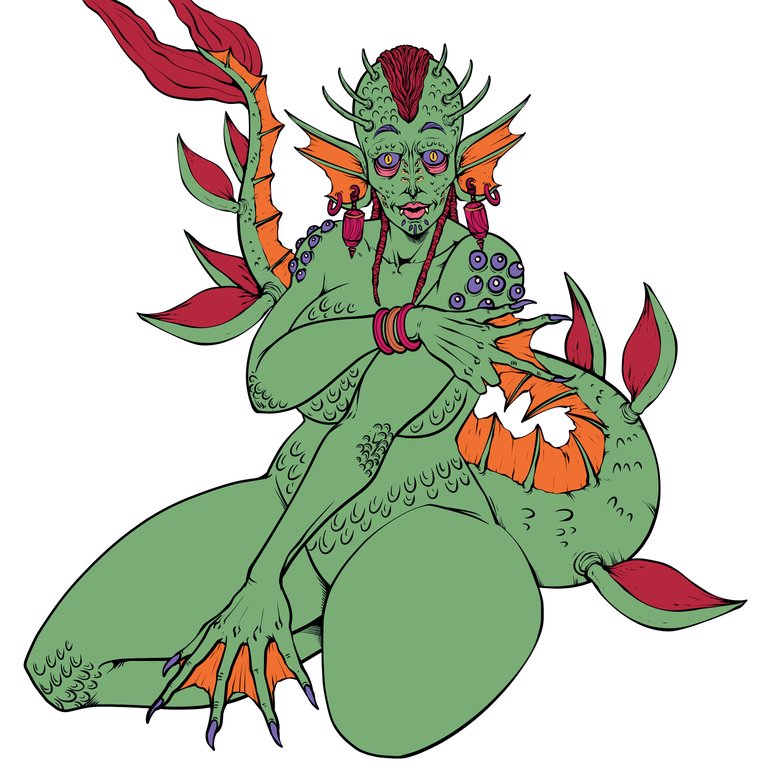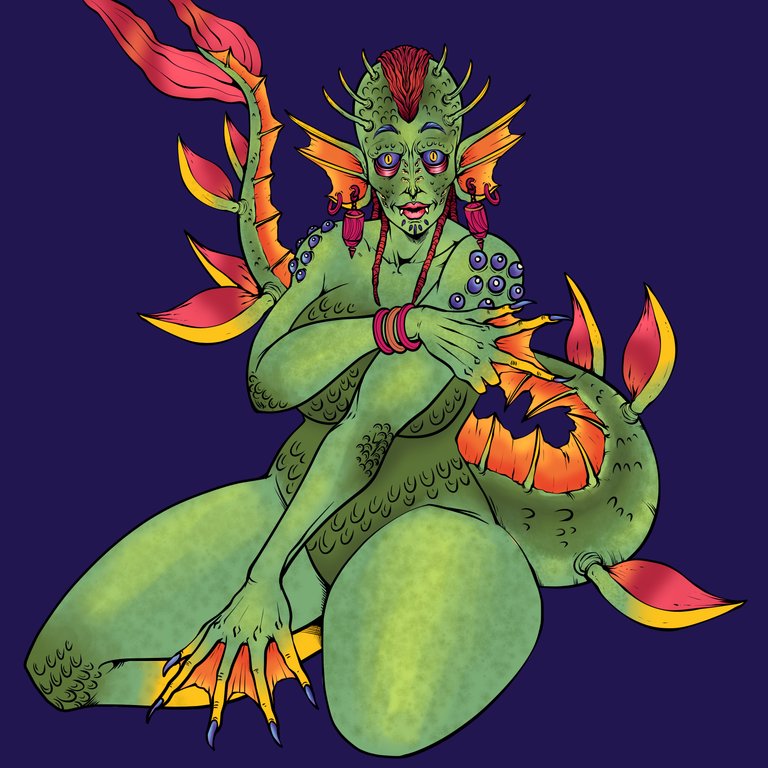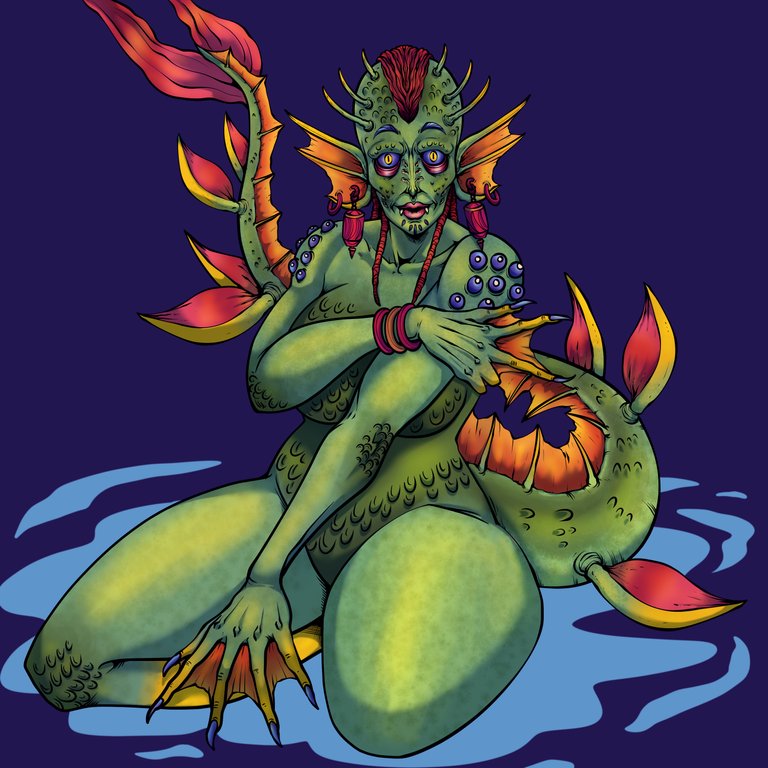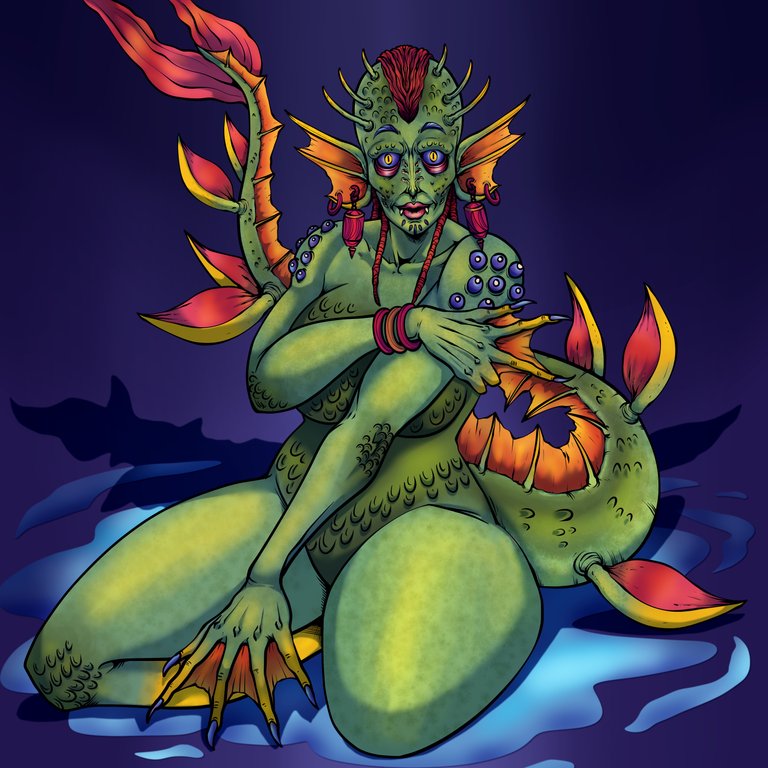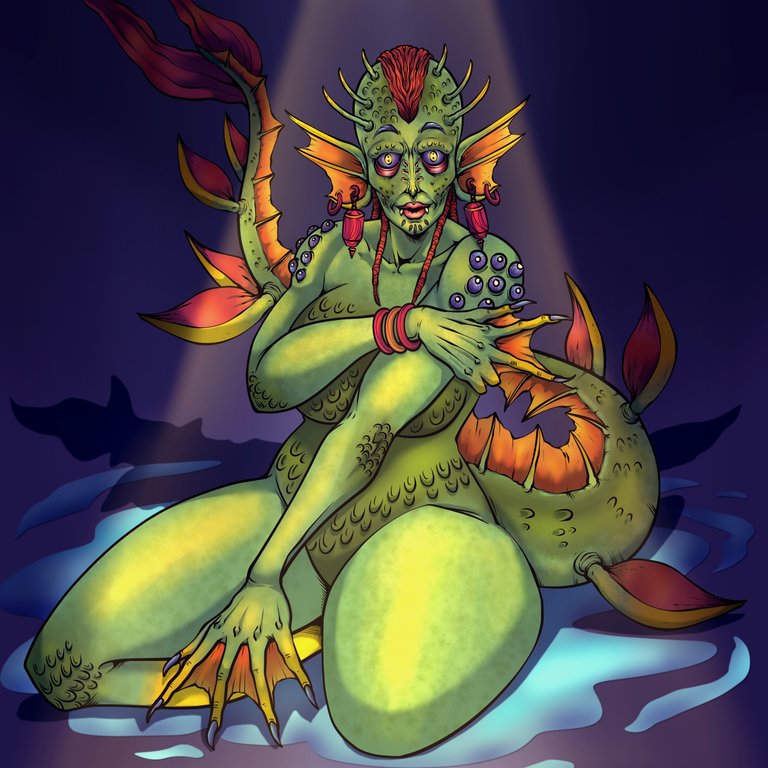 Final rendering result: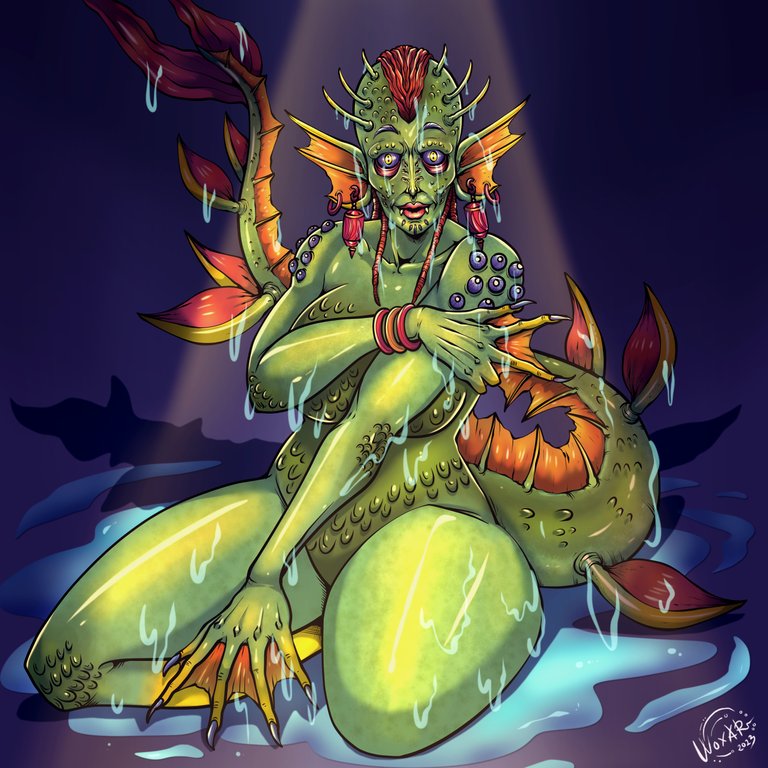 Thank you for visiting my blog this time.
And until we meet again, take care of your health, friends.
---
---