Queen of Monsters from Sea Water Nuclear Radiation, Digital Art
Hello friends!
How are you all today?
I hope you are healthy and blessed by God in all your activities.
In this post, I tell you about nuclear waste pollution in the ocean which is done by humans to pollute the marine ecosystem.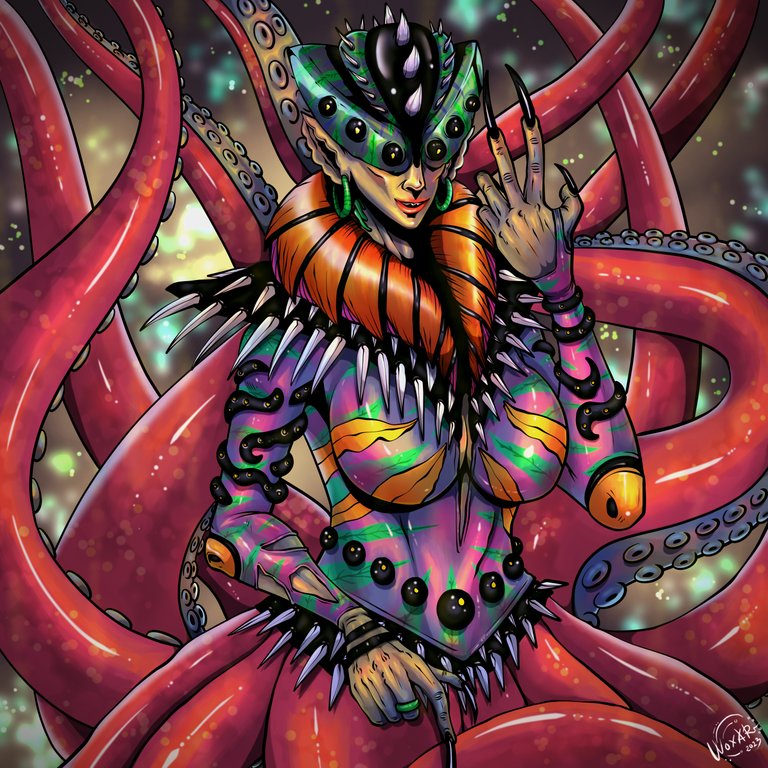 Many fish have become unfit for consumption and many fish and other marine animals and biota have mutated into disabled marine animals.
But unbeknownst to humans, there are marine animals that mutate and evolve to become stronger, smarter and more vicious.
And this sea animal became the queen of monsters in the ocean.
The monster queen plans to use other sea animals to take revenge against humans.
Starting from creating a tsunami, the destruction of fishing boats due to attacks by sea queens.
As well as many other ships being damaged, including warships, yachts and army submarines.
Will humans survive this wrath of nature?
I hope you like my content this time, and thank you for supporting me in this community.
Tools I use:
Windows 7 computer, Wacom Cintiq 13HD and Clip Studio Paint.
Stages from Sketching to Coloring: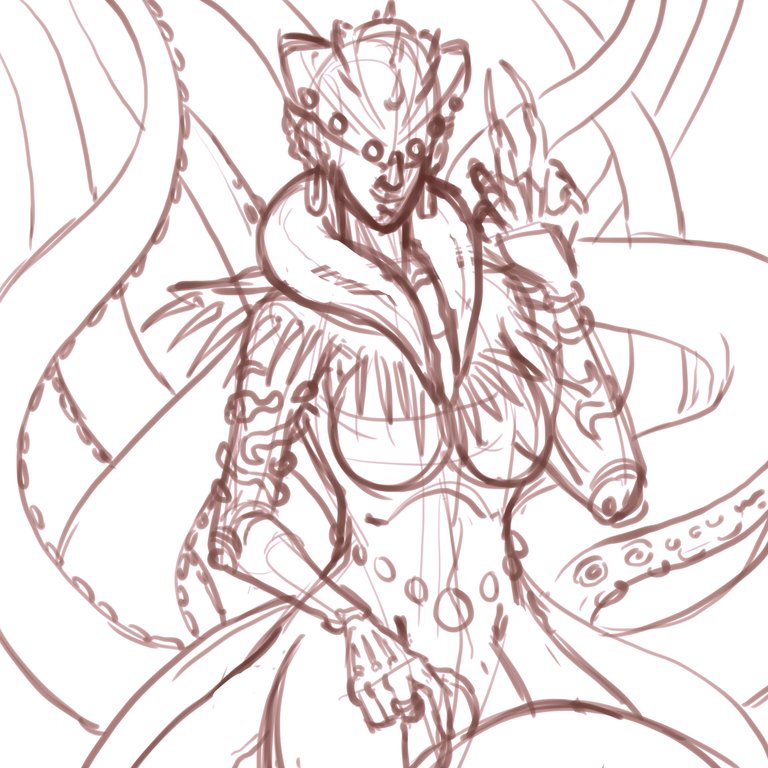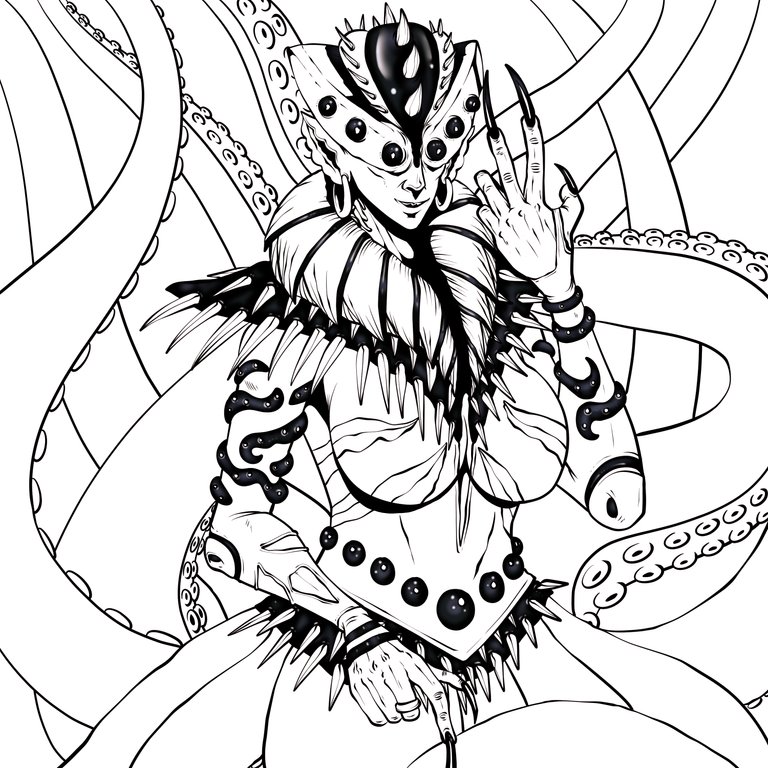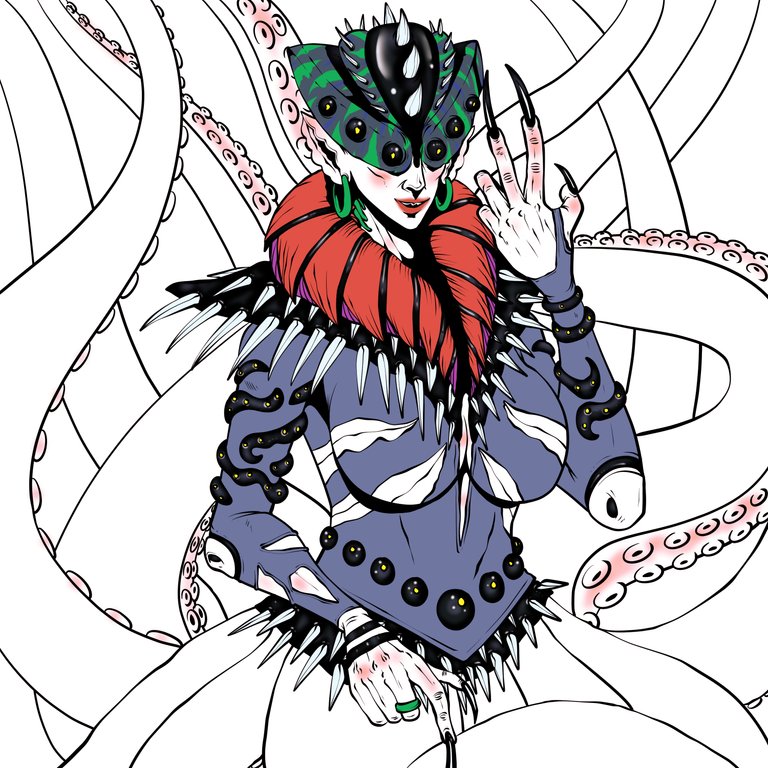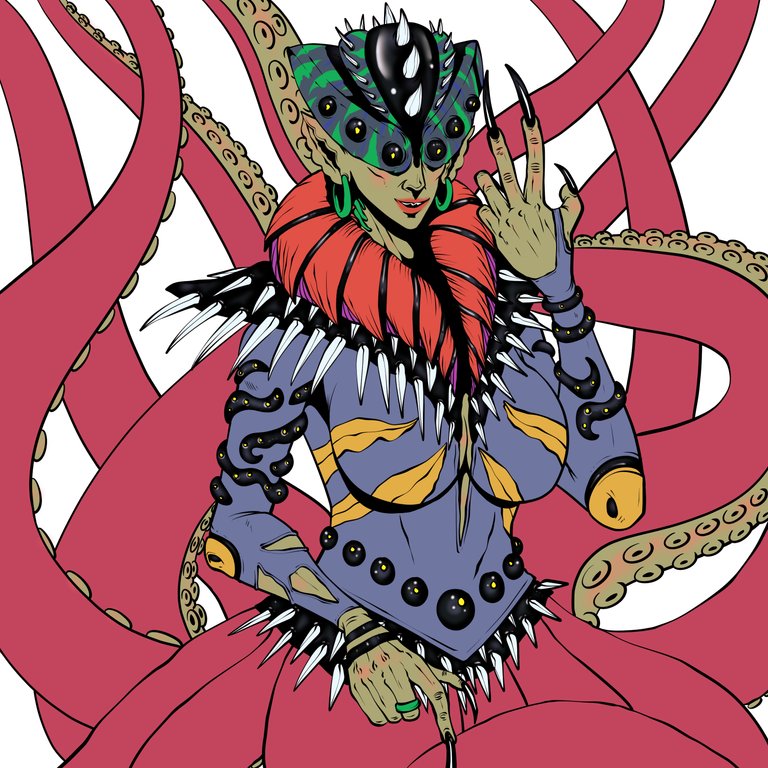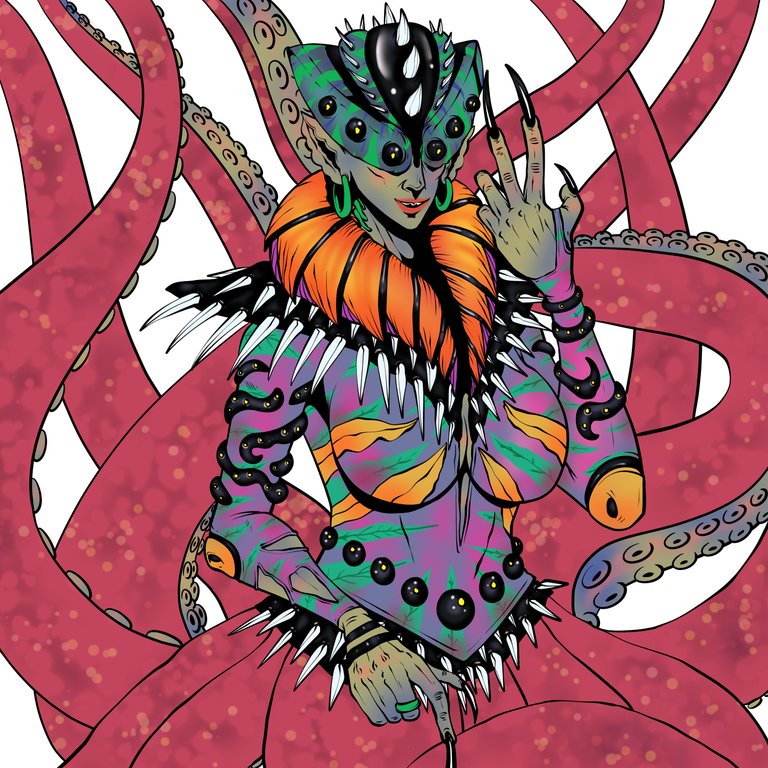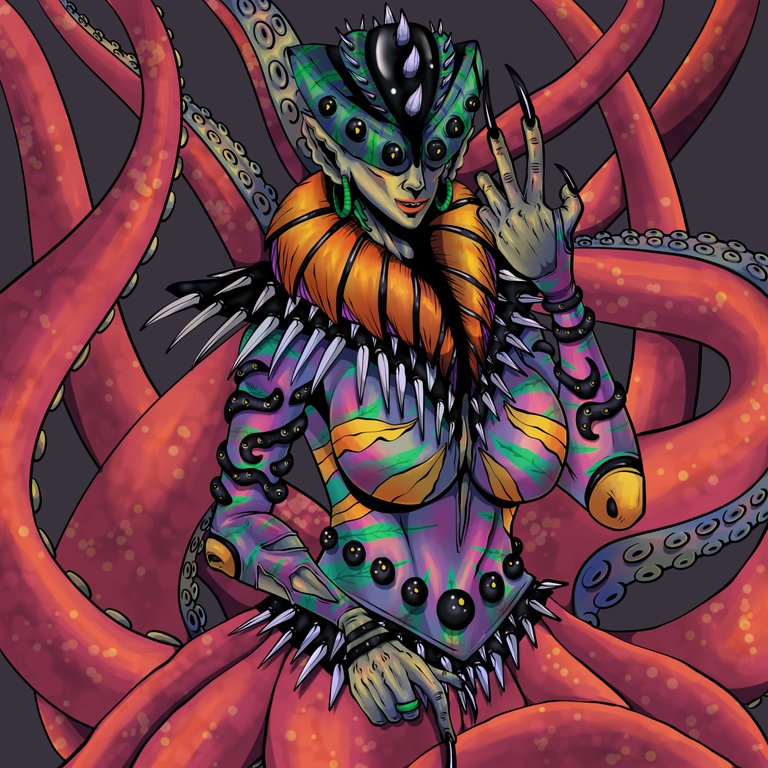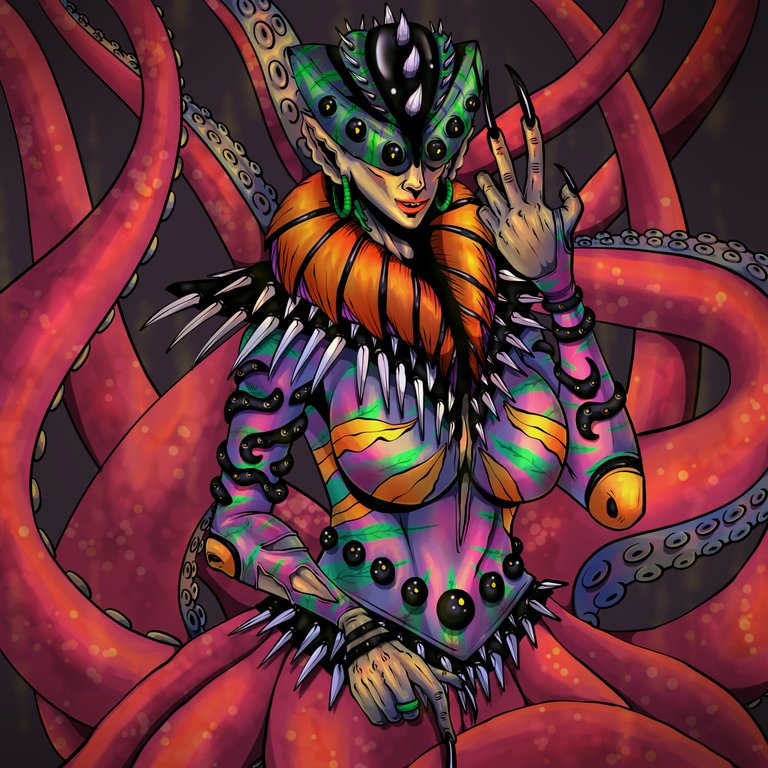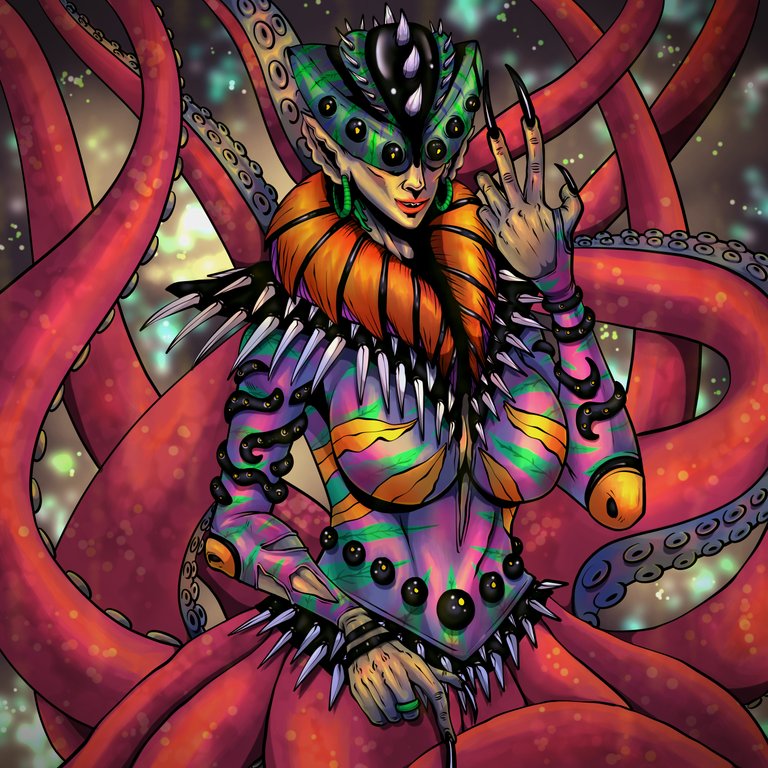 Final rendering result: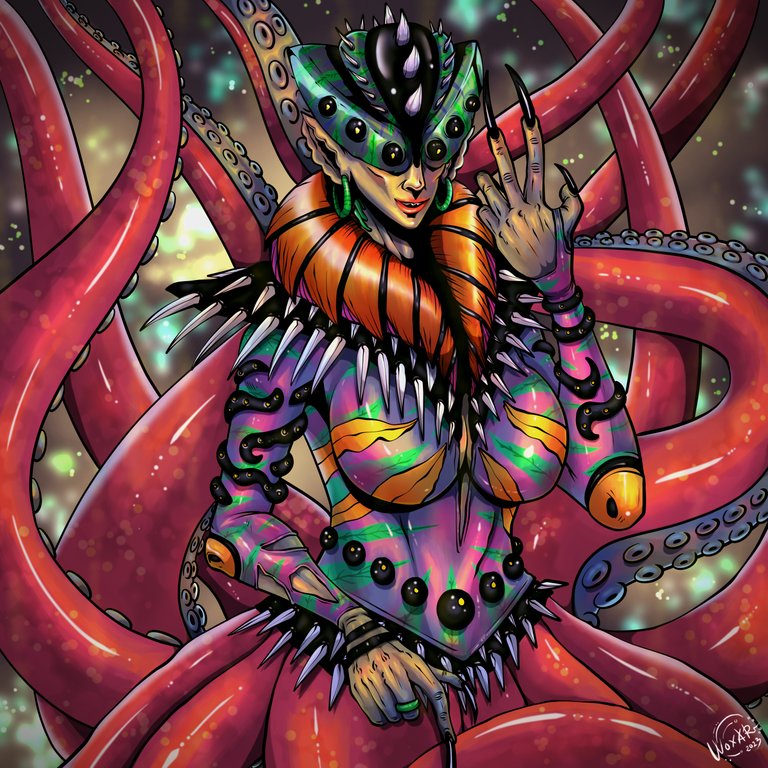 Thank you for visiting my blog this time.
And until we meet again, take care of your health, friends.
---
---