Sadistic Clown Faced Monsters of the Japanese Empire, Digital Art
Hello friends!
How are you all today?
I hope you are happy and blessed by God in all activities in your life.
In this post, I tell the story of a criminal with a clown face who was cursed to become a monster by a hermit so that he would regret having committed a crime and reflect on all his mistakes.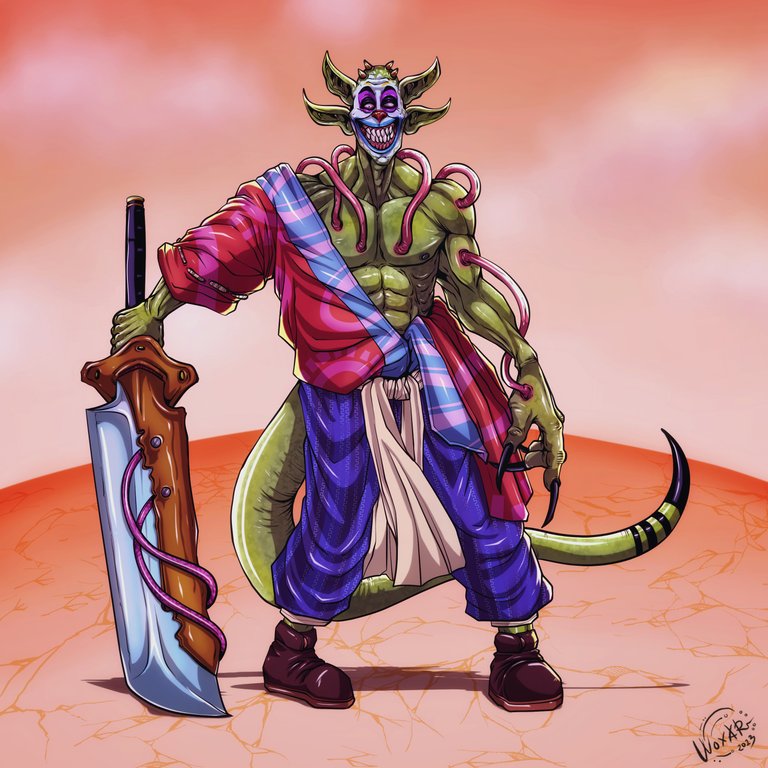 And the setting of the story is in the Japanese imperial era in the past.
However, instead of repenting because he had been cursed to become a monster, he instead took advantage of the monster's stronger physique to be able to kill as many as he liked, with a large sword in his right hand and also claws in his left hand and a tail that could throw humans to death. this is a very real threat.
Finally, the Japanese imperial clans united to fight this clown monster.
But, did they succeed in killing this creature?
I hope you like my content this time, and thank you for supporting me in this community.
Tools I use:
Windows 7 computer, Wacom Cintiq 13HD and Clip Studio Paint.
Stages from Sketching to Coloring: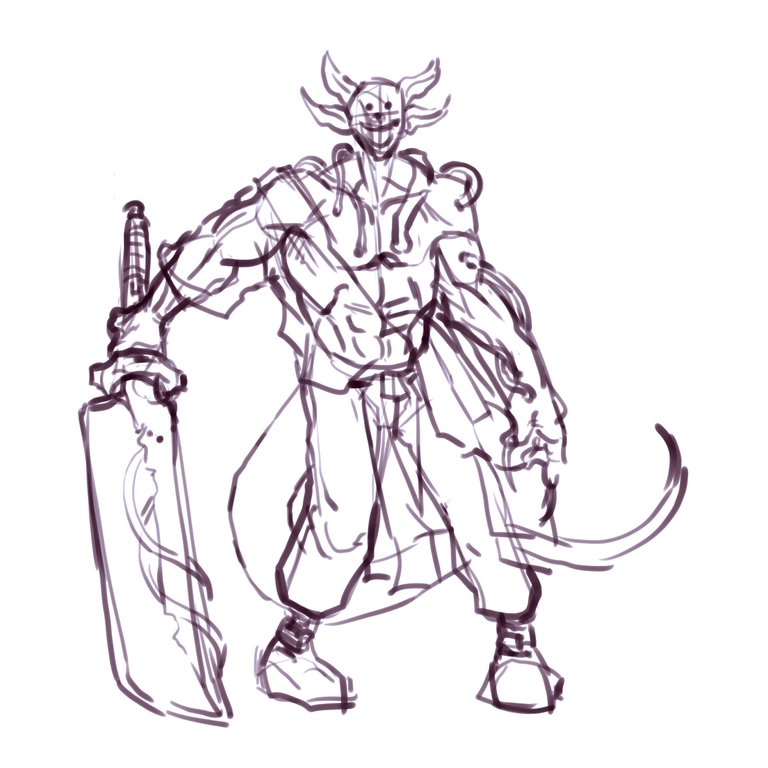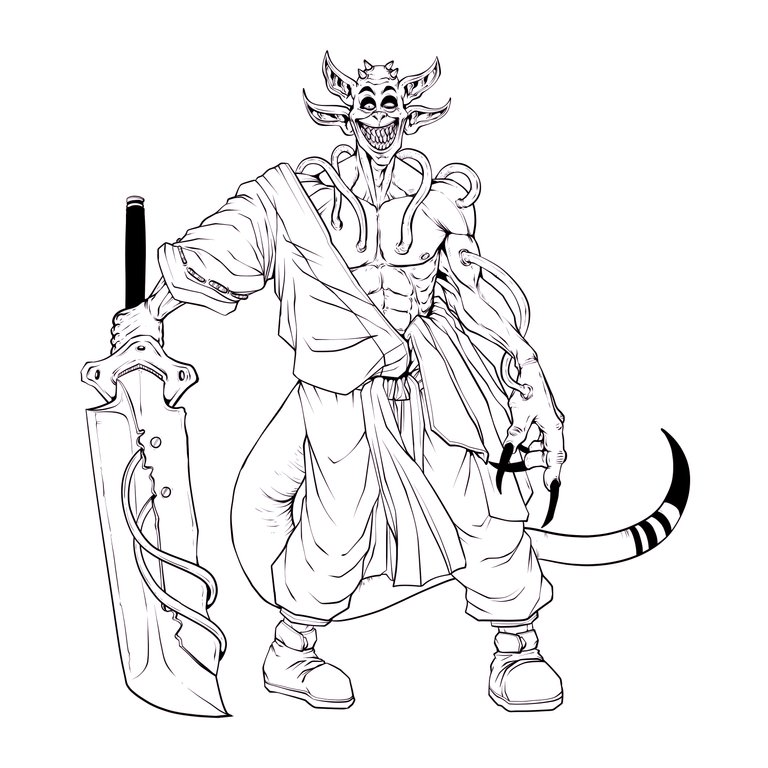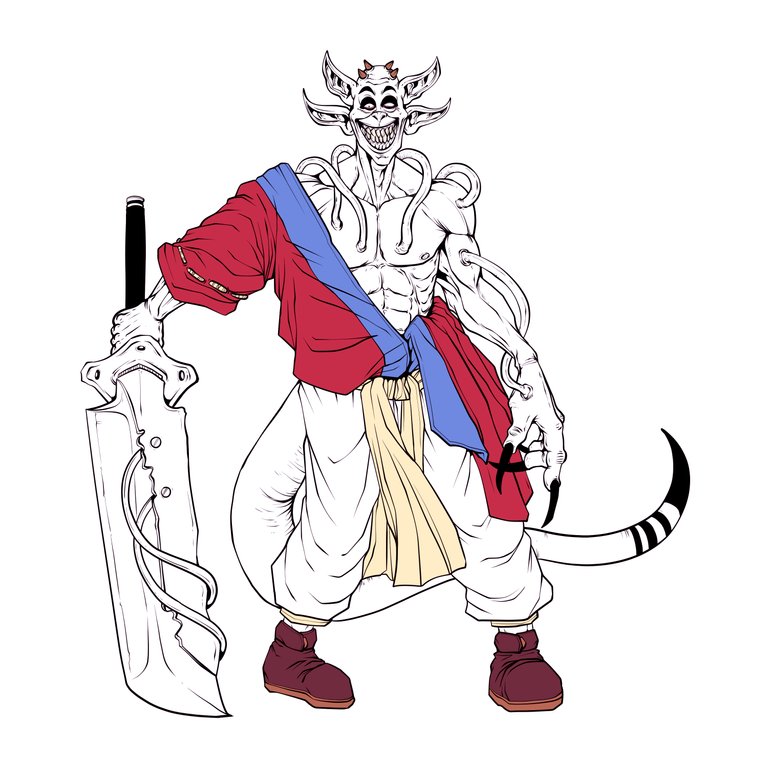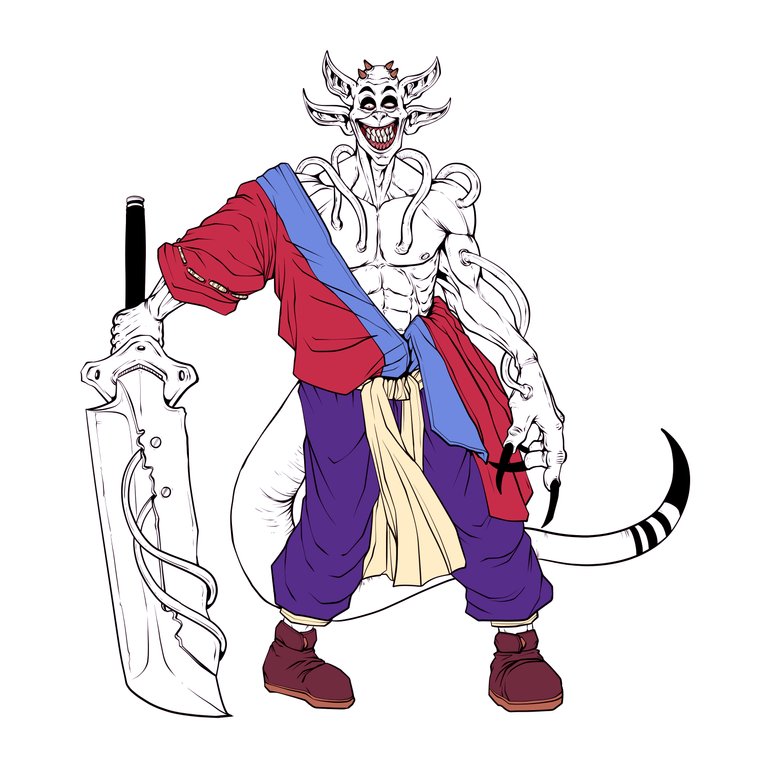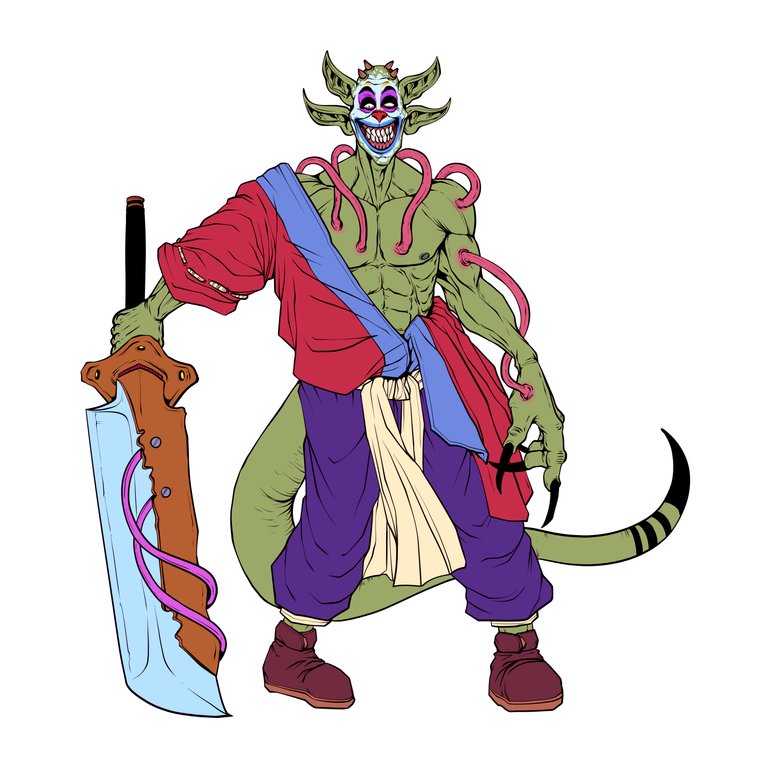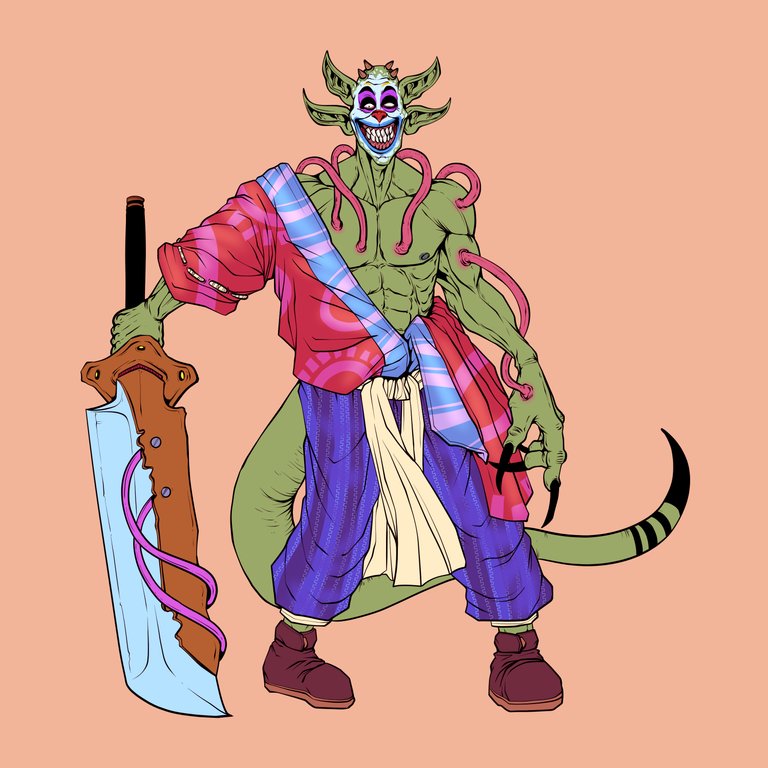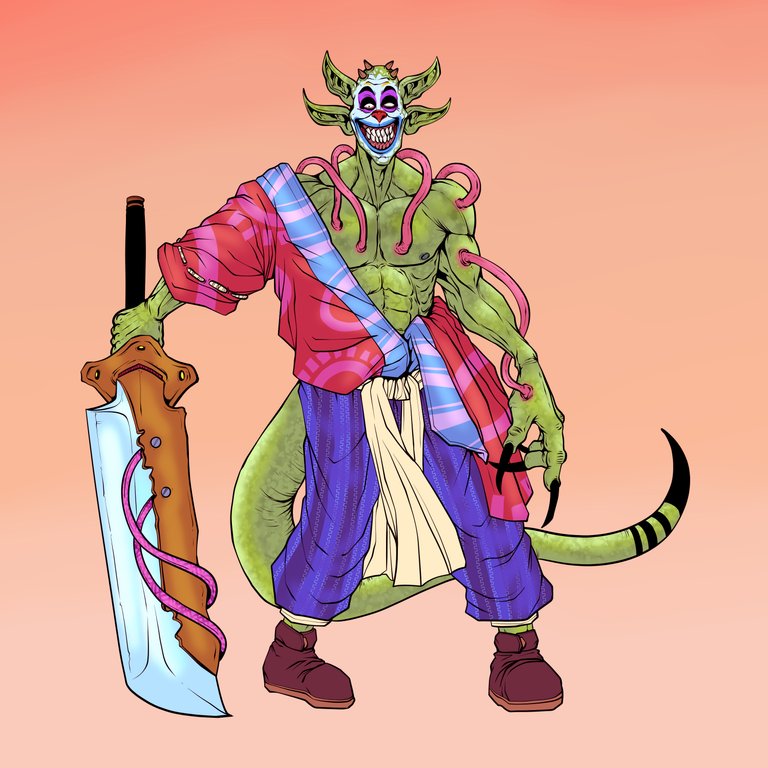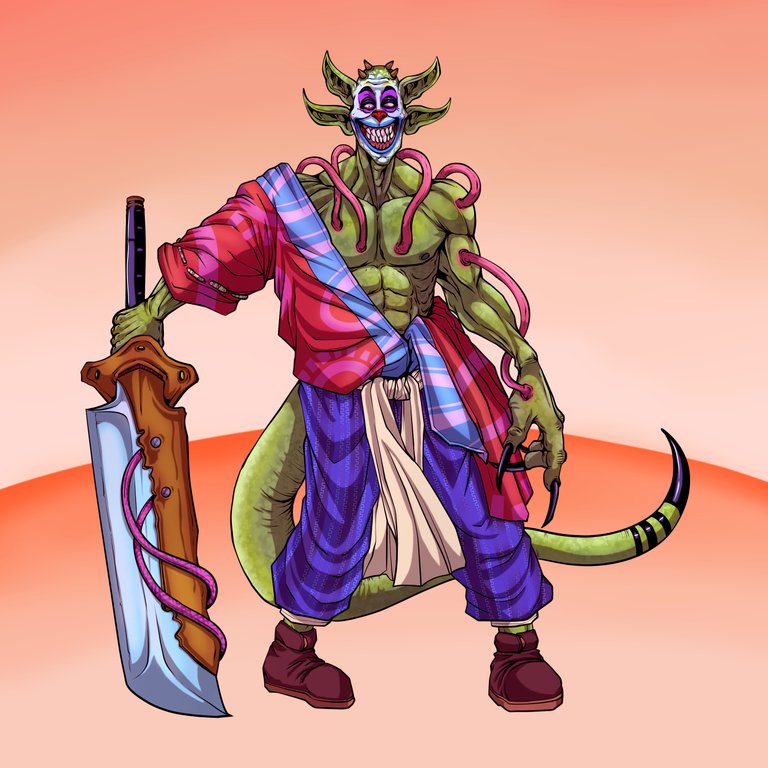 Final rendering result: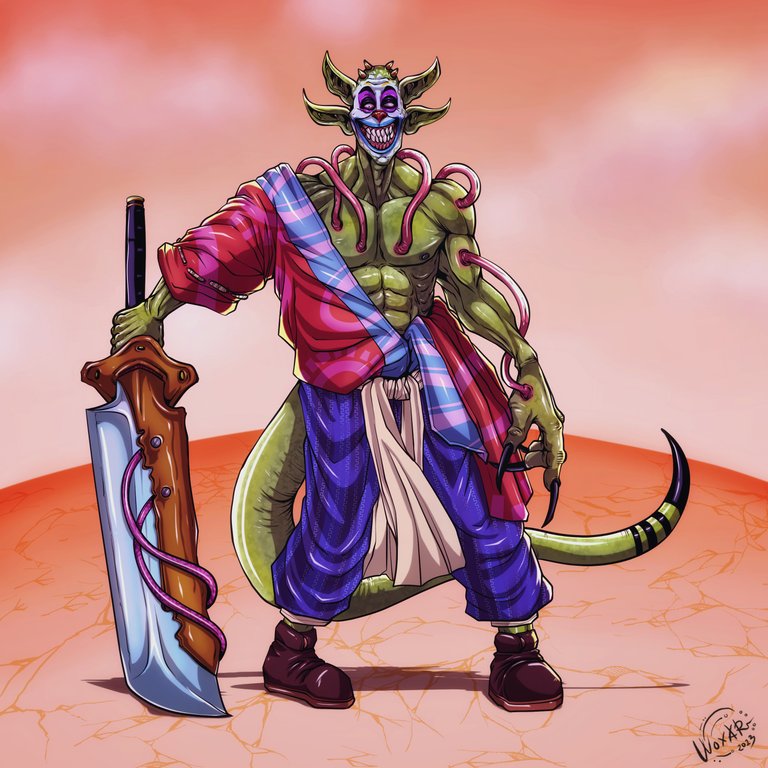 Thank you for visiting my blog this time.
And until we meet again, take care of your health, friends.
---
---