Wednesday walk - behind scenes of barista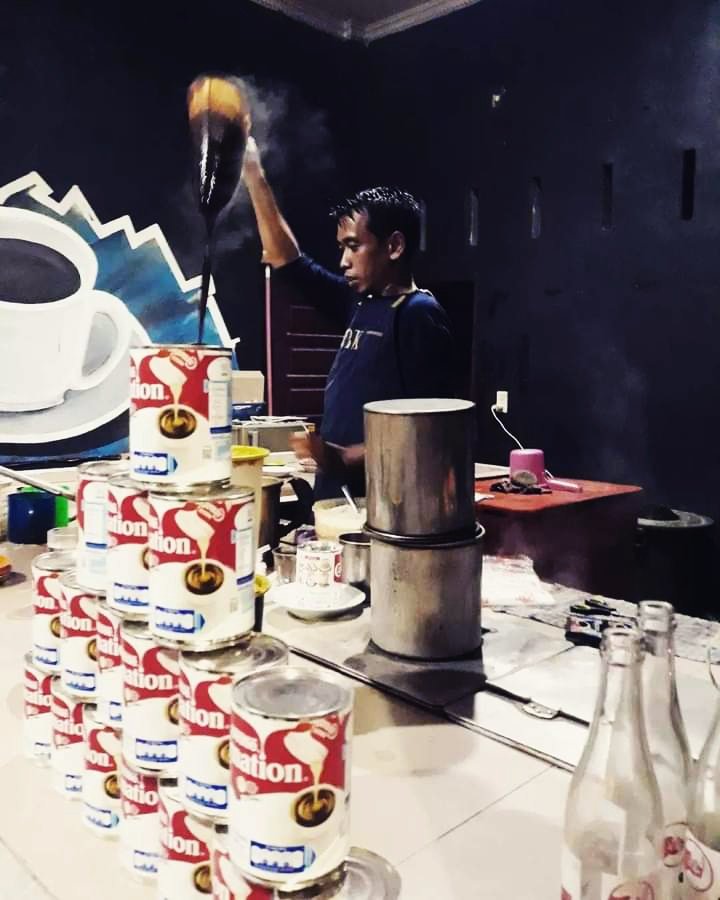 ---
---
Nighttime provided a night's rest for most working but not for a barista who always served to make and prepare the best coffee for the connoisseur of the night. Seeing her skills as a barista makes no doubt about how she performs delicious black coffee with mortar and sieve because both techniques result in better quality and quality coffee.
Coffee day becomes one that has a unique way of making it. At first the coffee will be stirred in a large pan and given hot water and then the quality of the coffee will be lifted to give the original flavor of the coffee from the filtered beans over and over and over again, believing that the higher the filter filter will produce the better quality of the coffee and bring out the original aroma from the coffee.
For topping would normally be given a supplement of sweetened condensed milk asan adder of the coffee produced, black coffee mixed with sweetened condensed milk would make milk that had a strong flavor or was commonly our favorite beverage in the first place.
---
---