Wednesday Walk -- One day with coffee "KHOEP" Names
There is something unique about this afternoon, usually when we enjoy coffee in a cup that all its dishes are in a normal state where the lip of the glass is above and ready to catch a sweet, delicious cup of coffee water, but not this time how the coffee is served upside down and covered with a small dish that serves asa support or cover for the coffee to last and spill. The presentation of this coffee is very different from any other type of coffee because it is not only featured in its unique presentation but also used in an unusual way because it gives a different aroma. Inside the coffee beverage are rough, untreated grains of coffee and is done intentionally to give the sensation of drinking coffee different from others.
The way to enjoy the drink is to place a straw between the slit lip of the glass and then just breathe the breeze in to apply pressure, and the coffee beans in the drink slowly filter out from the side of the opening in the cup and then automatically filter the entire grain through a straw that makes the taste even more pleasant.
---
---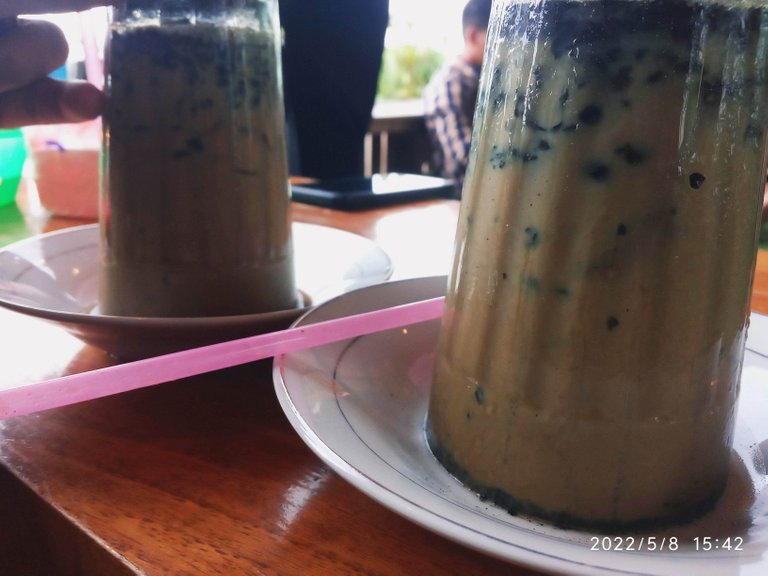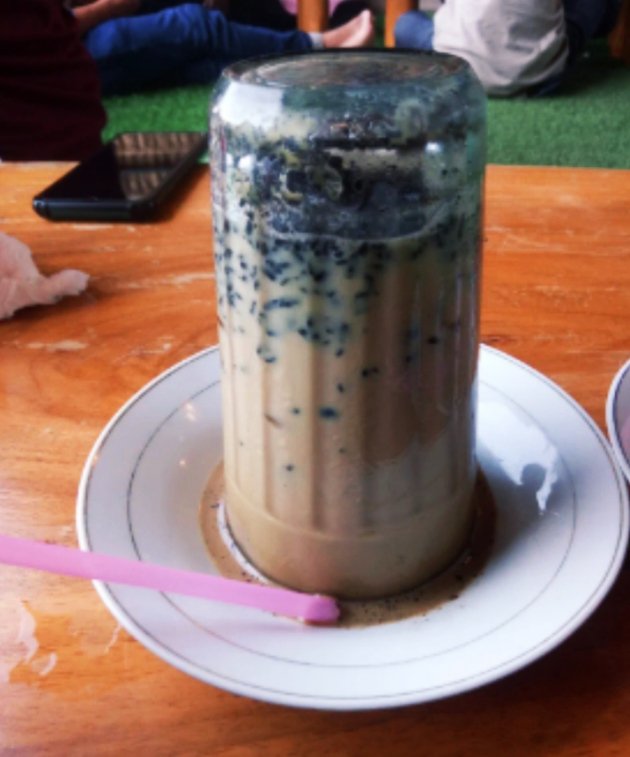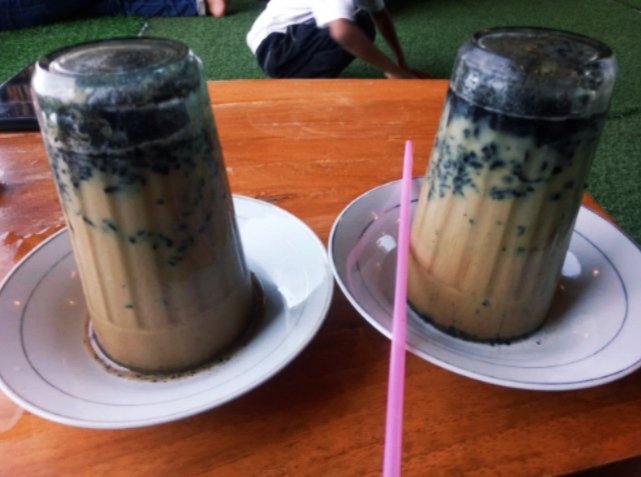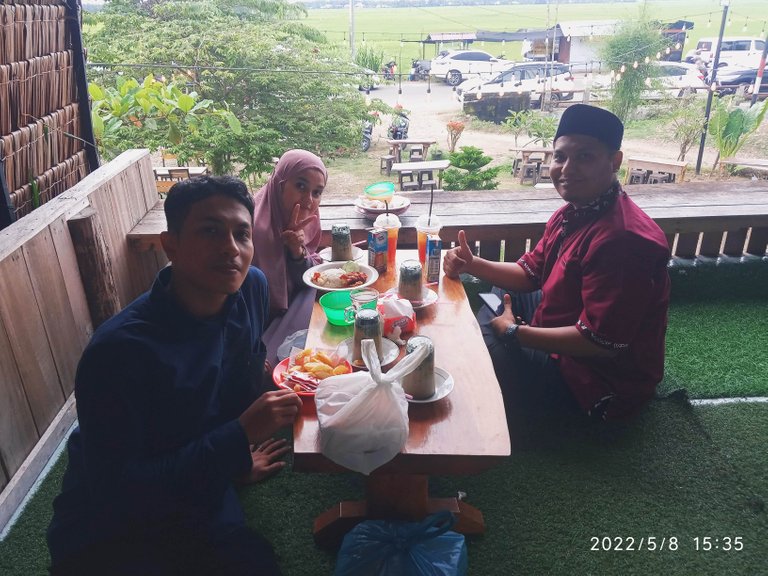 ---
In fact, It has long been known and witnessed this unique coffee presentation on social media facebook, twitter, instagram and some other social media, but it was only this afternoon that we took the time to visit and see firsthand the coffee sensation in this unique style on a one-hour walk.
---
---