The husle is Real
Hello hivers,
it's been a long time since I visited here. With hope you are all fine? I have been so busy with work. Anyway, today is my off day and I am glad at least I get to rest and connect with you all too.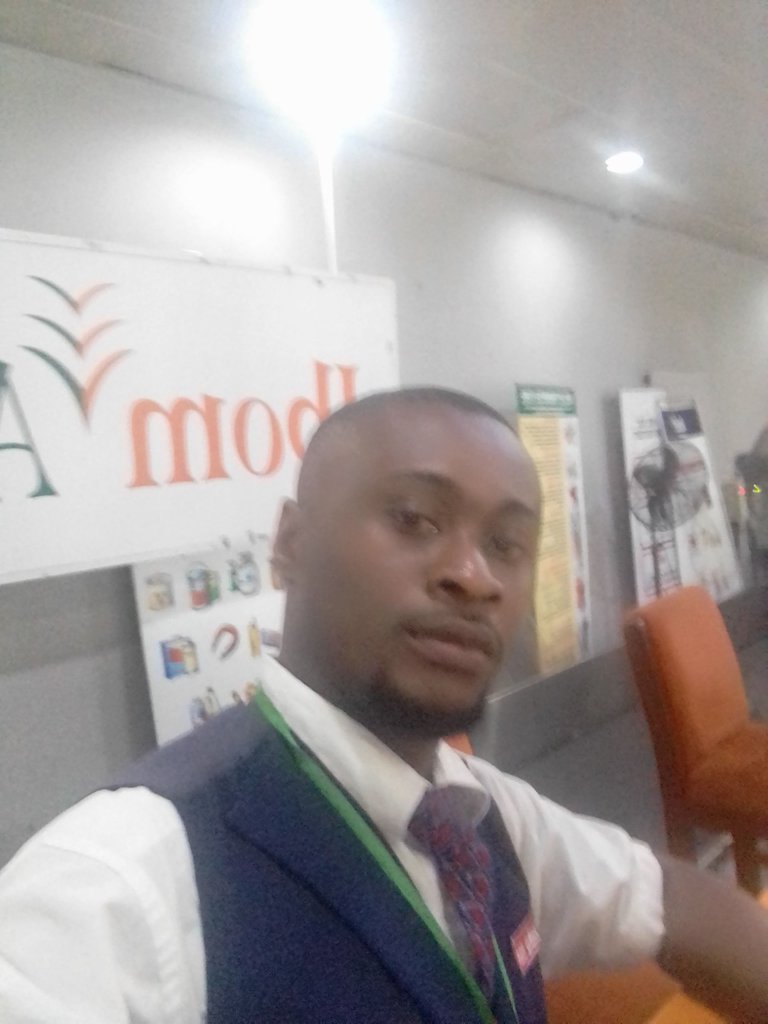 My kind of work is very demanding and stressful too. I work with in the aviation sector and because flights move all the time, I have to always be at work. I would also add that it is quite a sensitive and risky job too. So as a worker, you are expected to be smart and very active to avoid any kind of trouble.
There was an accident that happened at work which led to changes in our flight schedule. This has made our operations fall into sometimes at night. And what this means is that i have to be at work till the last flight takes off. Even if its midnight, i have to be patient to wait. I don't find this funny sometimes but then i have no choice because this is the work that puts food on my table.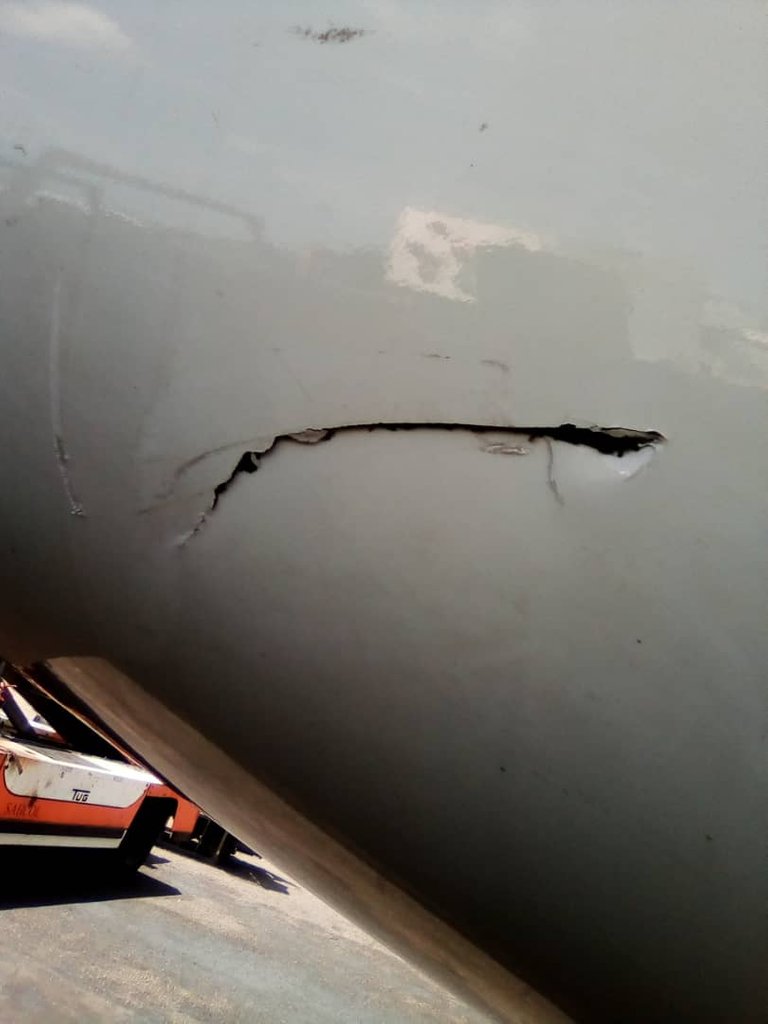 Just this afternoon, as a flight landed, one of the truck drivers whose job is to evacuate belongings from the plane mistakenly hit the plane.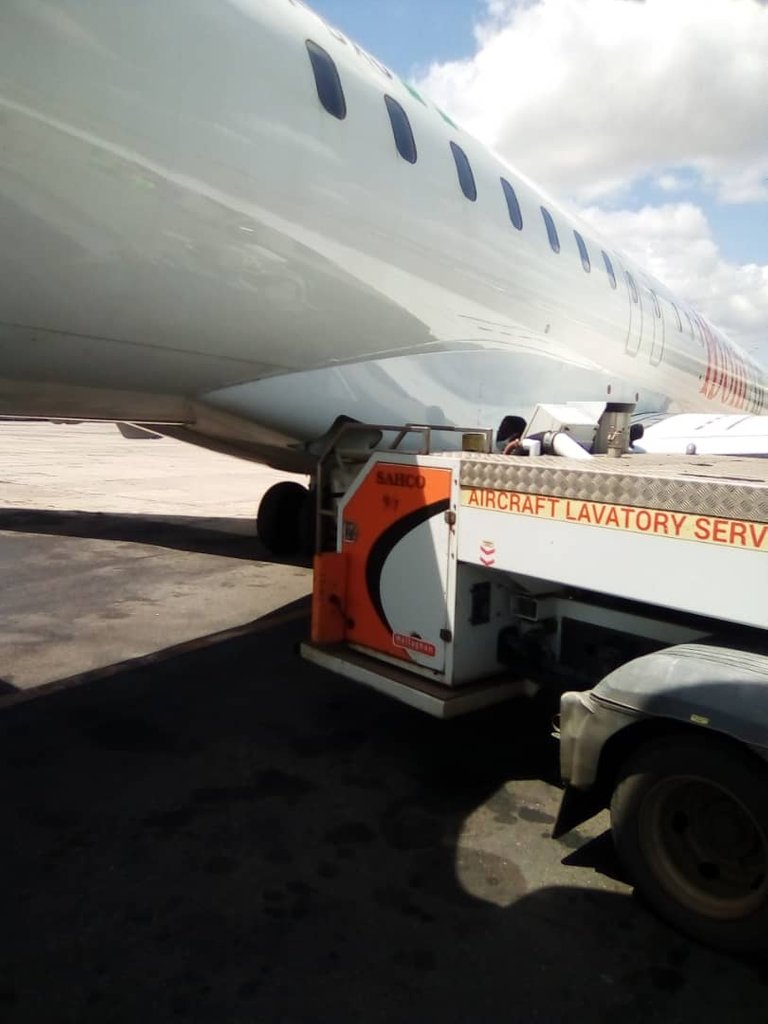 Hi
This threw everyone of us off balance because it meant that the plane would be grounded for a long time. We already sent two of our planes to Egypt and we are hoping to get them back any moment from now. Now when this happened, the truck driver didn't know what to do.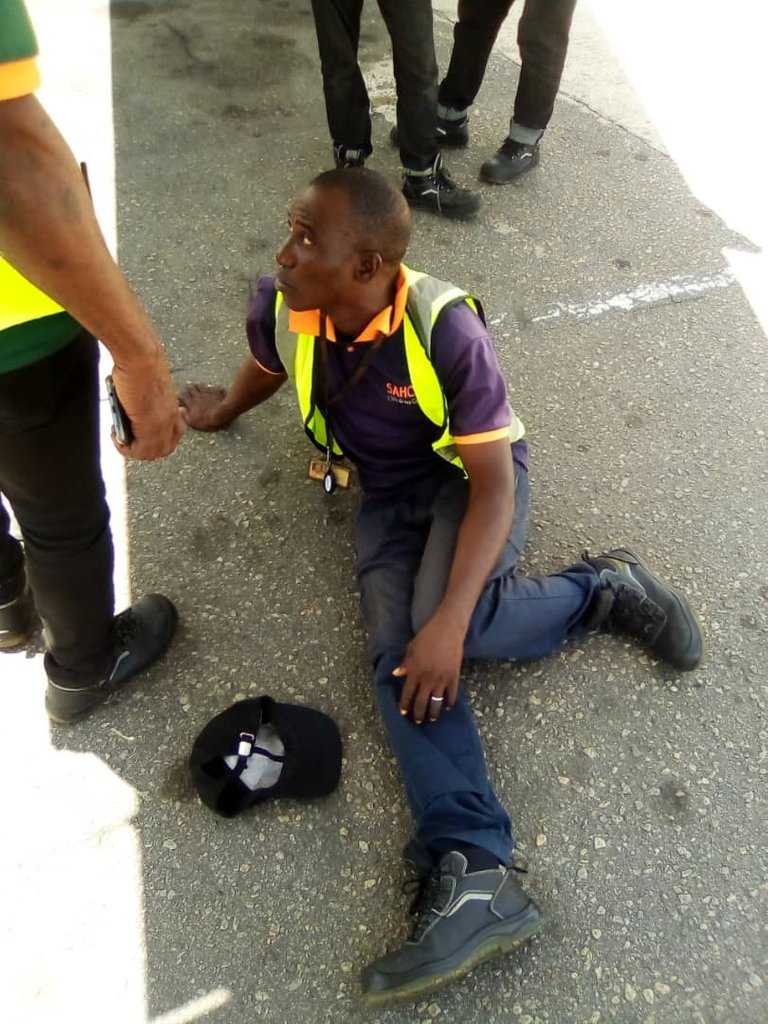 He just came down from the truck and sat on the ground because this obviously meant that his job was over.
Whatever made him loose concentration is what we cannot explain. We later found out that he had issues with his wife before leaving the house and it made him loose concentration. I am wondering if that is an excuse for such carelessness. I mean if you aren't emotionally fut to work, is it not proper to at least step aside and let a colleague work on your behalf. You can switch time for each other.
This has caused a lot of panic for everyone as my company is left with just two planes. We have cancelled we flights and our customers are not happy. I am praying that this won't affect our patronage soon. We are currently waiting for the next step from the manager of our company. I hope we get to a reasonable resolution.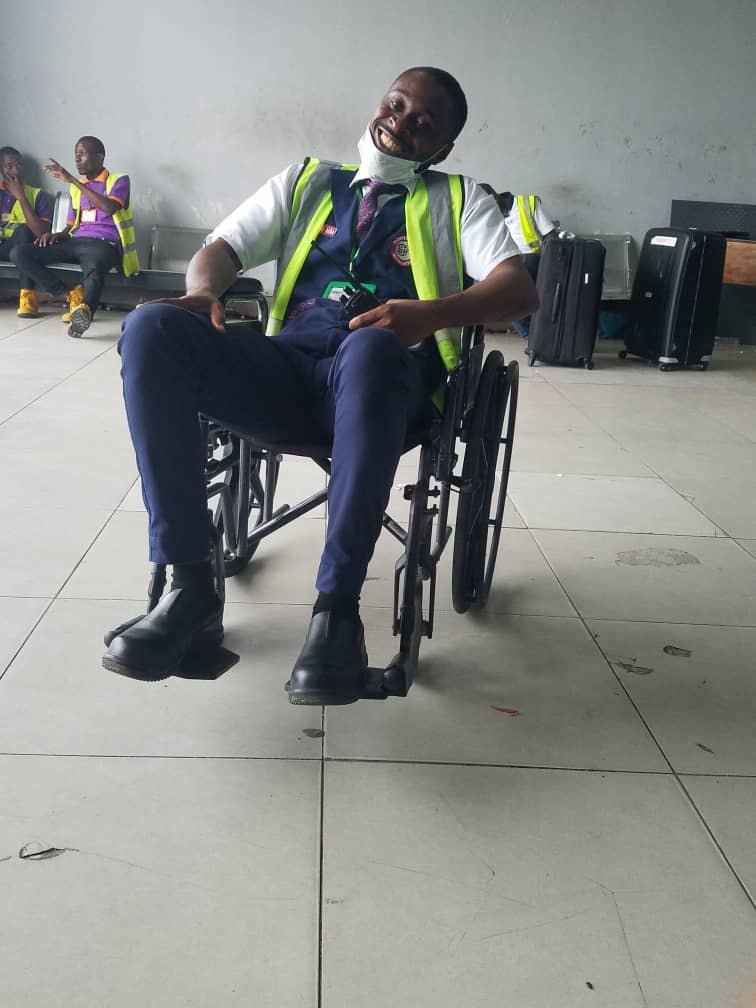 Meanwhile, as i decided to chill and calm my nerves, I saw this wheelchair which we use to carry our customers who are physically challenged. I sat on one of them and surprisingly, I noticed some weird reactions around me.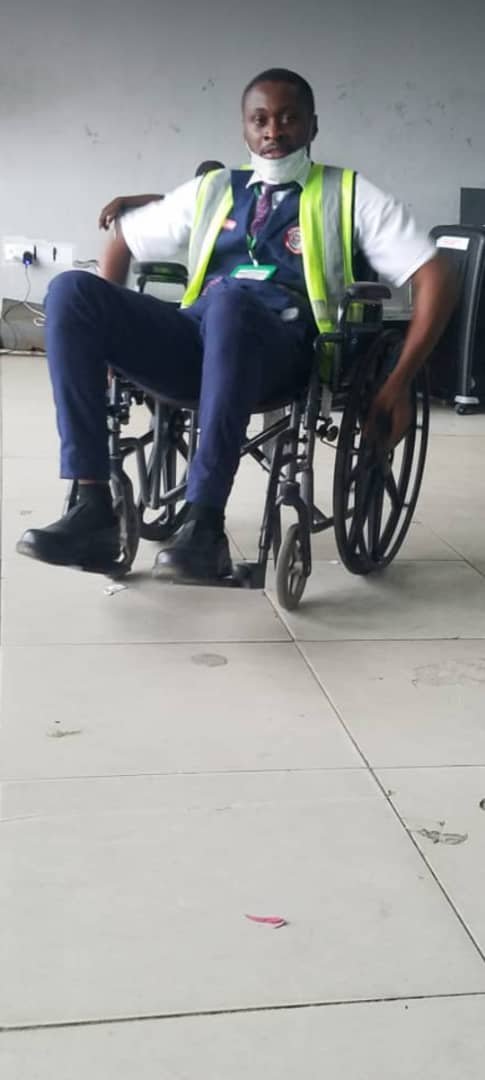 Someone asked me why I was sitting on a wheelchair because to him, it means I am calling the spirit of cripples to me. I got scared at first but on a second thought, I didn't see anything wrong with it.
I think what you believe in matters a lot. As I sat there, I thought if the physically challenged persons and imagined what they always go through being carried about. Not being able to walk on your two legs and move around the way you want without assistance is a huge set back. I pray everyone in this situation find the comfort they need.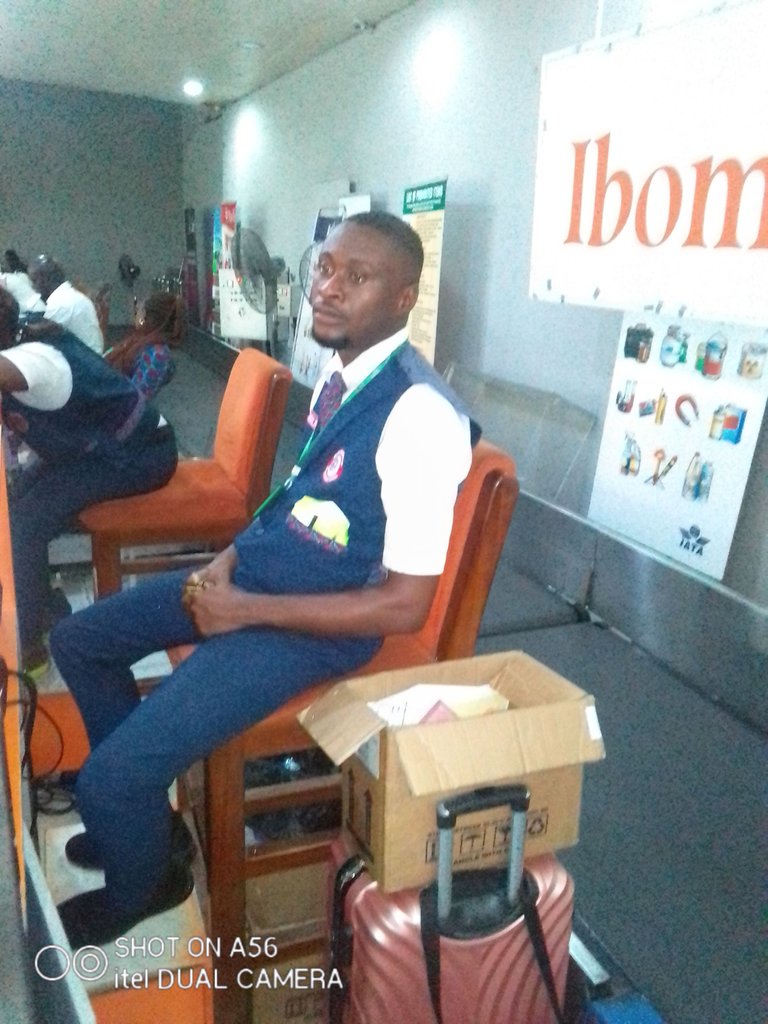 I am right here waiting for the outcome of the managers meeting. I hope I get to hear a good news before the end of the day too.
Thank you for reading
See you again
---
---