Feathered Friends SMAP Contest Entry - A Baby Cardinal Visit
This is my entry for the Feathered Friends - Show Me A Photo Contest Round 76 which is hosted by @nelinoeva! The theme for this round is "Young Birds - Fledglings". You can learn more about the contest and how to enter HERE!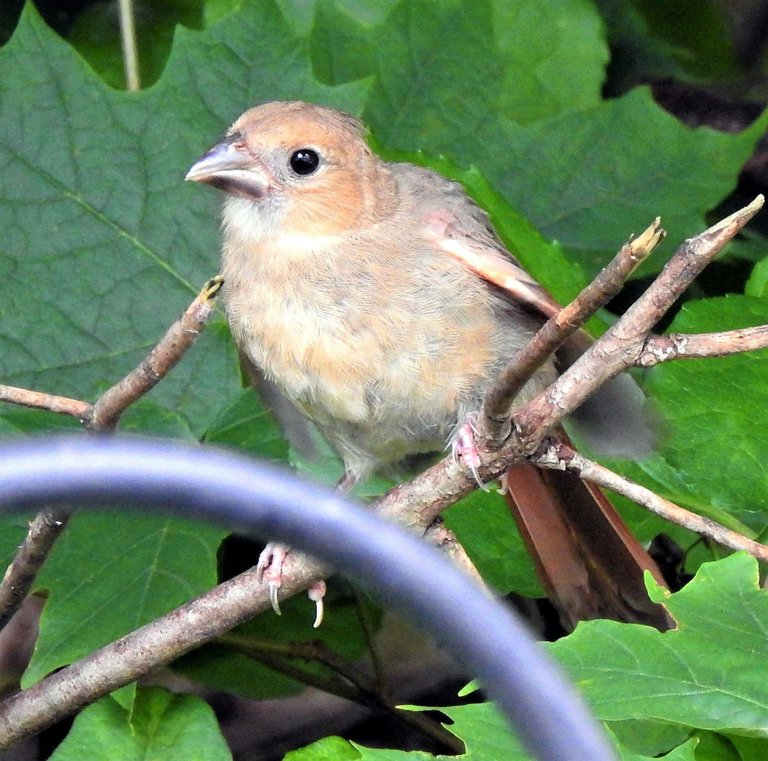 I was by my window when I heard some loud squawking coming from the trees by the bird feeders. I saw what I thought, for a minute, was the male and female Cardinals. As it turned out the female (I think she is a she) Cardinal was the baby with the male daddy Cardinal who was tending to her. The mother Cardinal was nearby as well.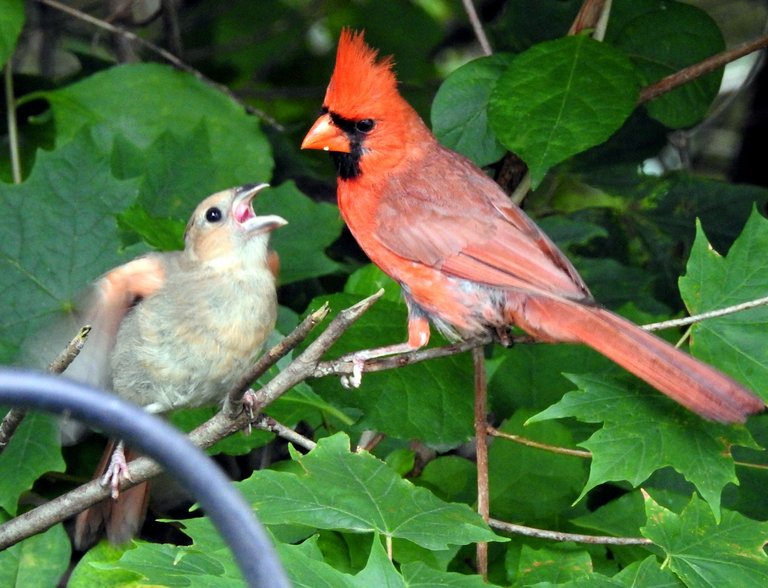 I really felt Blessed to see the love that the male Cardinal was showing towards his little girl. She was making quite a "racket" with her crying and flapping of her wings.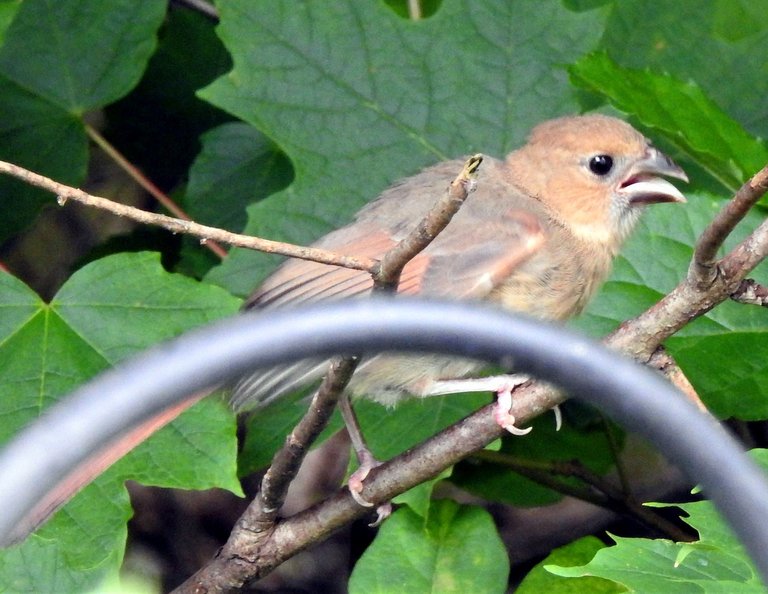 Her father was very attentive and would fly to the feeder to get her some seed and feed it to her. He did this a number of times.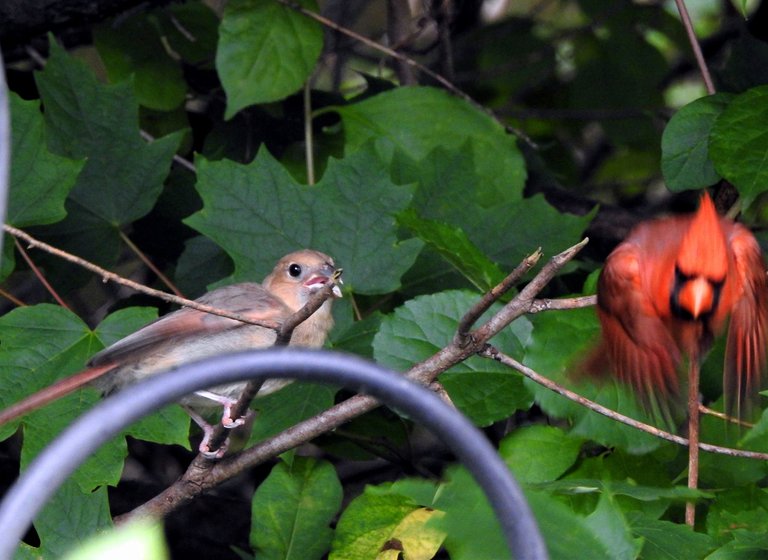 When I first saw them they were more hidden in the trees ...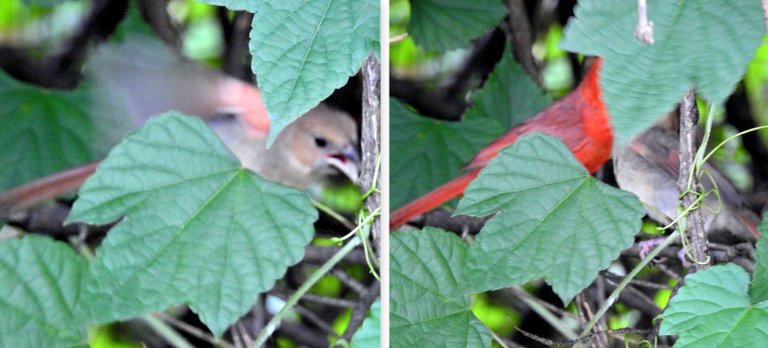 ... but, luckily, they came out of the trees enough for me to get a better view of this loving interaction.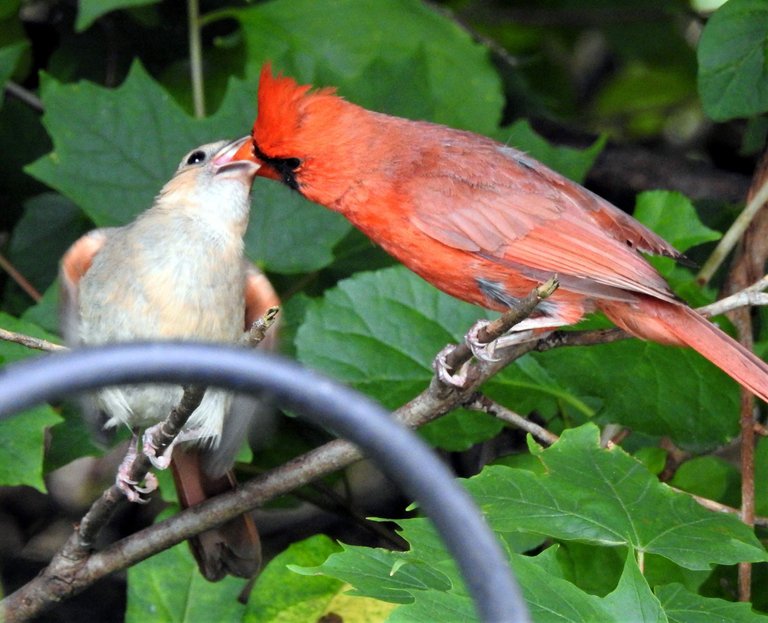 He was also guarded and was looking around for any signs of danger.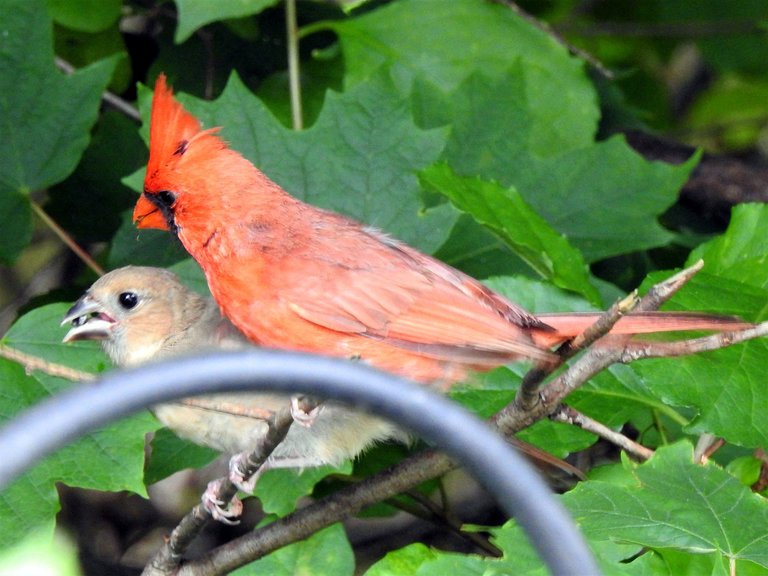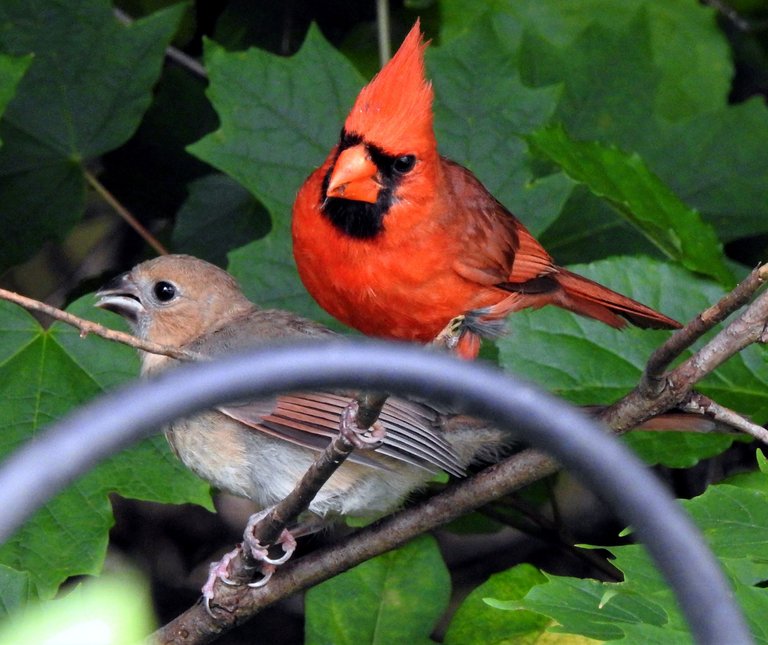 The mother Cardinal flew to the feeder just a little while later and also kept a guarded eye on the situation.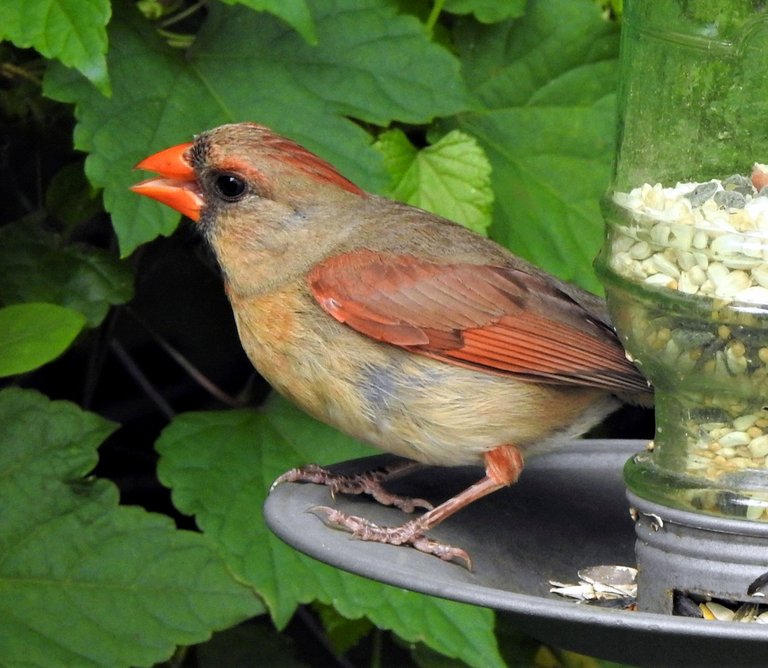 I do believe this is a male and female Cardinal that visit daily and on this visit they had brought their baby to the feeders. I've seen the mom and dad return alone several times since they brought their baby Cardinal to visit. My hope is that she is alive and well. Birds, especially the young ones, have many other birds and animals that can harm them as they are learning to fly and such. Not to mention just getting hurt while learning to fly or by a passing vehicle. I can only hope for the best for the little one as like most little ones they grow up and leave the nest to make a life and a family of their own. 💖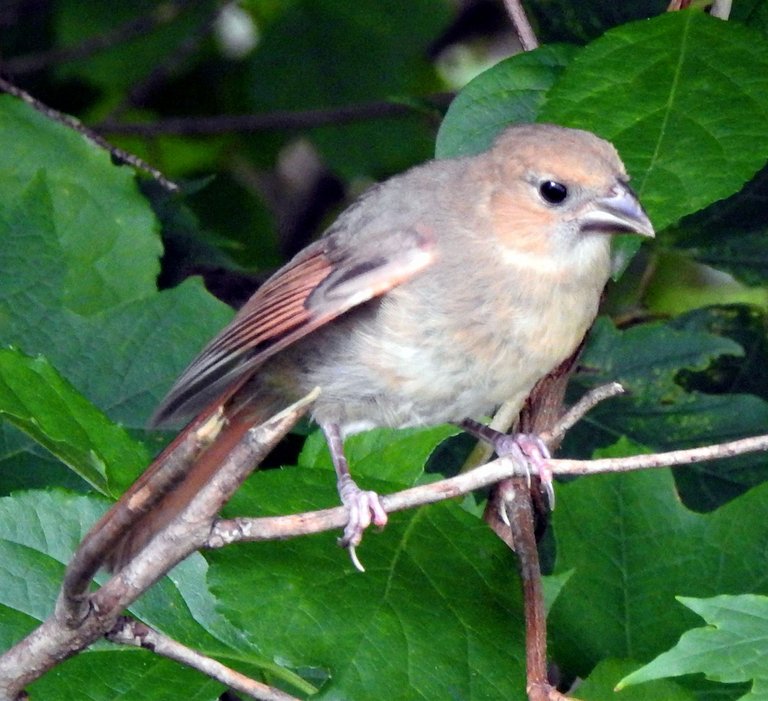 Ps: I only just took my photos within the last week so I'm thankful for the timing and just seeing this beautiful Cardinal family. I also made the baby Cardinal by herself my entry as to keep the focus on her (since that was the theme) even though the interaction with her daddy Cardinal was especially beautiful to see! 😊
All photos and text by me @deerjay. All rights reserved.

---
---