Monomad Challenge - Squirrel "Clutching"
This is my entry for the #monomad challenge by @monochromes! You can read more about the contest and how to enter HERE!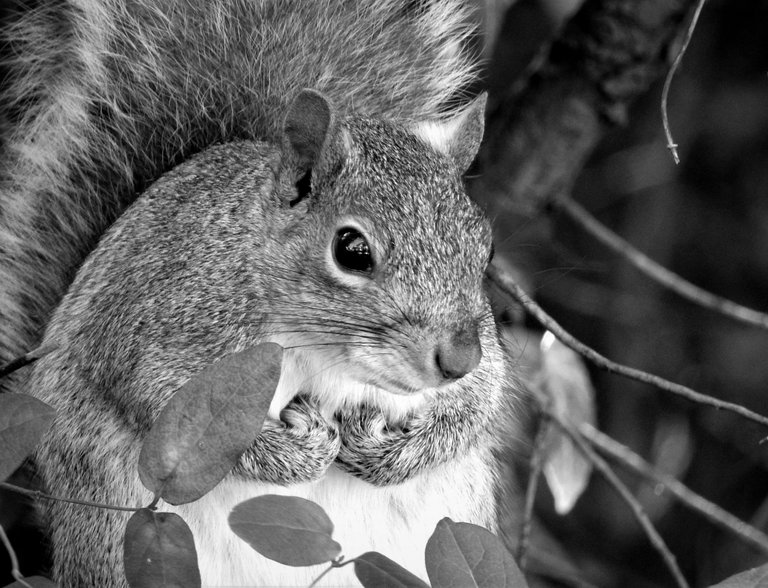 I've been catching this squirrel out by the bird feeders lately. Luckily, he or she didn't scamper away when I opened the window to snap a few pics. He even stayed in the same spot for a few minutes. I haven't actually seen him eating any seeds out of the bird feeders so perhaps he doesn't care for the seeds that I fill them with and just comes by to see if there is anything new in them. The squirrel does look "healthy" though.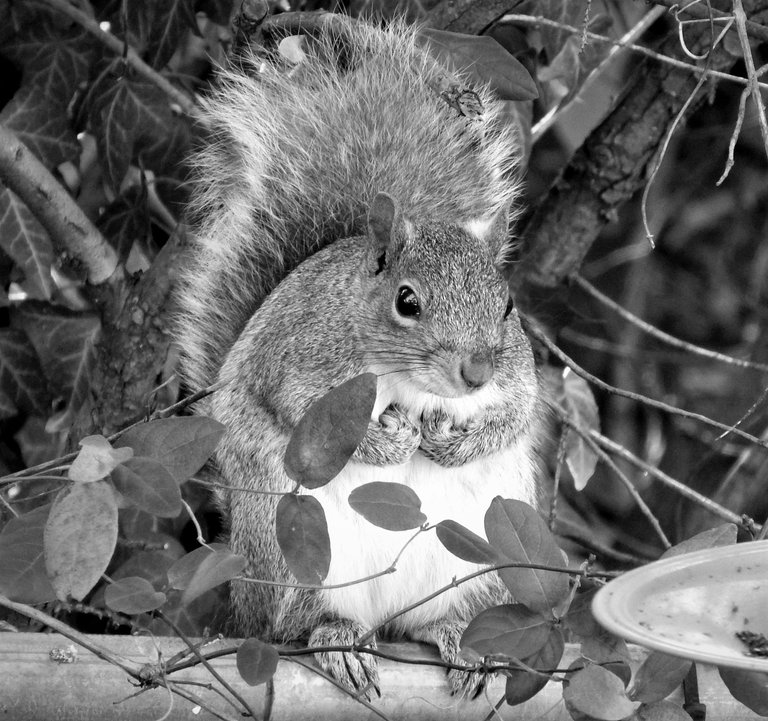 I do love seeing the squirrels when they hold their little paws up like this as if "clutching pearls". I can almost hear them talking with a Oliver Twist British accent saying, "please kind sir, could you spare a peanut for a poor squirrel such as I". Lol .. I guess sometimes I do feel the need to amuse myself with such silly thoughts. Hmm .. perhaps also I need to really get out more! 😏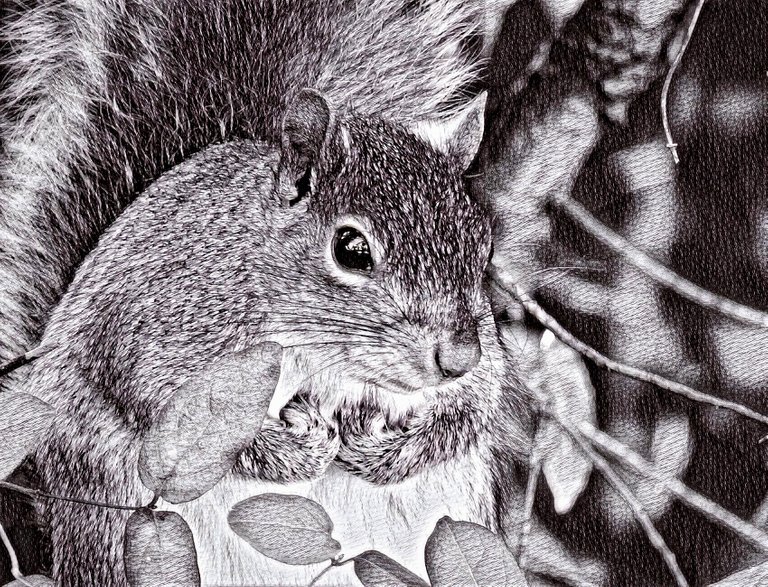 Thank you @brumest, @ewkaw and @monochromes for #monomad!!
All photos and text by me @deerjay. All rights reserved.

---
---