The Morning's Light On Snow
We got a few inches of snow overnight here so the following are some photos that I took this morning. The sunlight was shining down and through the trees which I thought made for some pretty photos. The little specks in the first photo are from the snow being blown about by the wind.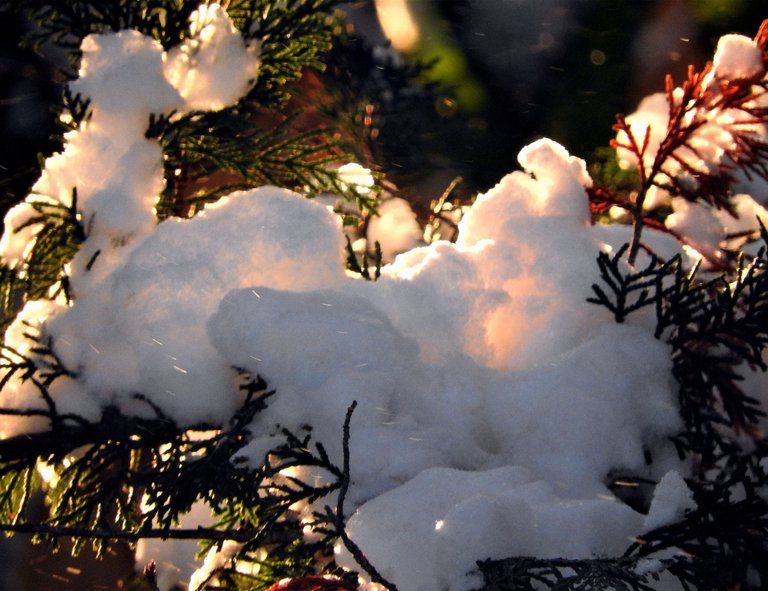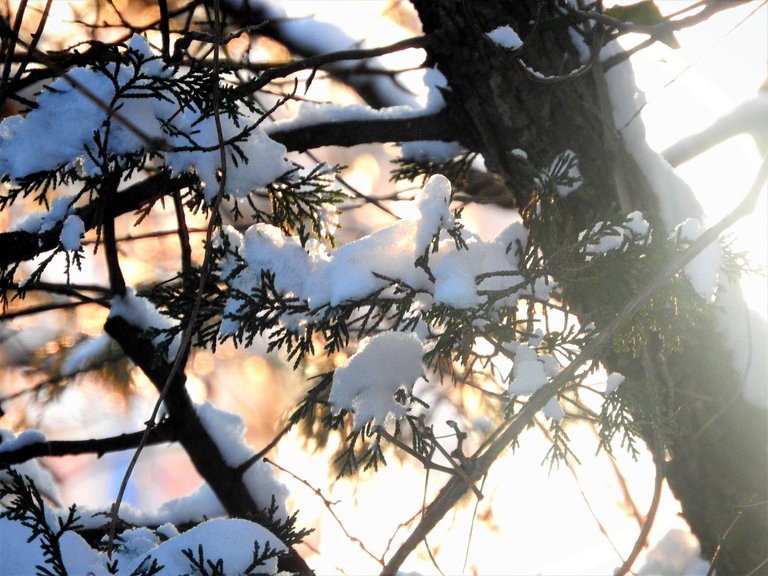 This is a photo I took of a big Evergreen tree across the street. The higher branches were already heavy with pine cones. I'm sure the snow added a little more droop to the branches as well.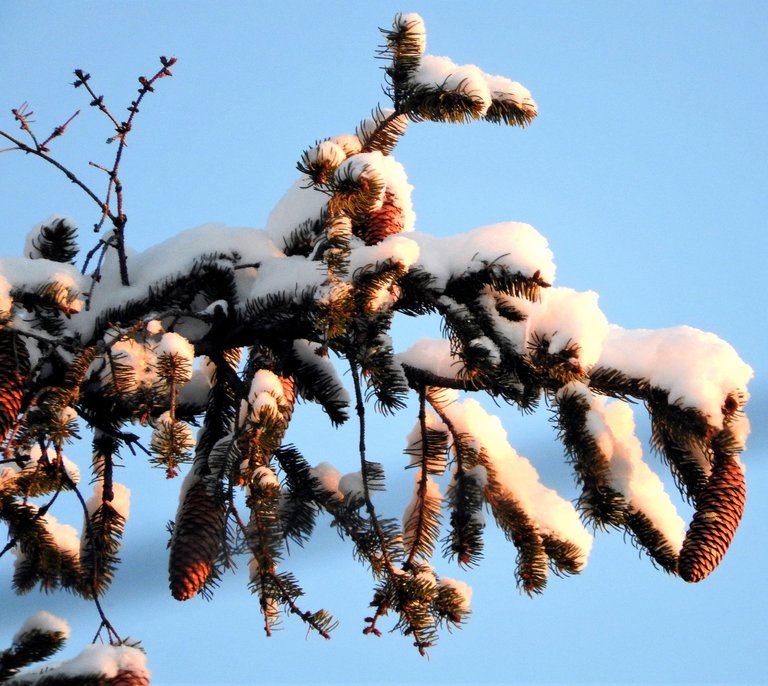 Here, the sunlight was shining on the snow and just behind some green leaves that I believe are from a vine on the other side of our fence here.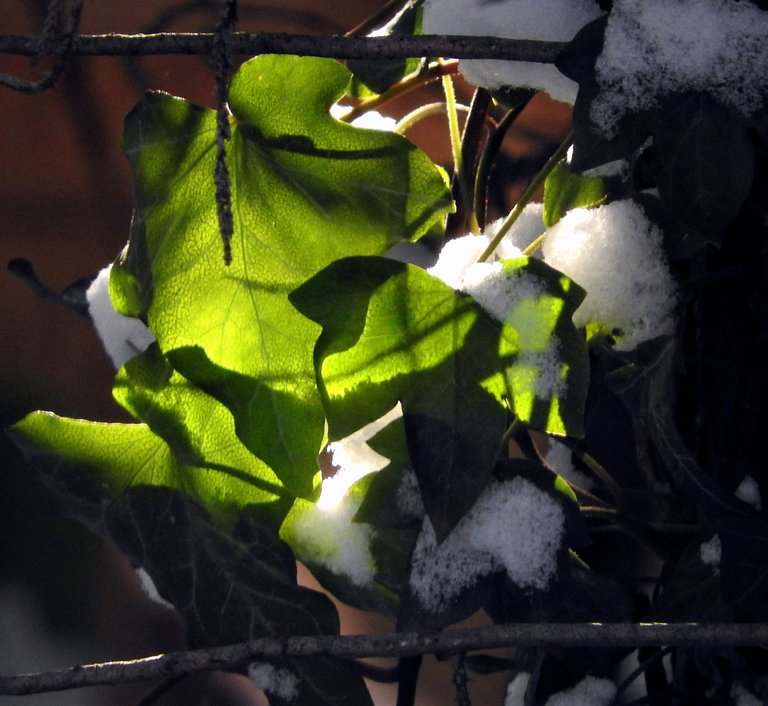 The snow had stopped falling in the early morning but the wind has kept blowing it all around since it stopped. I took photos from my front porch and a window in my home. I called it quits though when a huge gust of wind blew quite a bit of snow in on me. I didn't mind that so much but with the wind it made it extremely chilly and that was with a jacket on. I did take more photos though but I wanted to keep this one on just the way the morning's light looked on the snow.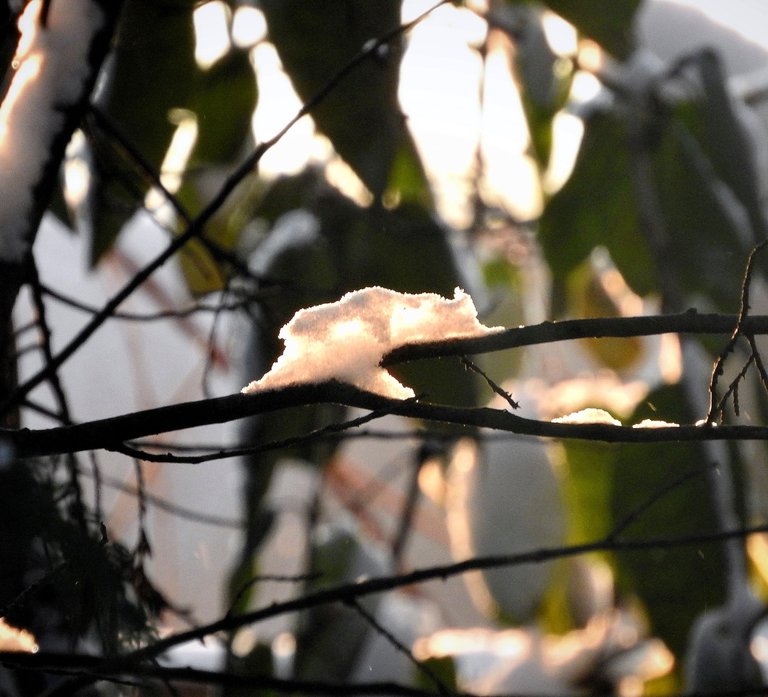 All photos and text by me @deerjay. All rights reserved.

---
---