Aug. 1, 22: Routine, PUM, AutomaticWin, ZombieRun, SM Season End, Fall Prep, TV, and Games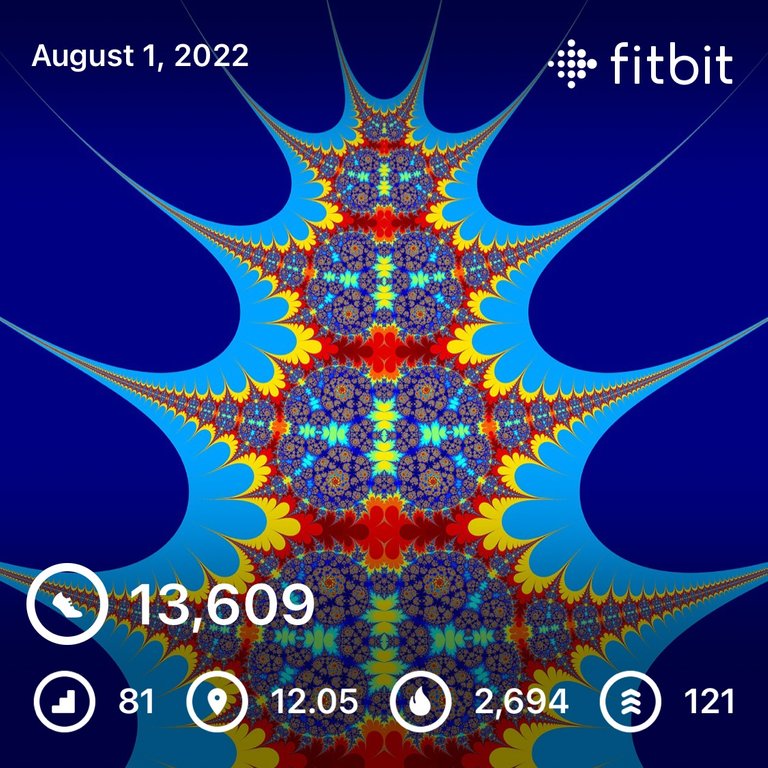 Another pretty solid night tonight. Made it eight to five and FitBit says only half an hour short. Although I didn't work on the computer (which was my goal for the day), I did quite a bit of other stuff. I did drag a little in the afternoon and actually laid down to take a nap, but never fell asleep or even turned the TV on, just played with my phone for a bit and got back up again. 👍
Got on with the usual morning routine and, as expected and precisely on queue, HIVE got dumped all over and erased the majority of the pump we got yesterday. For now we've still been holding a higher level than we were before, but we'll see if that's going to hold or not. I guess it was also noteworthy that I got another Power Up Month in the bag…that's all of them so far!
Otherwise, just all the usual stuff. Did some chatting on Discord, little curation, shift tokens around and stake, monitor the SOL market, and then started working on my post.
I got the skeleton done and it really started to bug me that it was still possible to get a #AutomaticWin if I headed out right away, and believe it or not I did (not only that, I actually went back in later and edited it to be a proper post 🤓).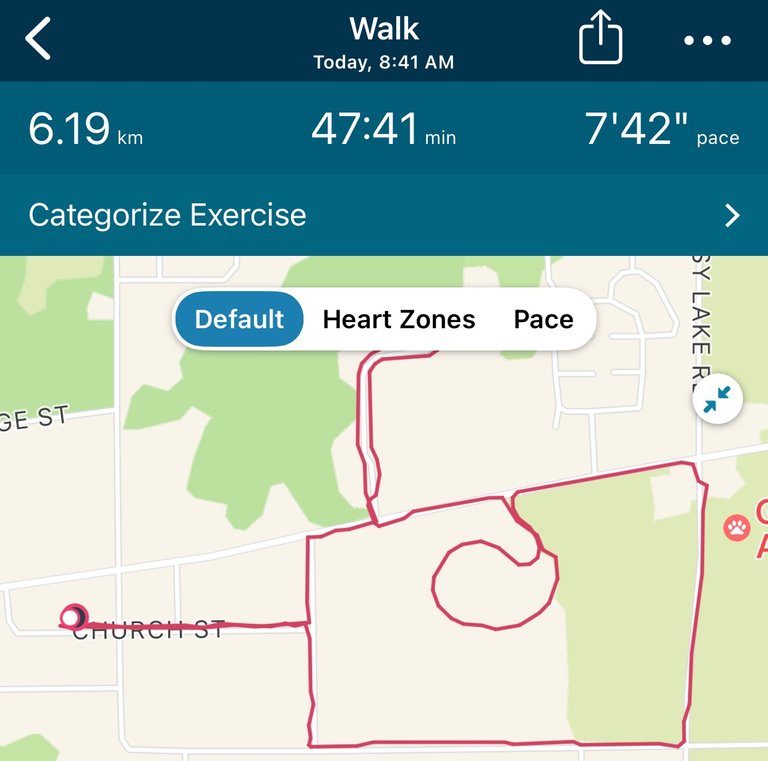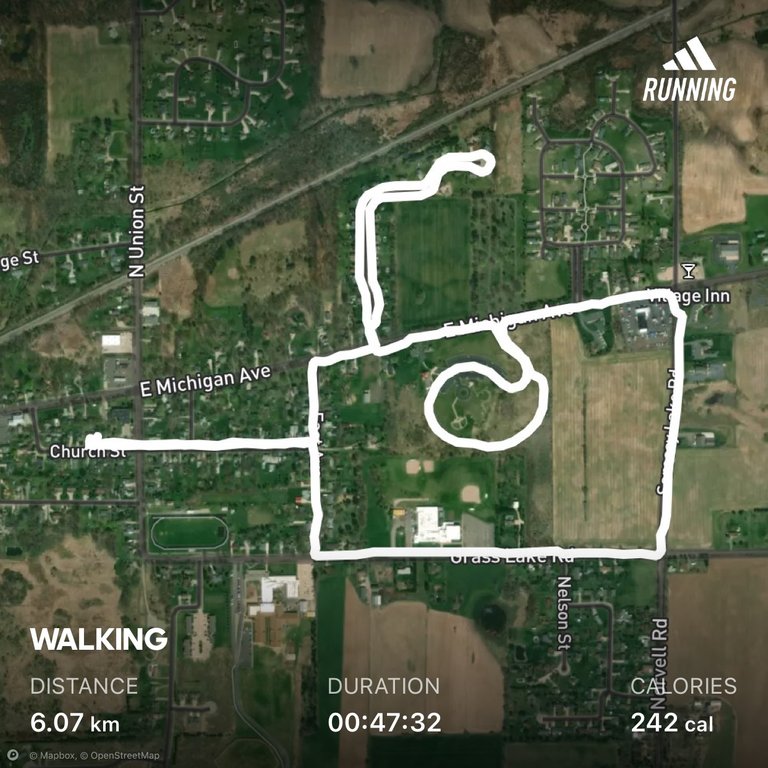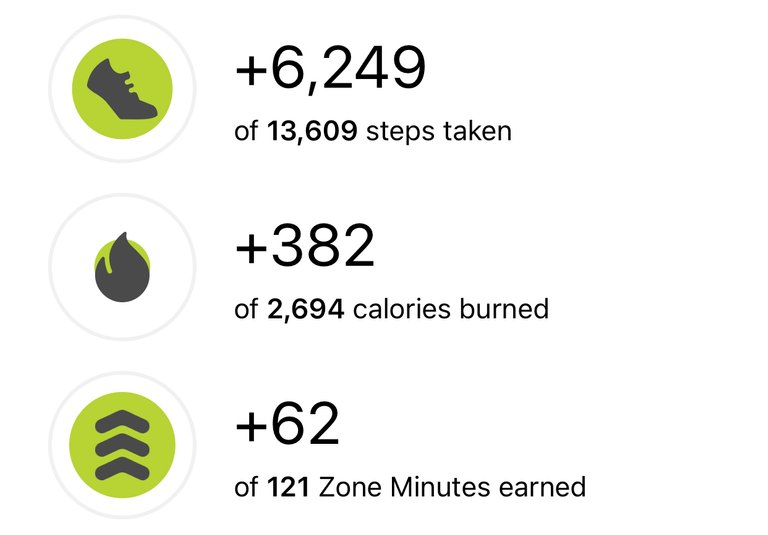 I decided to do another five kilometer Zombierun with the goal of keeping as good or better pace than yesterday. I ended up going over six and definitely nailed my lace goal. 💪 Had four zombies out today, and while they were tough I didn't get any warnings and evaded them all. Collected some more items and mission accomplished. 🏆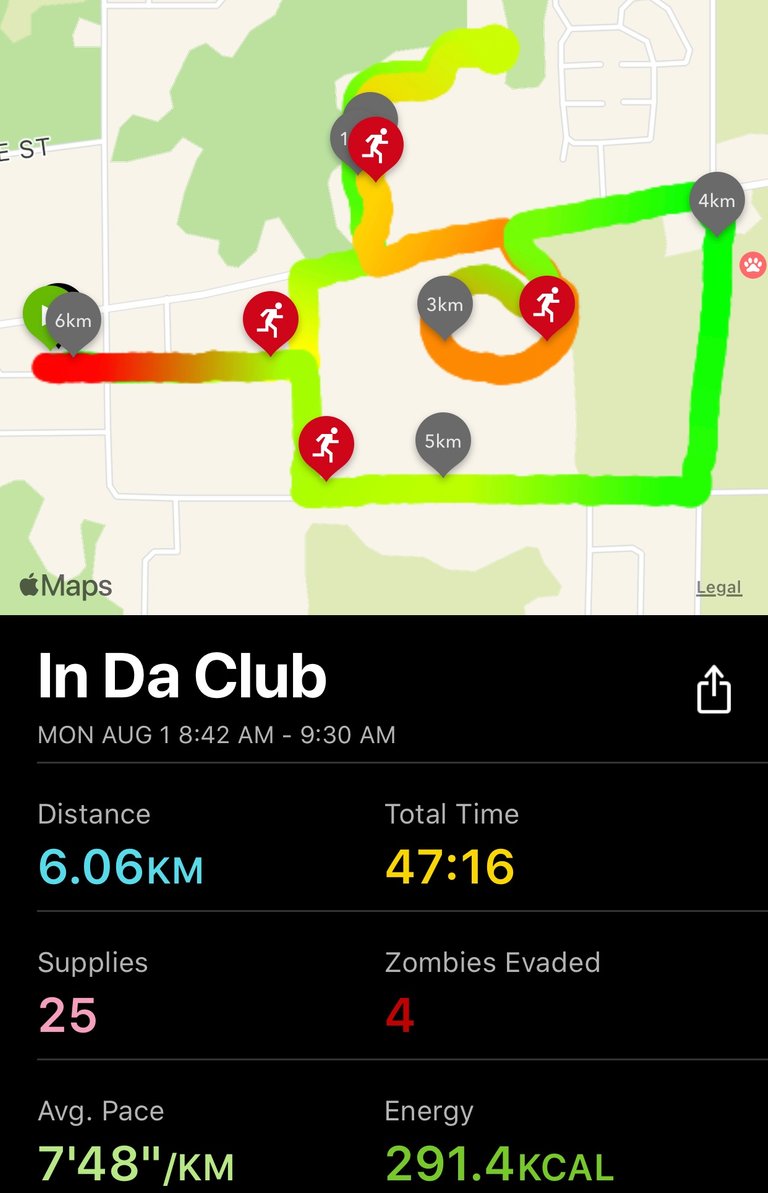 Got a shower after I got back, grabbed some lunch, and then hit the wall a little like I mentioned. I kept it together, though, but I'm still getting that thing where I make myself anxious when I try to pin down what to do next on the website…it was the first of the month as well, and my mind was starting to put the pressure on to prepare for next semester's teaching early (since they're classes I've never taught before and the one is higher than I've ever taught before).
I shot the department chair an email and they directed me to the lead faculty (so I can hopefully snag some materials like a syllabus and calendar - oh, and hopefully a final exam, that helps with "backward planning") as well as the general official syllabus that's posted online.
From that I was able to pin down a fairly good idea of the material the course covers and I started working through the chapters in the book and watching YouTube for extra clarity. Looking back, I think it's been nearly ten years since I saw this material last…use it or lose it, so that's why I want to refresh before things start ramping up and time gets short.
I basically spent the rest of the afternoon studying vectors and working my way through the textbook. Of course, I only need to be one class ahead of the students 😛 but it's helpful to be able to show them the forest before we start digging into the biology of the various trees.
When Wenche got home I took care of the dishes and she made us chicken and rice and salad for dinner. Put on some more of that show we started yesterday (dang it! now I've forgotten the title again…Aliens versus People? No, but something like that 🥴) and played a bit of WombPlay games and some Splinterlands.
It wasn't too long before she got called back to work and I just watched for a while. I had a Red Bull later than I usually do, so I was up past the usual time, but trying to shift it more to nine to five rather than crashing out at like seven and waking up in the middle of the night.
---
Frozen in shittiness we are on dShitty. Basically just waiting for my income to slide a little more negative, just for giggles, but they've found another way to disappoint: parking it in the same spot. 😜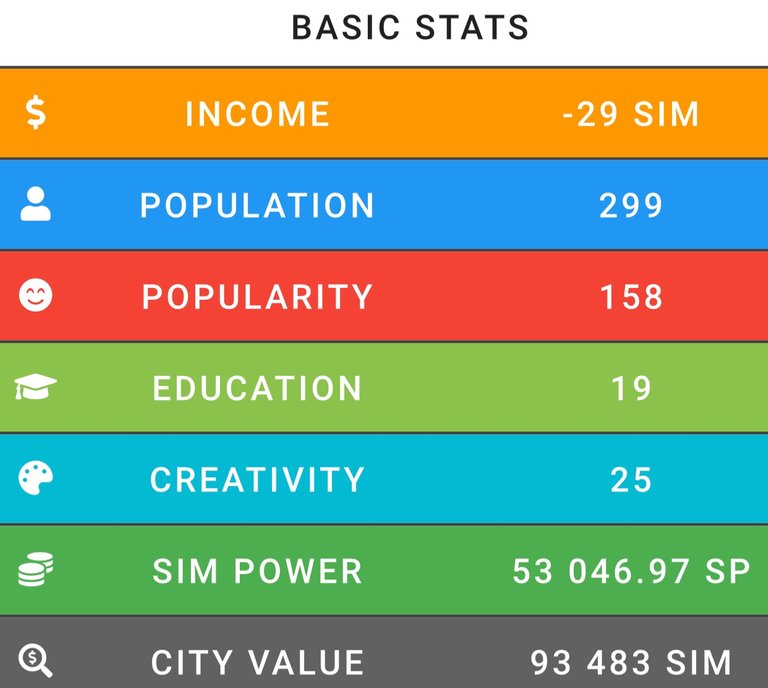 ---
I actually remembered to go in twice on Rising Star again today. My Ego was at zero, so I did two missions, but now it has started to grow again, so I switched over to lessons. I am finally getting close to the quarter mark, but still not there yet.
---
Although I had truly planned to work on the computer today, my plans changed and I never did. So, HashKings ramains in the same spot as the last several days. I did win another avatar and some BUDS from the Pizza giveaways…again, my only real source of progress/income from this. If the site was even moderately functional for mobile, this would be a lot less of a hassle, but I guess he's too busy thinking he's an economics guru.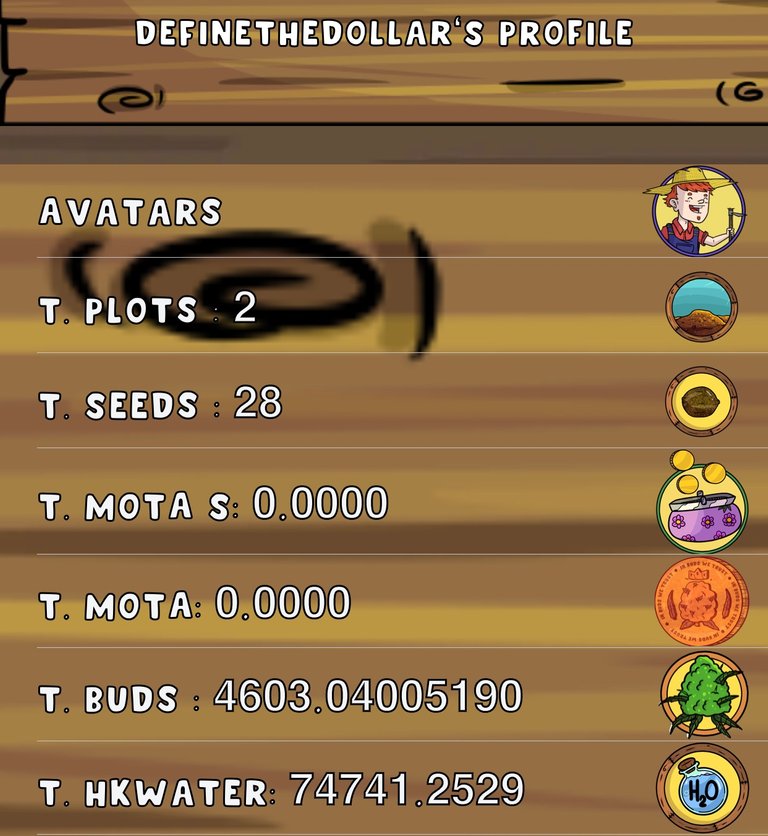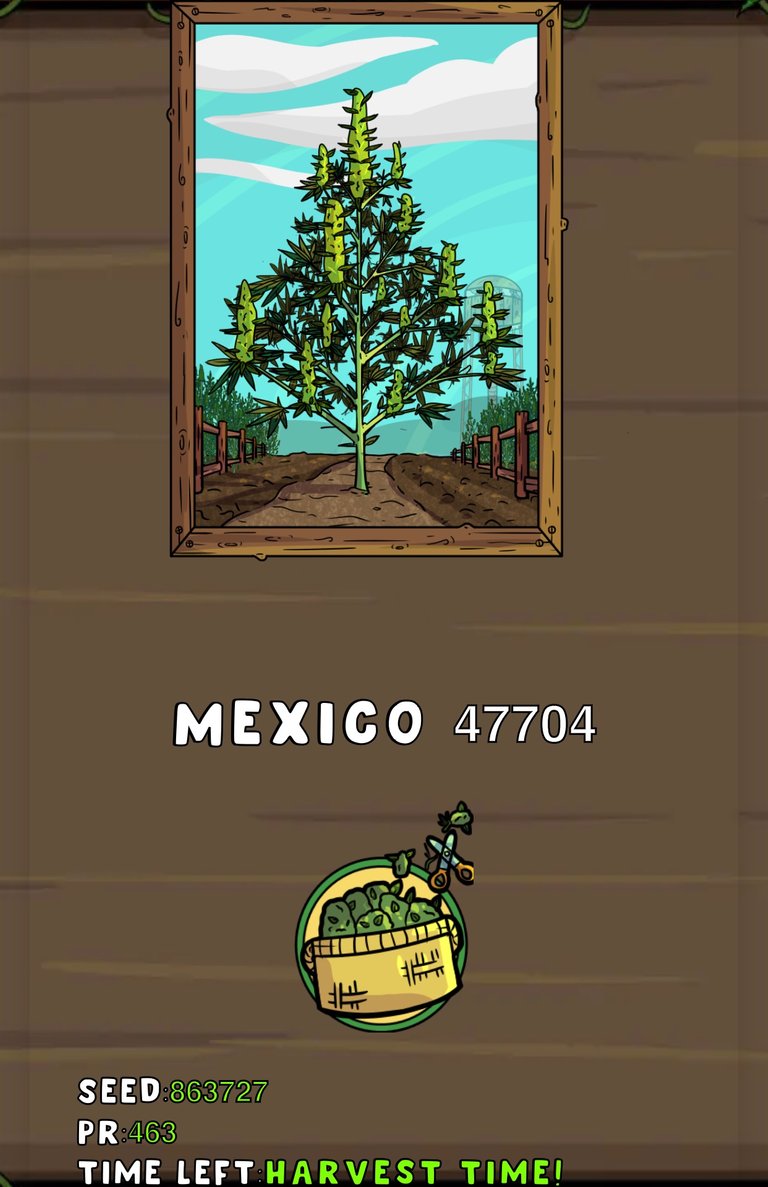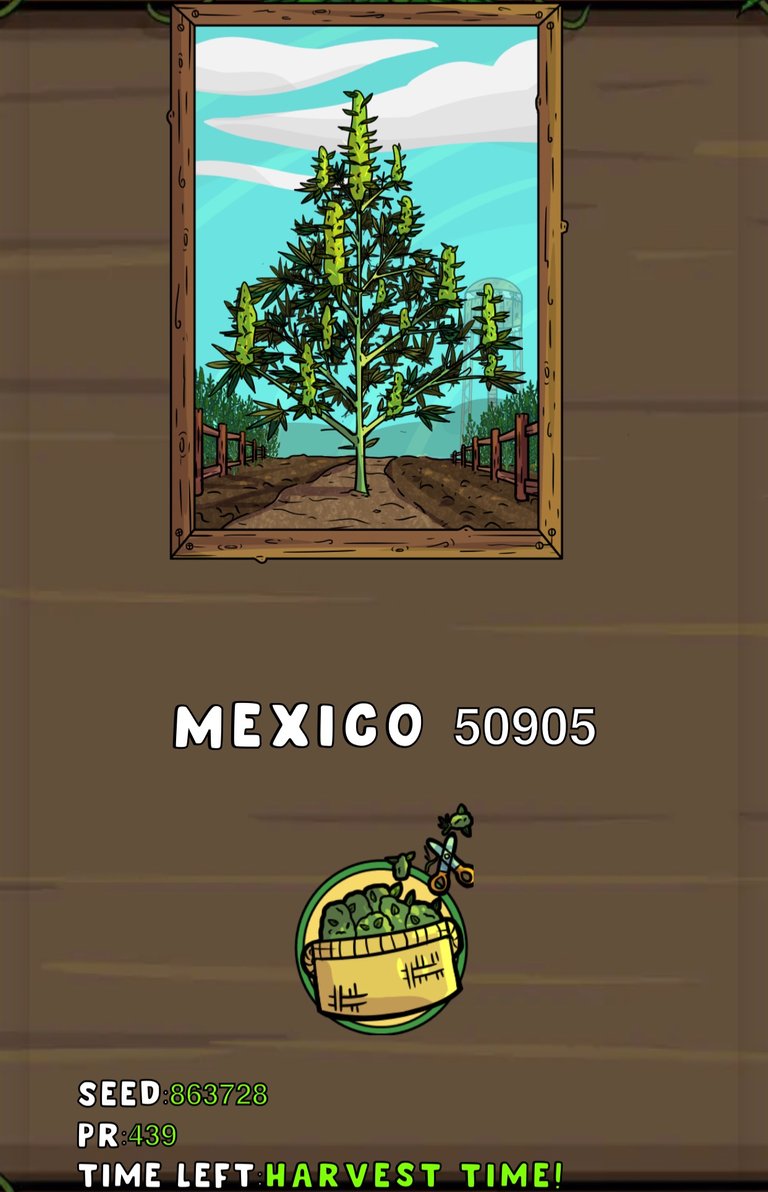 ---
Surprisingly, I felt motivated to play Splinterlands today. It was a bit of a shock, though…I guess I waited a long longer last season and rising through Gold went pretty quickly whereas I actually struggled to make much progress today.
I was resetting my Focus in the morning so I could get my rewards photo, but as the days progressed it got later and later to the point that it was right up before I was due to post and I was waiting for it. Decided to just leave it until after and lag a day. So, I earned three chests, but don't have them yet (they're gold chests, so not really expecting much anyway).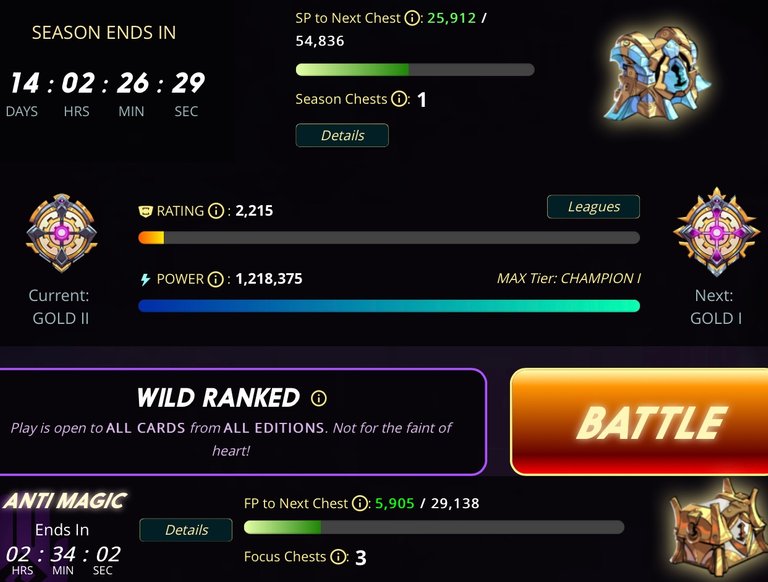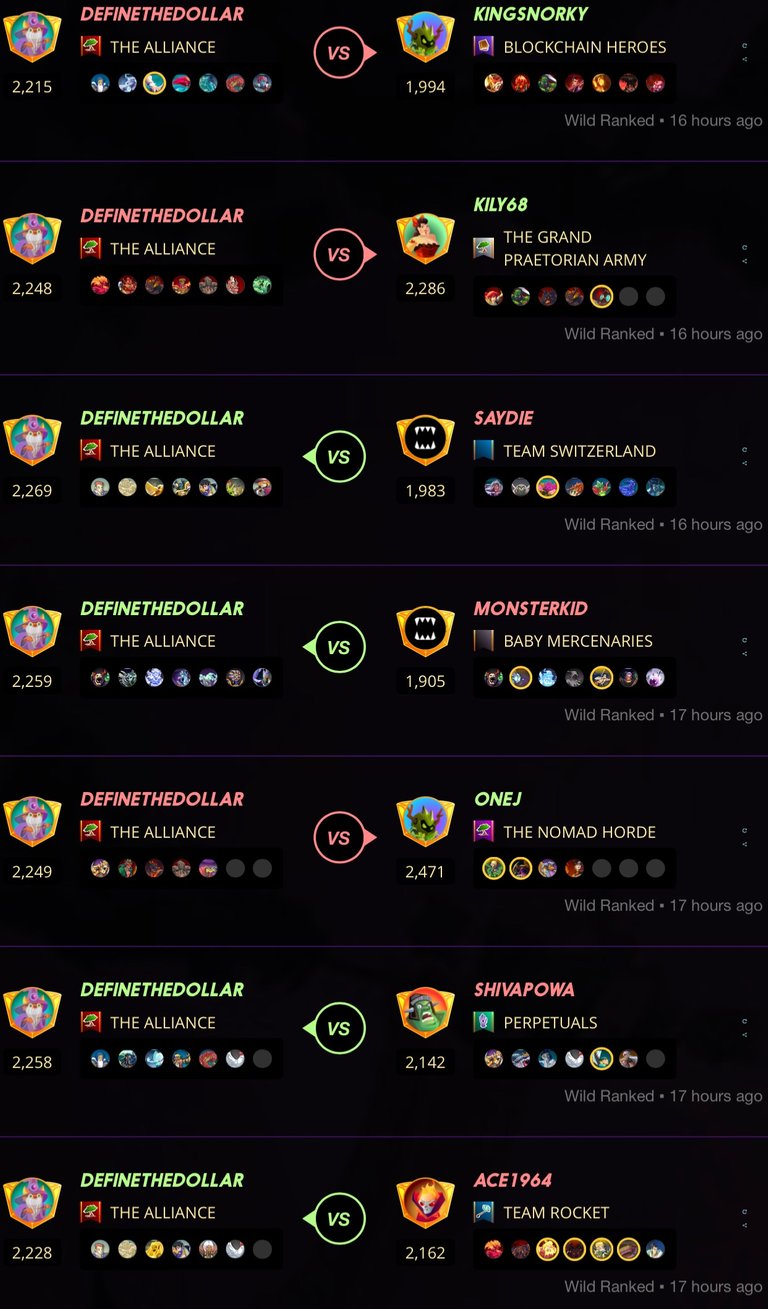 Did pretty well as far as the season rewards go, I suppose. Got a couple rare, a gold, and a nice bit of DEC: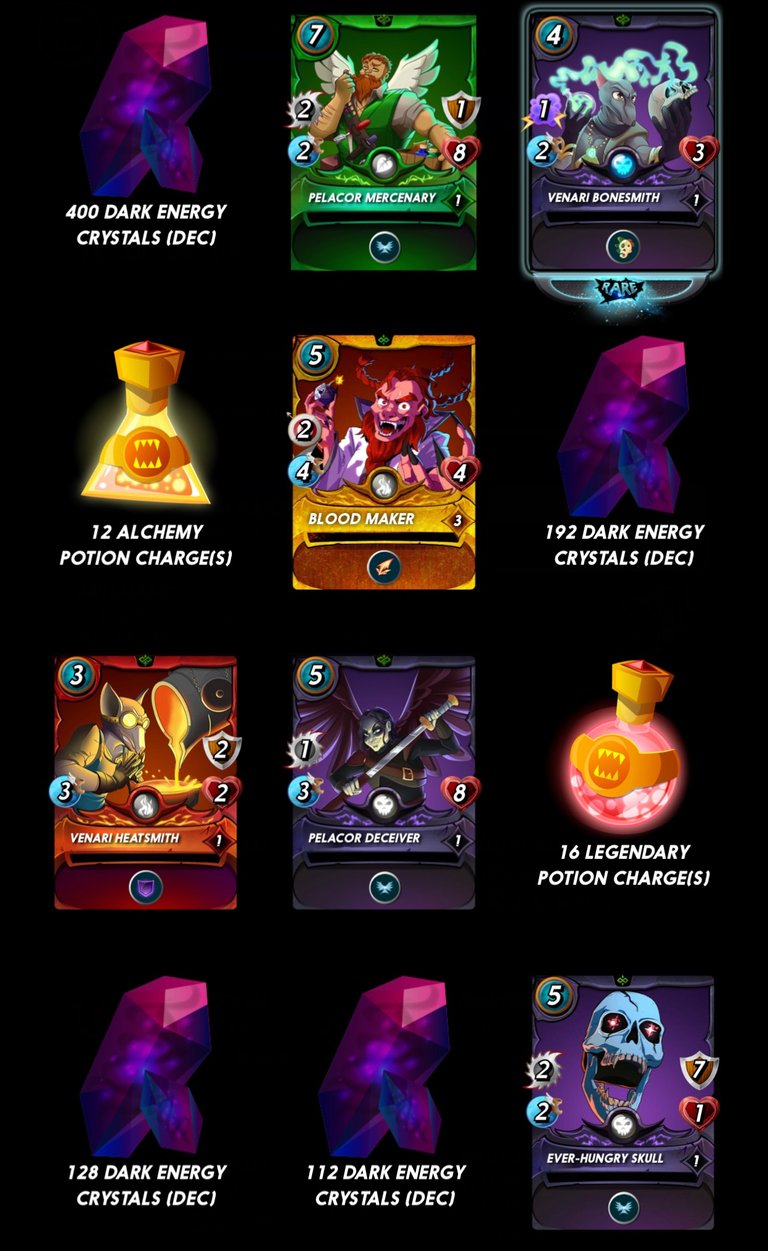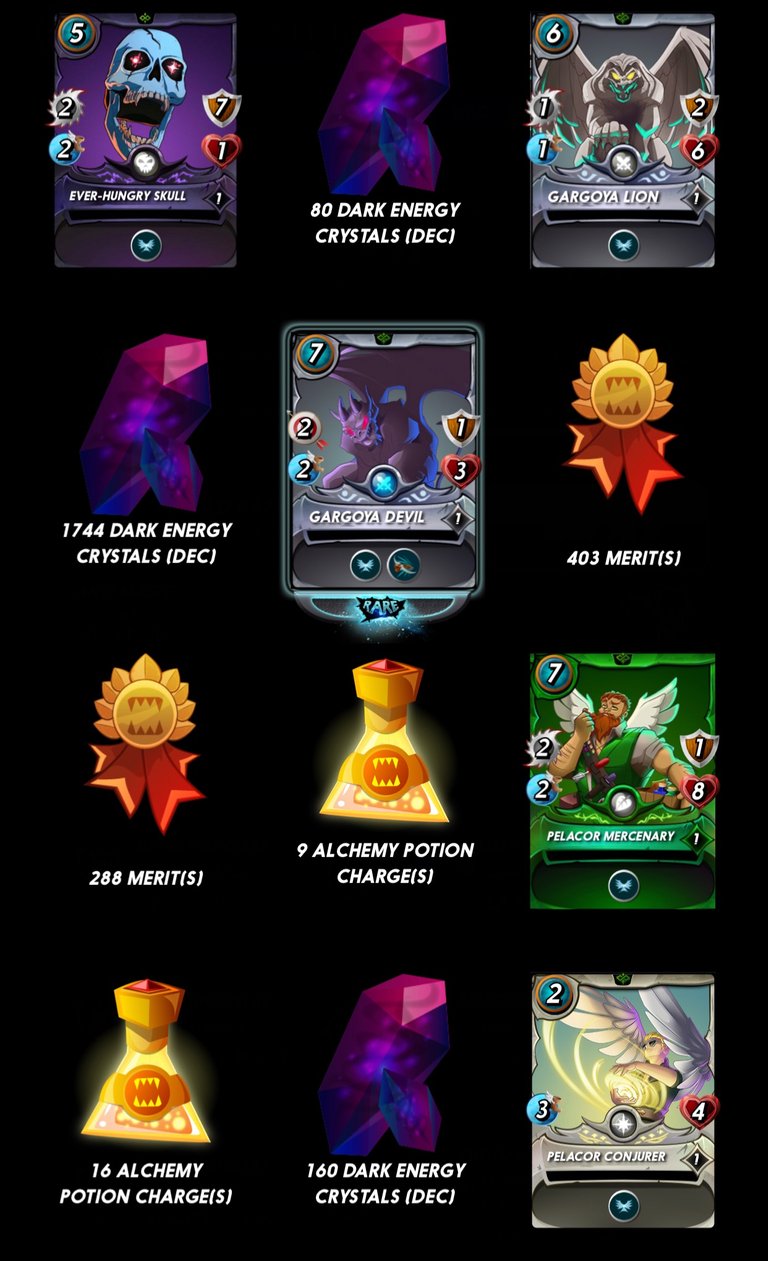 Got enough Merits to get another Gladiator pack. Again, four commons and a rare, so pretty much useless not being gold foil: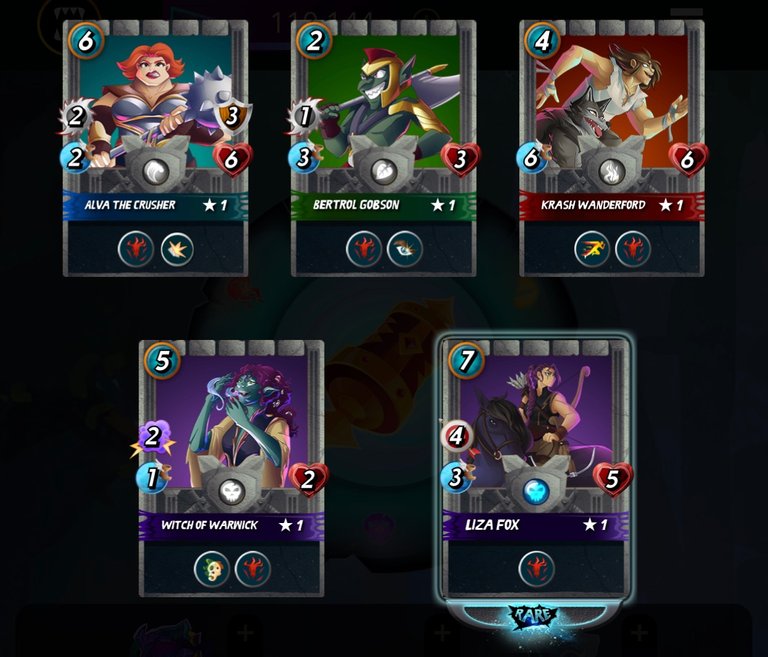 I donated some more DEC to the guild and then went into the market and bought up some of the cheaper rewards cards that people were selling out at like a penny.
Otherwise, staked my SPS interest for the day. I'm just about to sixty thousand, so nearly four thousand dollars! I'm not scoffing, that seems great, but I'm not exactly sure I'm what sense I have those funds…I suppose there is a pool, but not sure what the price impact of that would be. Maybe the pool is deep enough that I could consider them liquid funds (once unstaked, obvs). 🤔
Still haven't done anything with vouchers. It's fine I suppose, they're just accumulating again in game and I still have a few out of the pools look juicy.
---
Proof of #AutomaticWin: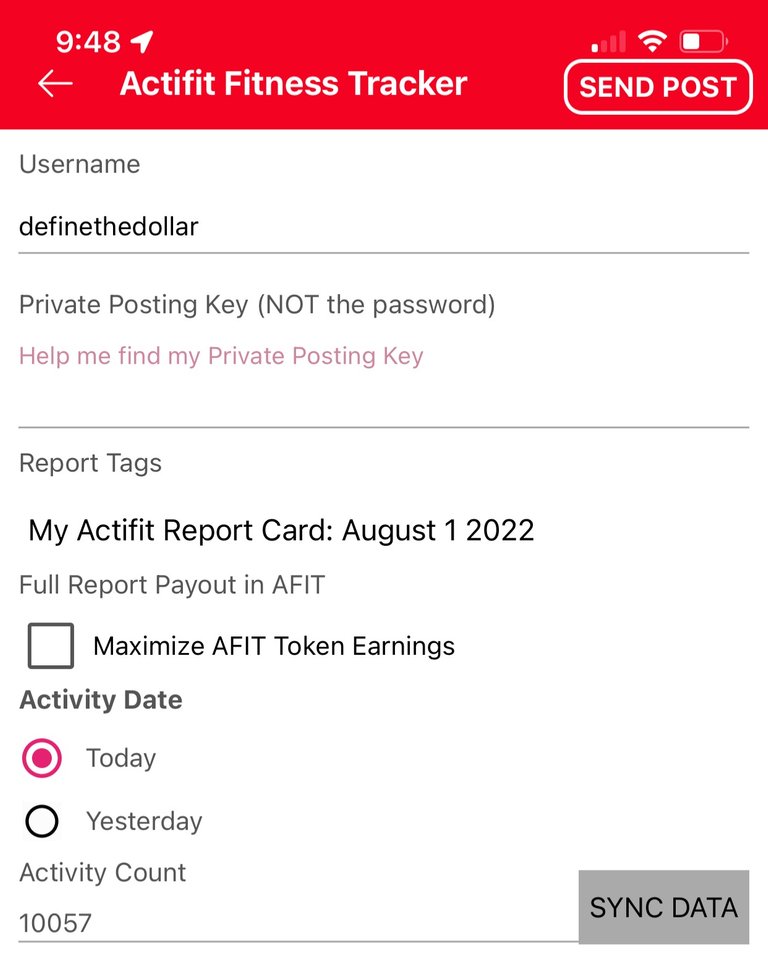 ---
Average Last 7 Days: 11,508
Lifetime Average: 14,788
Woah! Not only did they fix they numbers not appearing in my streak photos, FitBit didn't rip me off at all this time!!!! 🥳 It's been years since my numbers actually agreed; got a real incentive to keep this streak going. 😁
10k per Day Streak: 4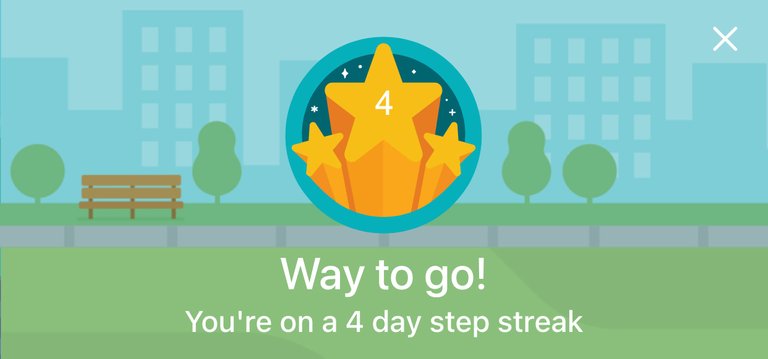 Longest Streak: 204

Distance on shoes: 827.36 km
Distance on hikers: 67.07 km
#AutomaticWin Tally: 422
#AutomaticWin Streak: 1
Longest Streak: 53
#TripleTen Tally: 118
#TripleTen Streak: 0
Longest Streak: 7
#DoubleDay Tally: 233
#DoubleDay Streak: 0
Longest Streak: 37
Highest Floors: 120
Highest Daily Steps: 41,528
Zombies evaded: 4/4
Mindfulness Diary:
Health: 87%
Satisfaction: 93%
Energy: 92%
Productivity: 70%
---
Referrals: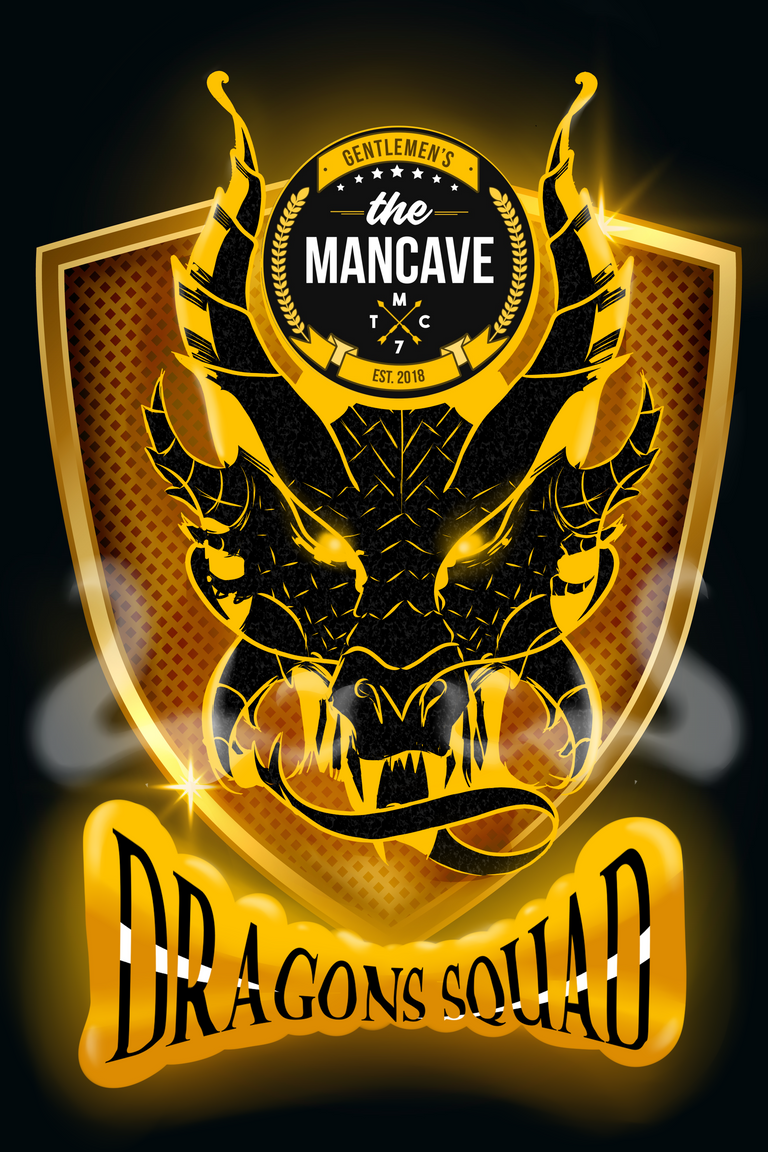 Power up and Hive on!
---
---